NJ SCALE Racing will have our next monthly race on Saturday December 20, 2014 at The Race Place, Rt 33, Farmingdale, NJ. On Saturdays the raceway opens at 10am, racing to start at 1:00pm. $10 pit pass, $5 race fee per race.
***June will be our first Porsche 917 class race!!***
On Saturdays we will have 4 races: BRM Group-C and Porsche 917s, Scaleauto, and Hardbody. 3 minute/heat Sprint races on the Red Lightning track in the second floor loft. The pix below are of The Red Lightning track at The Race Place.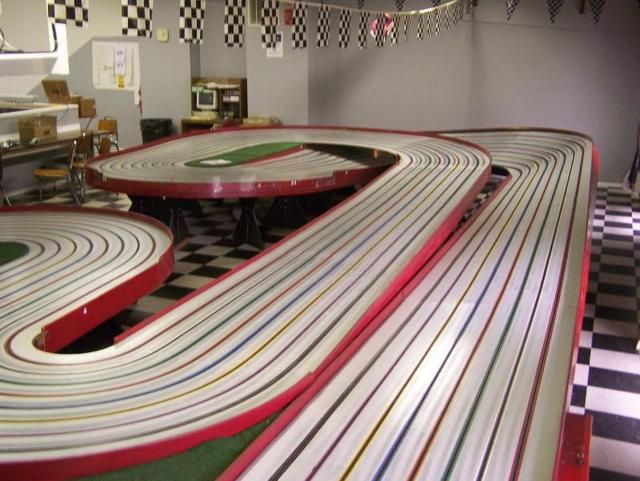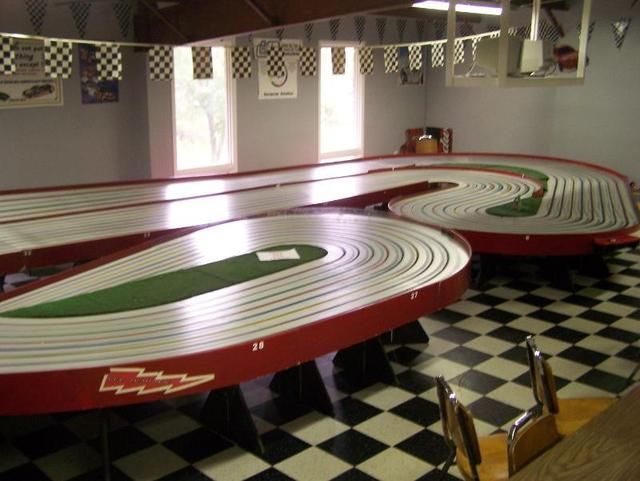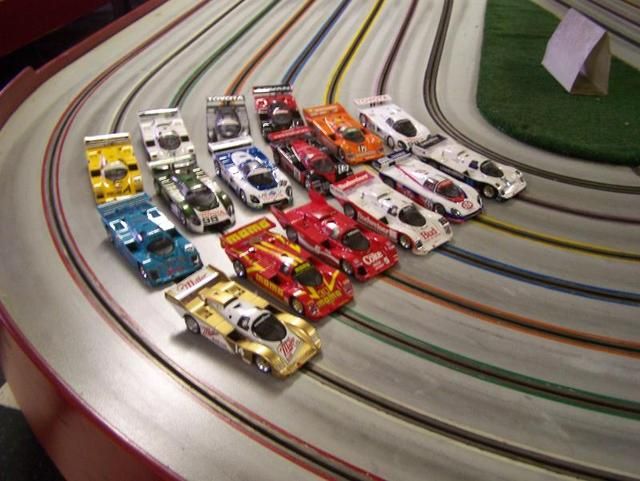 Race is open to the public. We have racers from New Jersey, Pa, Md and New York states race with us. Some of our racers are 1/32 plasticar racers who are racing on a commercial track for the first time, while others are commercial track racers who are racing 1/24 SCALE cars for the first time. So if you have yet to experience these 1/24 SCALE cars, come on down and check out our monthly races. We know you will be hooked after your first time racing these cars with us. Our races are both FUN and competitive. We have been racing BRMs since they were first issued and Scaleautos since 2011, so we can get you and your new cars up and running at a competitive level from your first race.
Also- if you have any of the following types of 1/24 cars, bring them along for track time and a potential fun race: vintage 1960s-1970's era cars of all types, retro jaildoor, TSRF, BRM Megane, any other scale hardbody type of car built from a model kit.