Here are some pics of my new toy a Scorpius Wireless controller with the Wireless Analog Module or WAM - the Scorpius controller was designed for digital racing but with the WAM you can use it on any analog setup as well.
I have only been playing with it for a few days and I really like it. My previous controllers have been Parma 25, slot.it SCp-1 and Avant Slot Hammer. I have also used a ACDPro controller. My first impression is it is definitely a step above my slot.it and Hammer controller.
The other thing I really like is being wireless I can stand anywhere to drive my cars, so it brings a whole new perspective to driving on my track.
The controller uses PWM (pulse width modulation) has a brake and sensitivity dial. Brake can be 0-100% Sensitivity has 10 options S0-S9 which store 10 power / throttle curves. These are set up at the controller by giving a % for the power at each of 10 points to create a power curve or line - ie 10% at point 0, 20% point 2 etc up to 100% at point 9. (There are 10 presets settings with S0 being more sensitive than S9) You can also set this via a separate program on your PC (which requires the Scorpius USB Dongle)
I can't wait to learn more about the curve power settings, it will be cool to work out settings for different motors and then just select that setting when racing those cars.
A really cool controller with some excellent technology.
Controller and WAM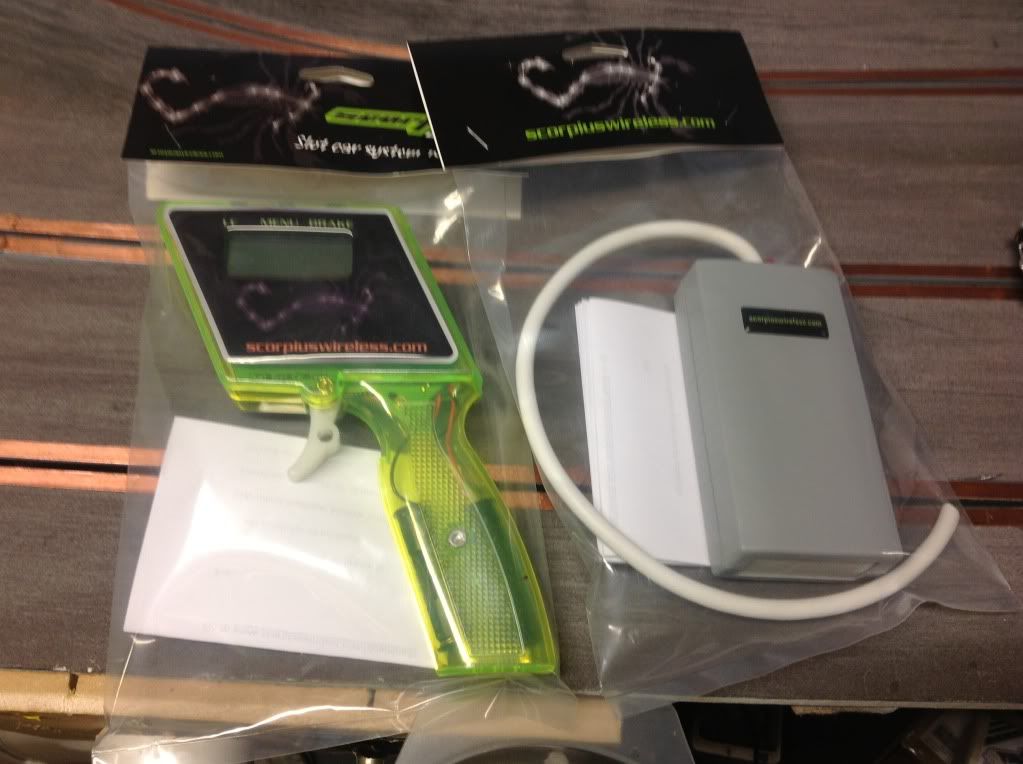 Controller Dials and LCD Screen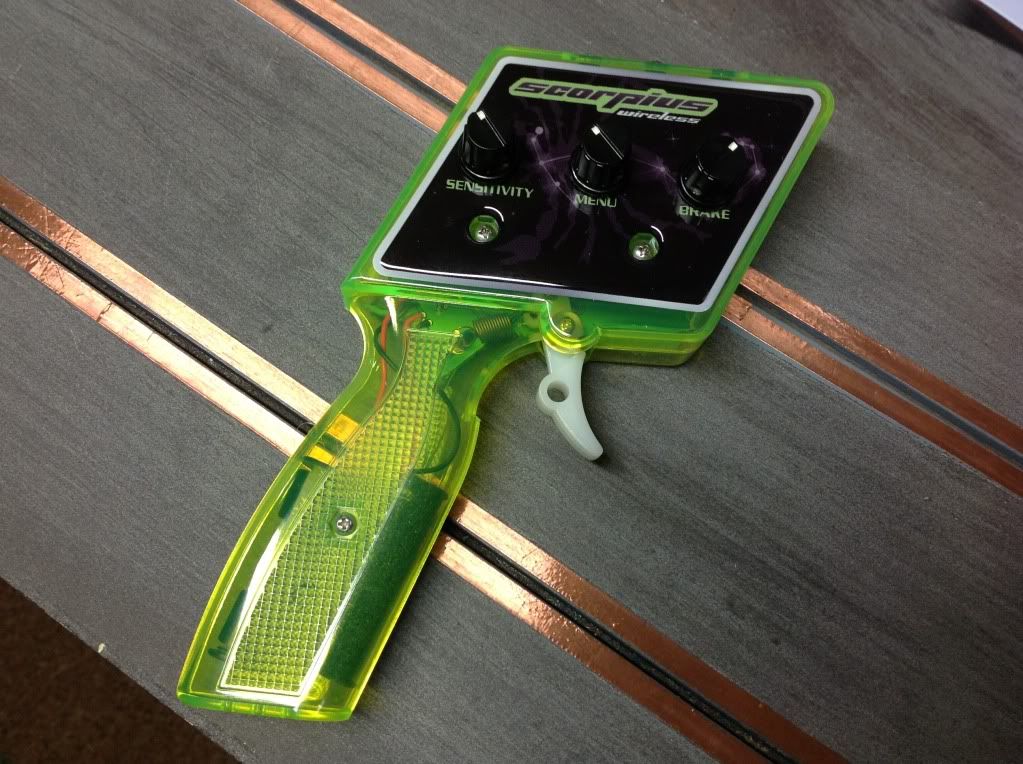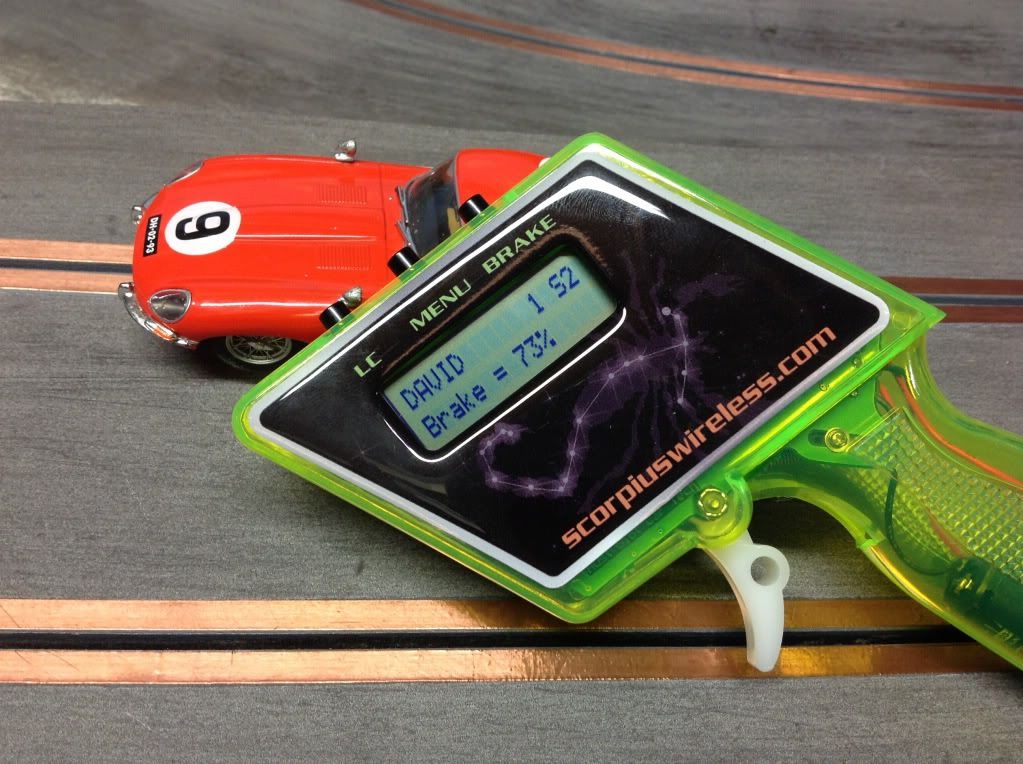 Example of a curve setting
All up controller and WAM cost is ~$207 + post in the US (cost me $250 here in Oz with post and taxes) so it is more your mid to upper range controller but I think it has the features and the setup to match other controllers in this price range (Difalco and top end PM controllers) plus it is wireless.
In the US you can get them from Professor Motor
cheers
David