I never thought I'd be saying this, but I think SCX has released the best looking slot car ever made: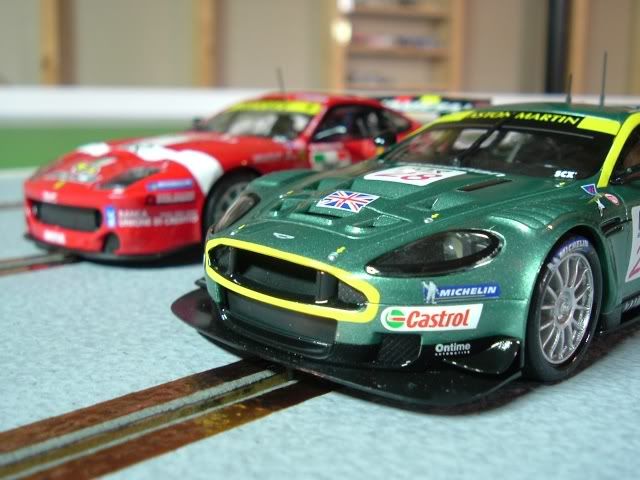 I don't know how the Scalextric version is going to come out, but this Aston Martin is perfect in my book.
I saw the original AM V8 at the Detroit Auto Show, and was really stunned by its looks. This car has the same 'ability to stun', which is so hard to capture in scale.
Standing O for SCX, on this car, the 550 Maranello, and the Seat 'Puma' car. Really great stuff lately.