This is a posting extracted from another thread that deserves to have its own title.
Thanks to Krazy Kal and Slot Car Rental for theorizing and then creating this new concept to replace the reed switches in the track for improved lap detection.
As always, anyone attempting this mod is doing it @ their own risk and thus Educa Borras (formerly Tecnitoys) will not be held liable for damages.
__________________________________________________ __________________________________________________ _____________________________________________
KraZy_Kal, on Sep 29 2010, 03:00 PM, said:
Hello Everyone,

This subject of track reeds and proper detection of cars is an age old dilemma for SCX.

Kal Labs is proud to share with you the Newest technology in Reed less S/F Line Track.

Yes, this has been implemented before by some of our Spanish speaking members and well documented as a way to help solve missed lap counts at the Start/Finish Line.

The most noted version uses a copper contactor in the bottom of the track slot/groove to act as a momentary switch. The car guide blade activates this switch as the car passes over the Start/Finish Line.

Up until now, this was the best concept of mimicking the reed switch's function.
A couple of months ago, a new idea was posted on this very forum and was cast aside as not being practical and would probably damage the car or pitbox unit if implemented.
I even PMed the author about this idea and praised him for his thinking outside of the box. He still was unsure of its merit….

I have taken his simple idea that is so revolutionary, It will probably change the way SCX constructs their Digital Start/Finish Line track pieces from here on out !!!…. Or maybe NOT.

It has no moving parts and effectively replaces the reed switch under the track. This will allow converted cars of all motor makes ( anglewinder, sidewinder and inlines) to effectively trigger the lapcounts.
You can even run magnetless and have the car sliding around the track and still be guaranteed to trigger the S/F line counter. This advanced modification will hopefully make our tracks more reliable in counting laps during those big races.

Right now it's in the Beta stage of testing at Green Acres Speedway, but shows so much promise that I have decided to share it with the SCXWorldwide community.

Thank you Ron for thinking outside of the box and sharing your original concept photo. Ron also known as Slot Car Rental and is a regular contributor here on the forum.
I took his basic idea to Kal Labs think tank and spent hours pondering the proper way to engineer this modification into GAS (Green Acres Speedway).

The following slideshow helps show everyone the way I implemented the modification onto a spare PitBox compatible S/F line track Piece.

Disclaimer: What you are about to read is in no way implying that everyone should be expected to modify their Start / Finish Line. This is merely a guide for those curious enough and comfortable with electronics to explore at their own will. In addition, because SCX does have a two year warranty on everything they make, messing with the original SCX electronic configuration will void the warranty on this track piece and the related PitBox control unit that is attached.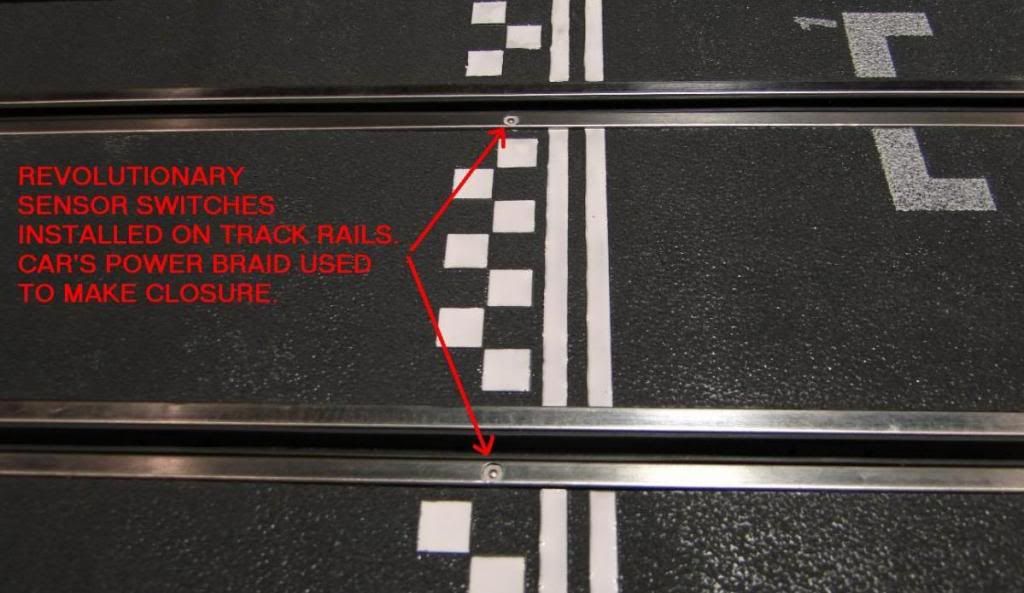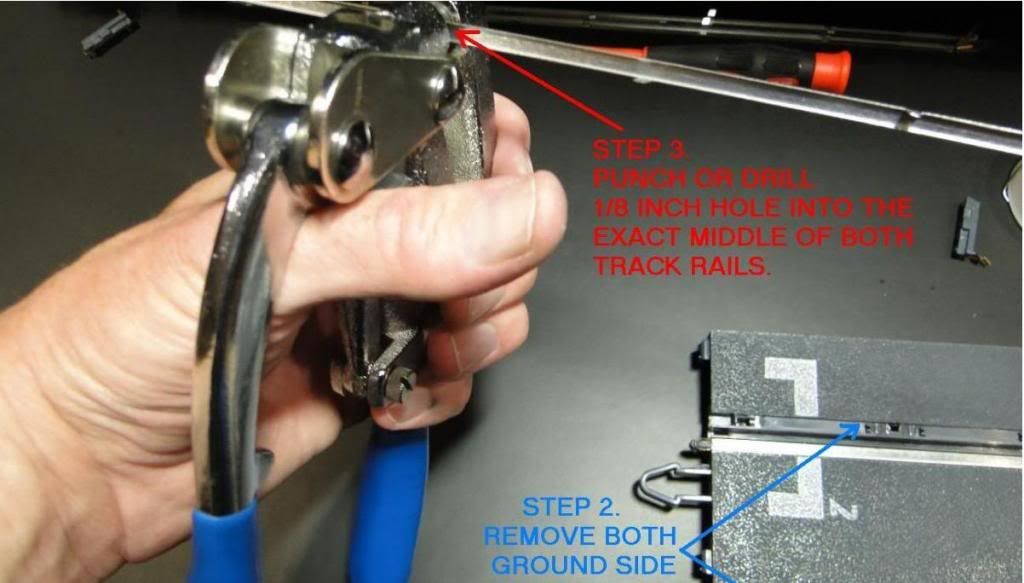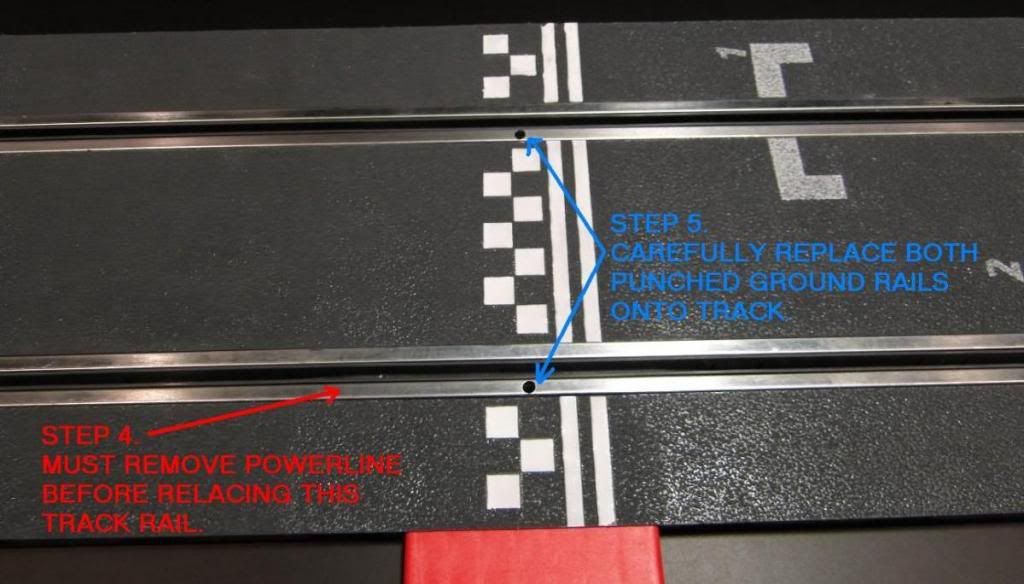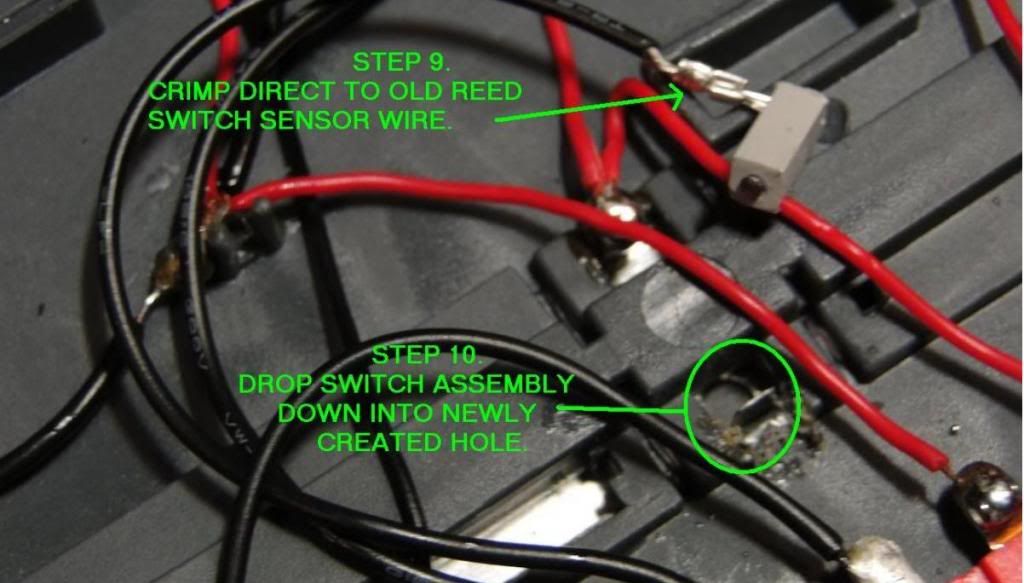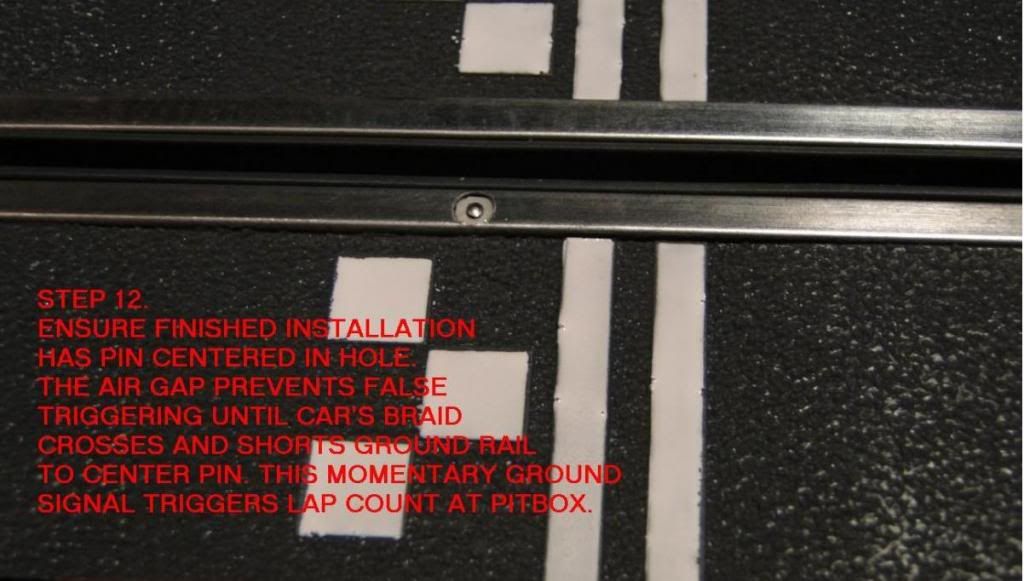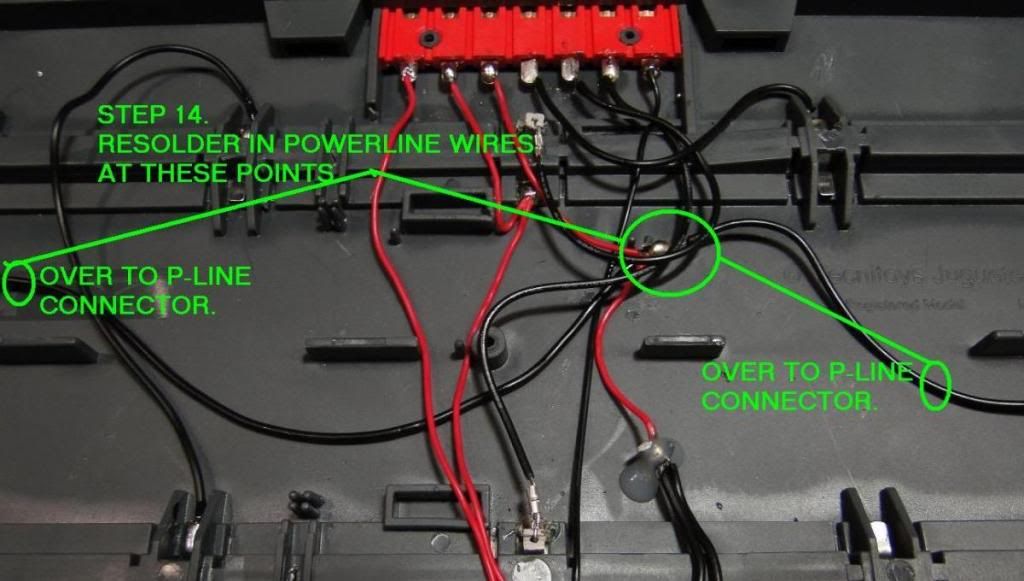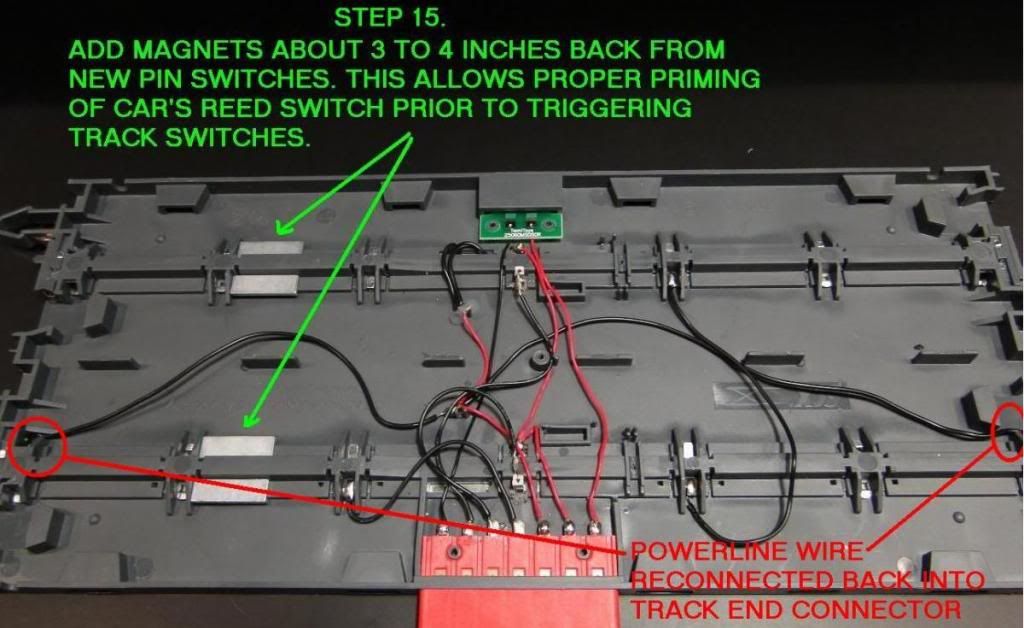 These are the super strong magnets used to ensure reed closure in the cars.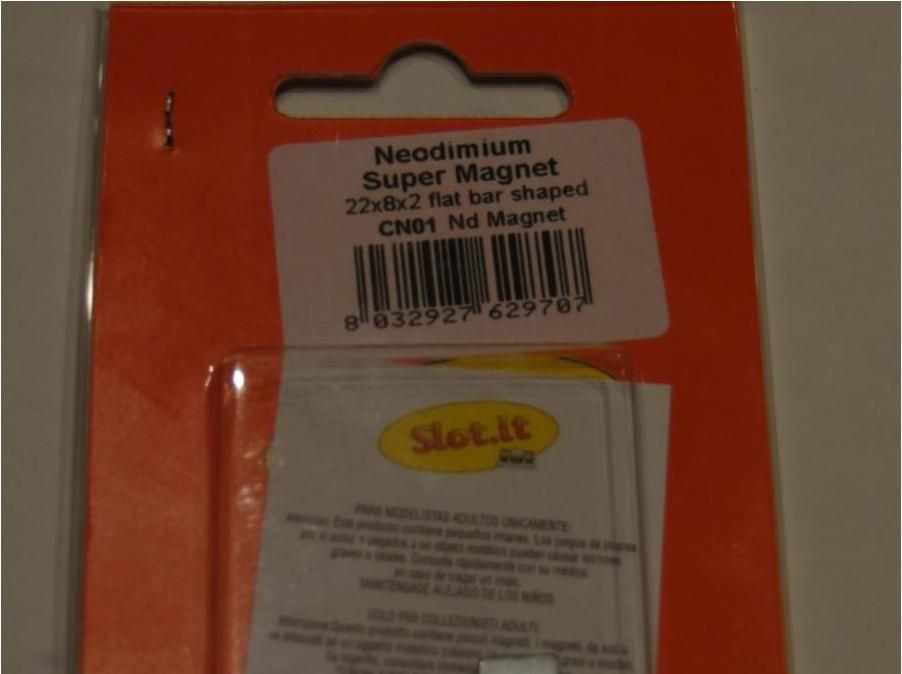 Conclusion:
This modification eliminates the need to worry about if the car's downforce magnet or motor is properly triggering the track reed switch.
This will allow many motor configurations to work properly and the removal of the magnets (or raise them up high into the cars) for much fun magnetless racing.
Yes, we still will need magnets under the track to trip the reeds in our cars.
So, I have installed super strong magnets to ensure the best magnetic field to do this.
So if a car is experencing lap counting issues, I am pretty sure now that it is the car's reed switch at fault. I can just change the chip to prove it....
Hope everyone finds this new modification helpful in solving our track lapcounting issues.
Thanks again to Ron for placing the seed,
Kal