The new Peugeot 406 SuperSport from Spirit. A surprise showed up today... I got a pair of the new cars. I've had a few laps on my small wood track here at home and I'd say this car is an improvement over an already nicely done car (the standard and kit/sport) Peugeot 406 Silhouette.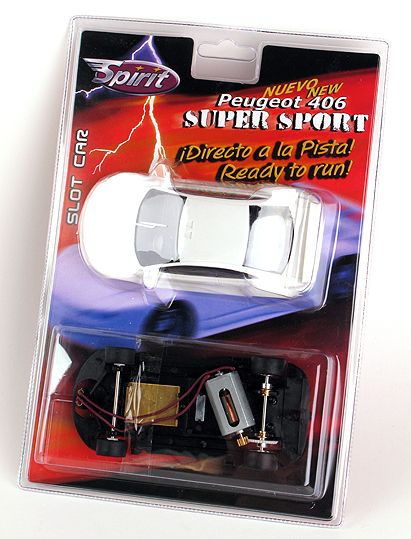 Right off the top one surprising thing was that this car comes on a clear set up block. I know it's maybe not an earth-shattering idea, but I do think that it's really a very nice touch that Spirit has included one in this kit. The car now has a vacuum formed interior and glass piece.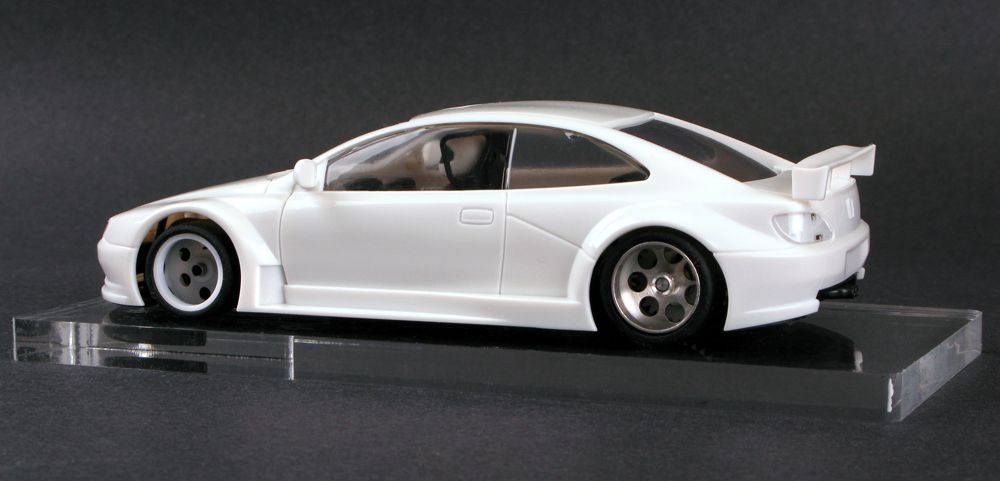 Delrin front wheels and magnesium rear wheels, both with M2 set screws. The front axle is hollow.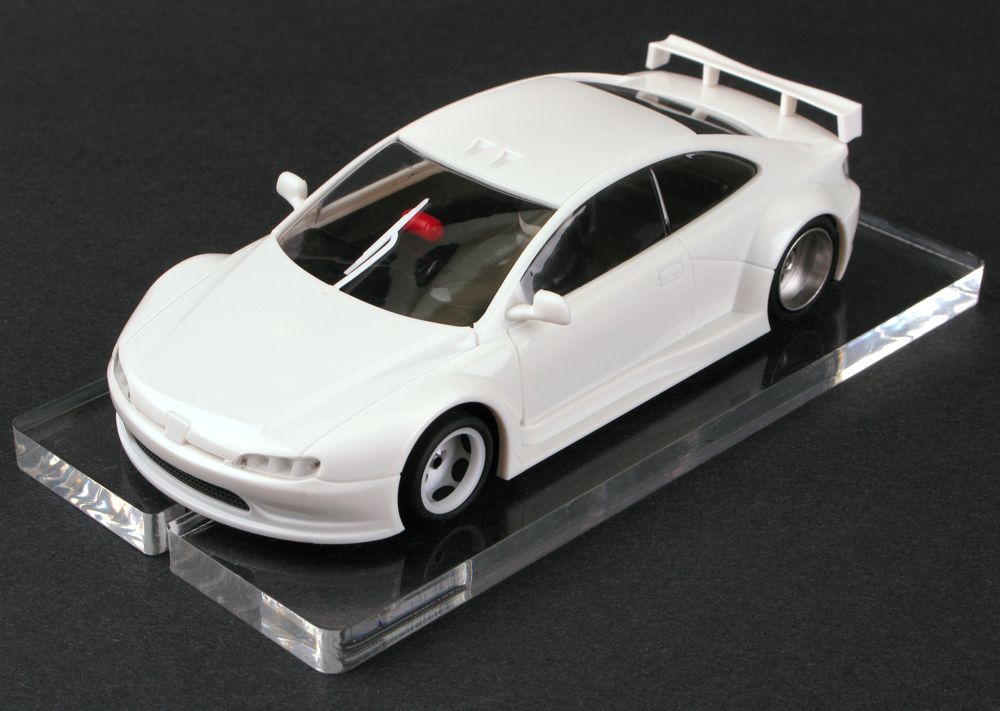 The chassis is new and appears to have just a bit more space around the motor pod than the previous models did. Also the pod feels like it floats better in the chassis (because of improved fit on the rear screws maybe?).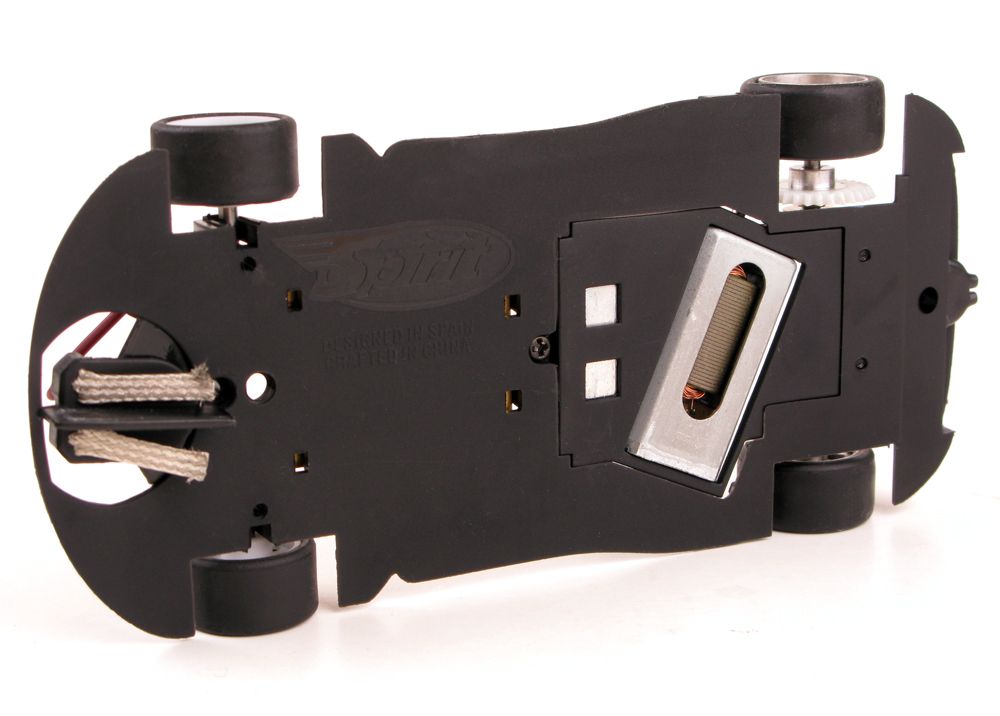 Inside you'll find the body screws and an M2 driver.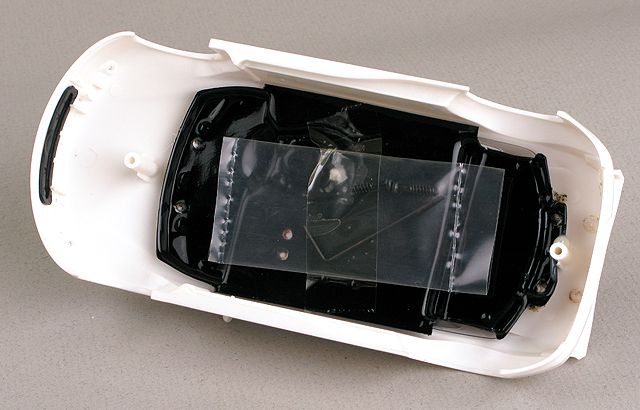 Beefier, silicone-wrapped wires on this model (much softer wires than previous Peugeots). And a small 5.5 gram brass weight is snapped into the chassis.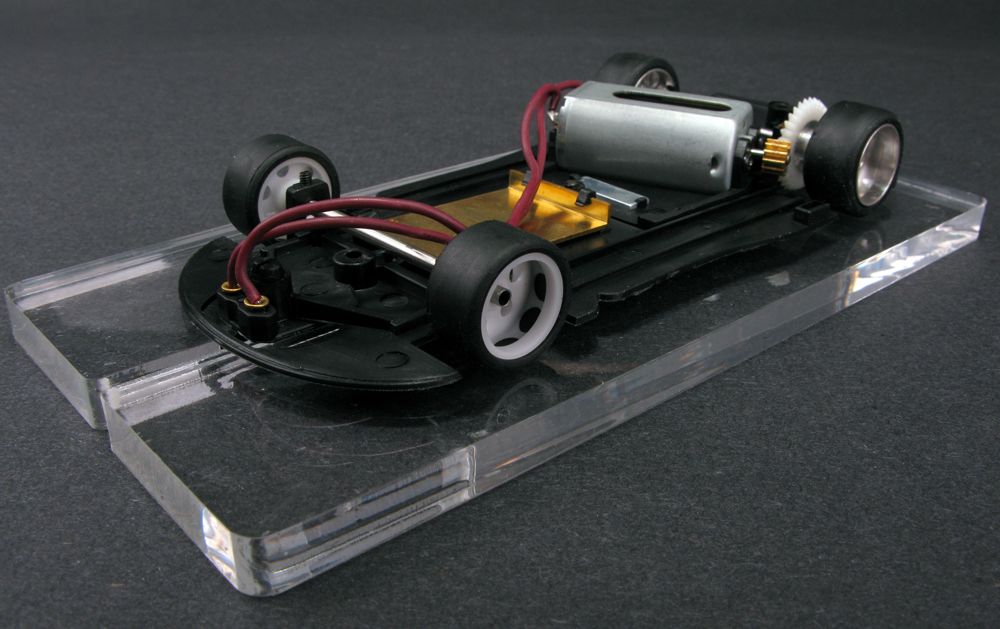 The SxXx 25,400 (@ 14 volts rated) with 250 gcm. 12 tooth pinion, 32z crown that's a set screw/aluminum hub crown. The motor pod is braced better between the motor/axle bearing holder now and the motor is screwed into place.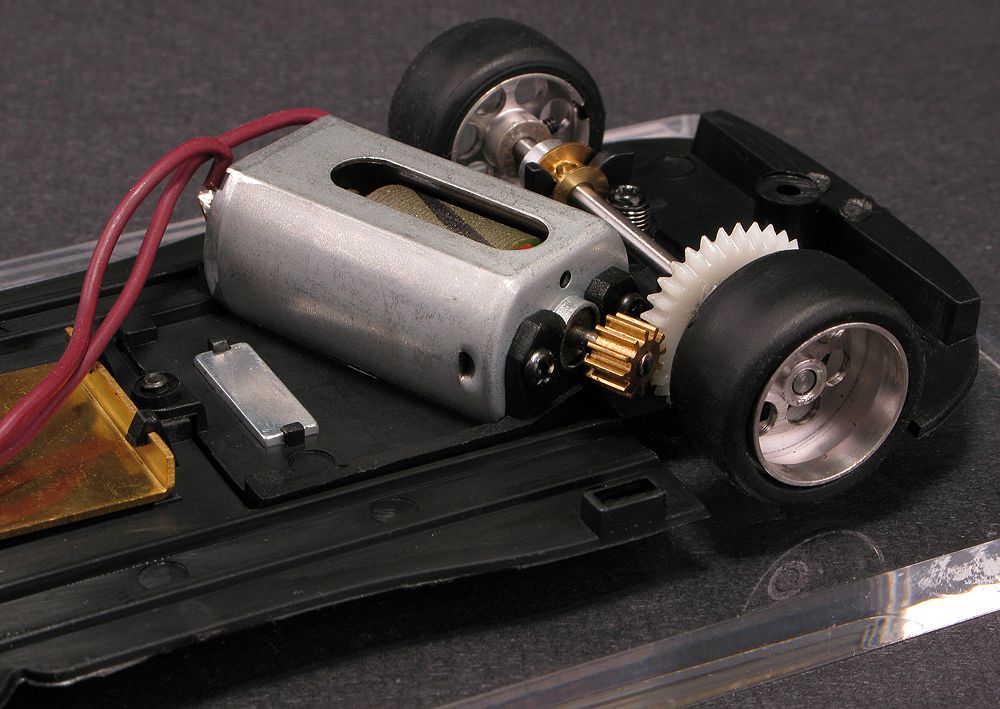 As you might just be able to see the bearings have a hole in them for lubrication now too. And the set screw on the crown gear is visible in this photo as well.