Below is a shot of the modified Scalextric Caterham chassis which is under the prototype Allard,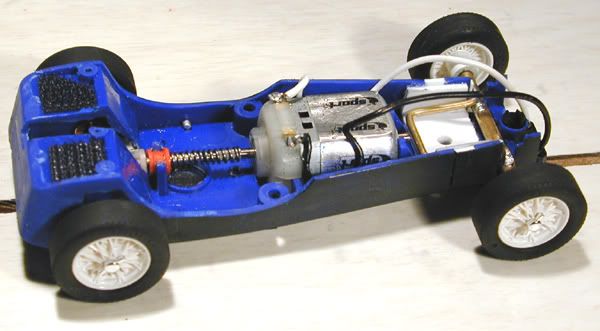 Above is a bottom shot of the Prototype, ready for fitting to the chassis.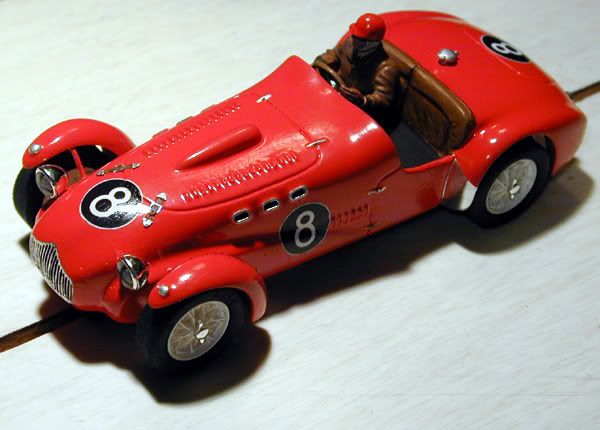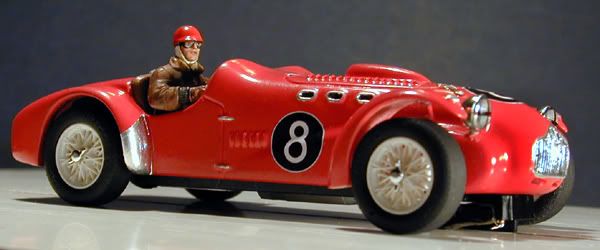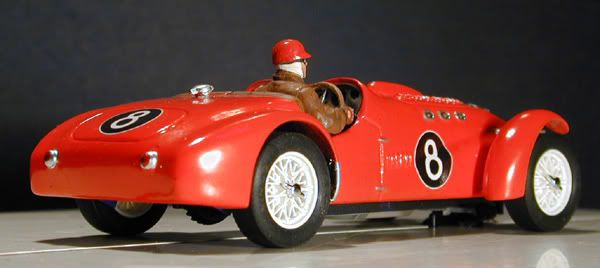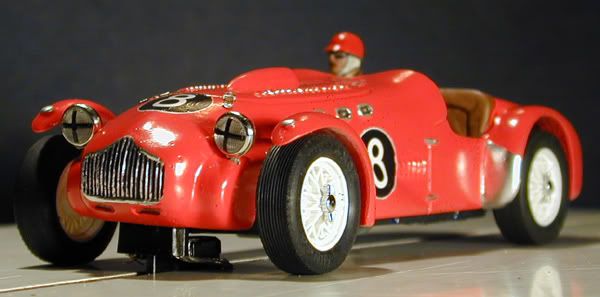 Above is the completed prototype. The kit comes with the main body which is slosh cast, the front fenders, 2 hood blisters, one to build a Cadillac engine car, one to build a Chrysler Hemi engine car, a modern steering wheel (the original hand made master didn't survive). The kit also includes a gas filler cap and headlamps (though I recommend using the headlamps from the Caterham... they're already chromed) instructions and decals set to build the pictured car.
The kit sells for $45 plus Priority shipping ~$7.
Greenman62