This is the GT set with the 2 Ferrari's. It has been opened, but not put together or run. My plans for taking over the old playhouse in the backyard have fallen through for now and I would like to sell what I don't have room for.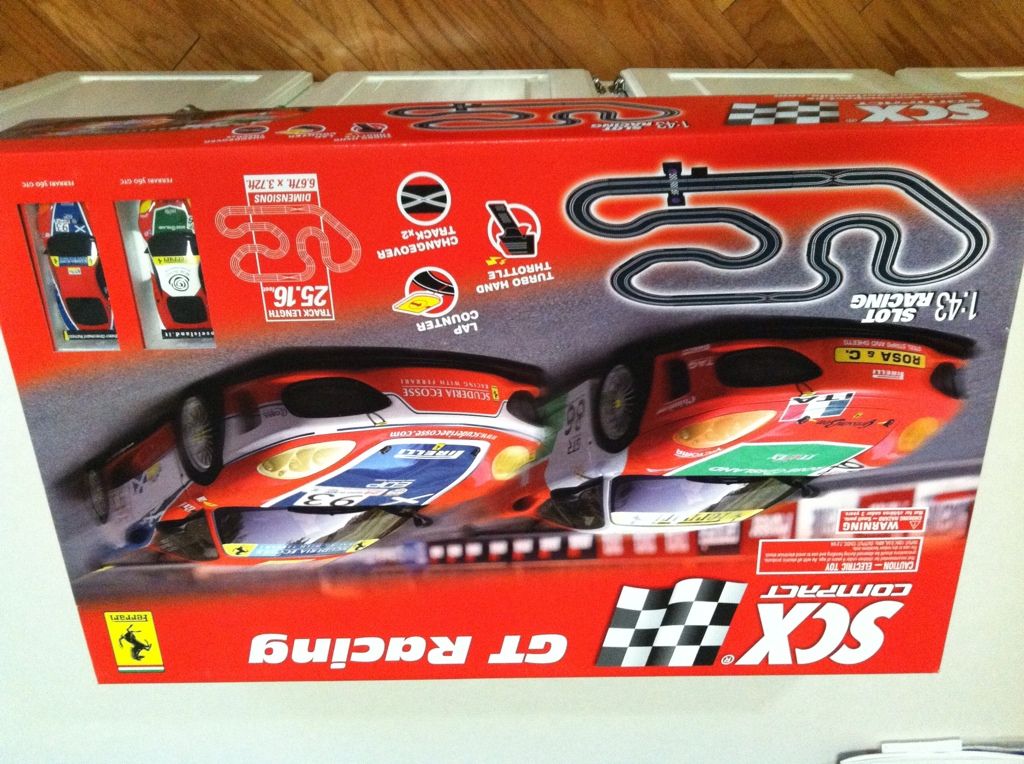 $80 plus shipping CONUS
Send your ZIP Code so I can calculate shipping.
mike a goddard at gmail dot com <=---- remove spaces and use symbols.