Hi Folks,
I just finished these 2 die-cast/slot cars projects. Hardest part was reaming out the headlight frames. Thanks to everyone here for all the inspiration and expertise! Without the kind help and information, I never would have been able to do it!
[YOUTUBE]6Uy0H8V0pe4[/YOUTUBE]
I will try to add whitewalls to the tires (with acrylic paint).
Take care, Joe.
P.S. Here is a better look at the headlights, not illuminated. In the vid, on the dark red Studebaker, they look like they are protruding.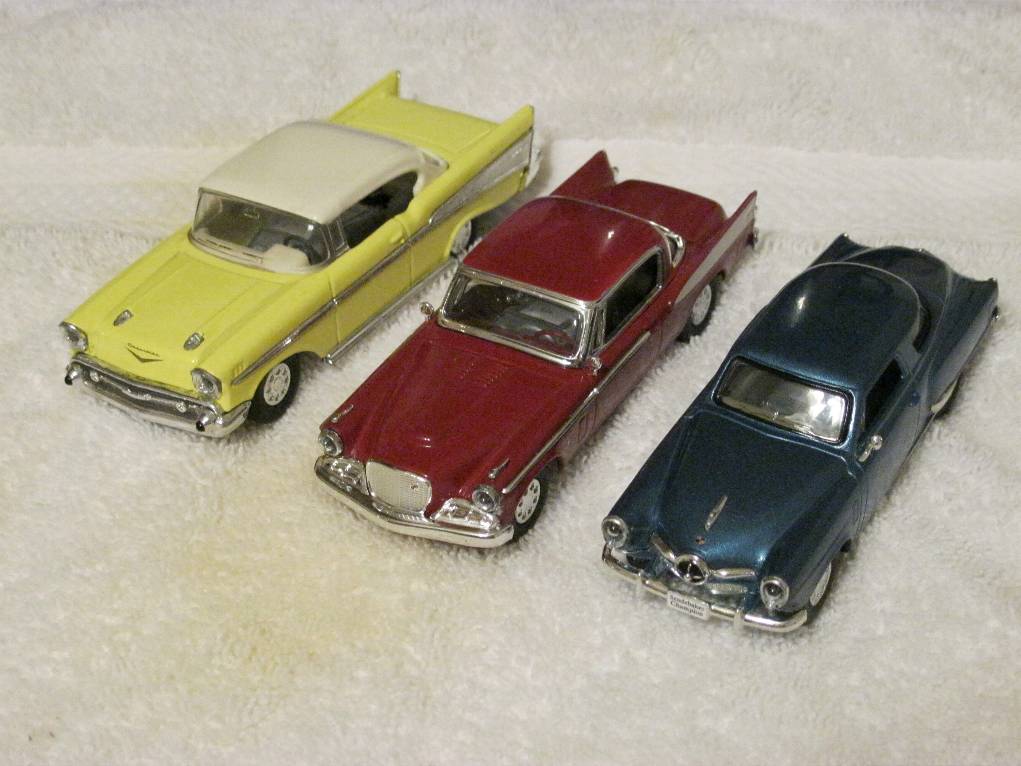 Until I saw the dark red Studebaker, I thought only Chevys had fins! (The Chevy was my first die-cast conversion -- did it last summer) J.