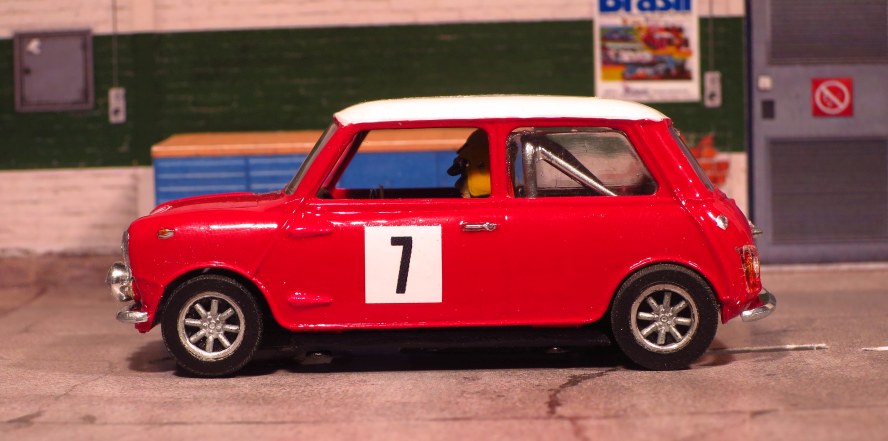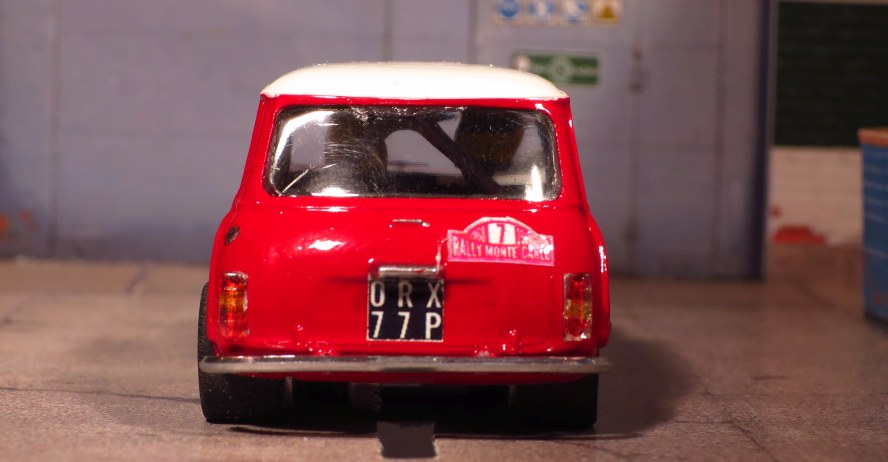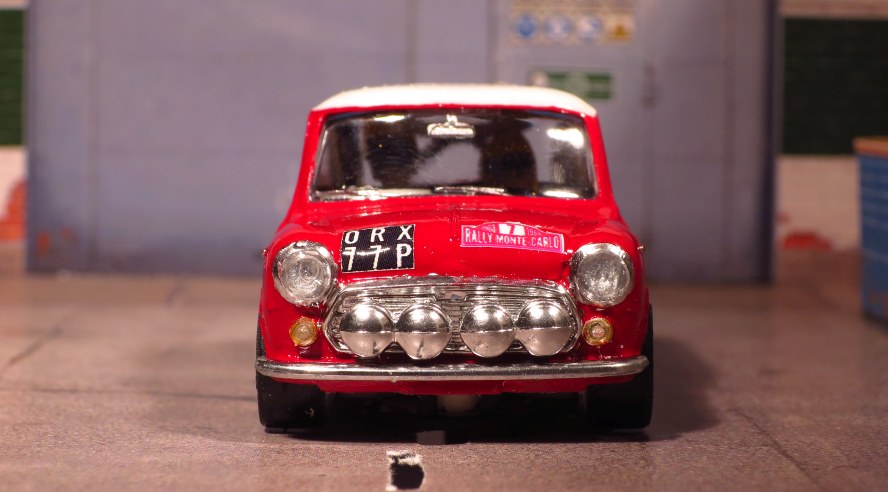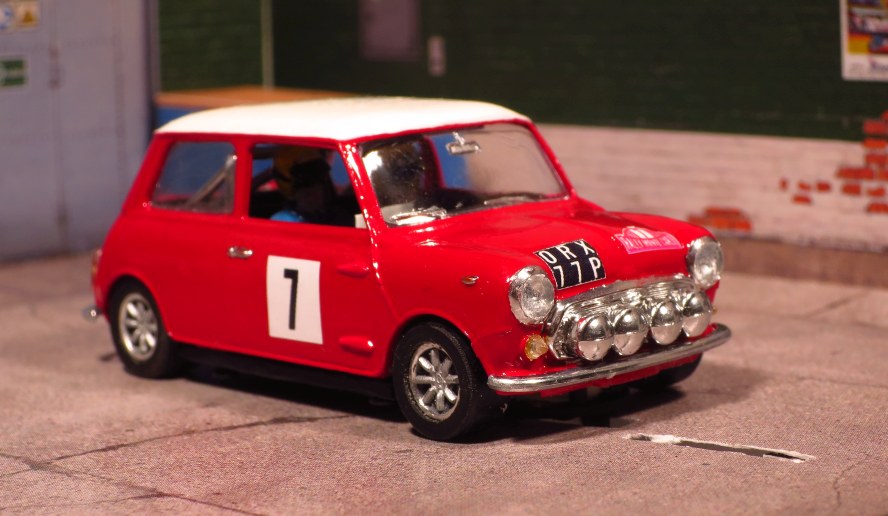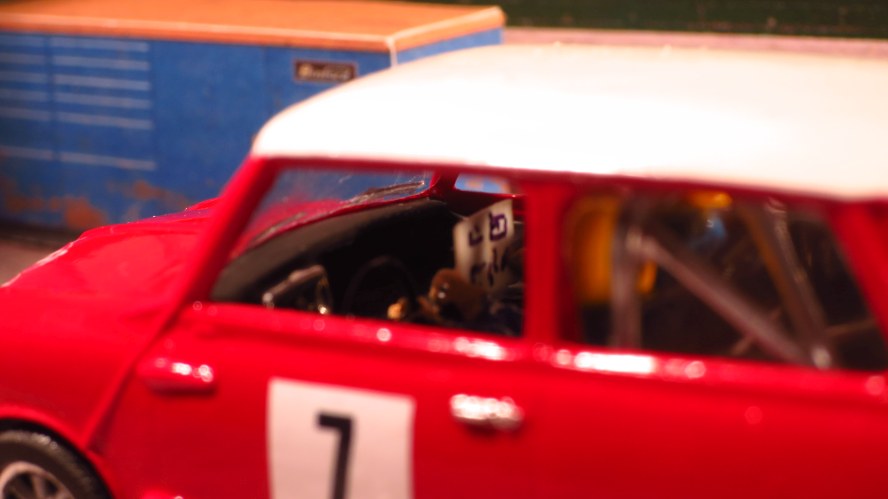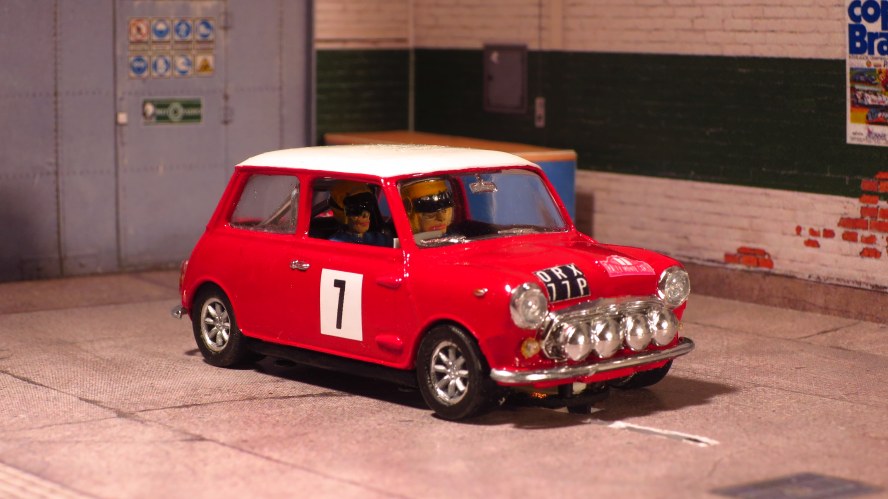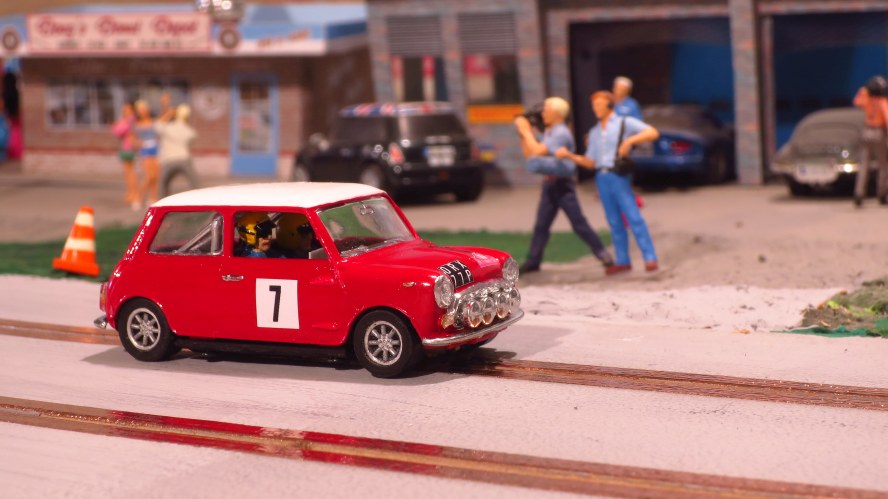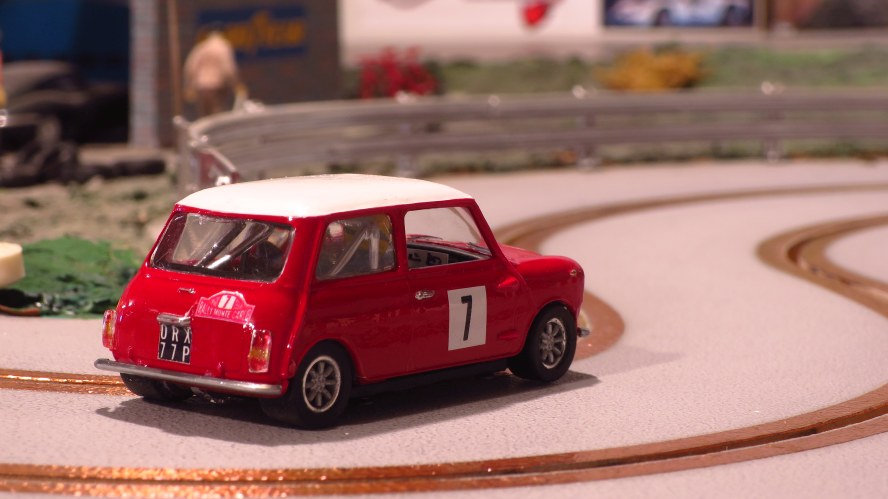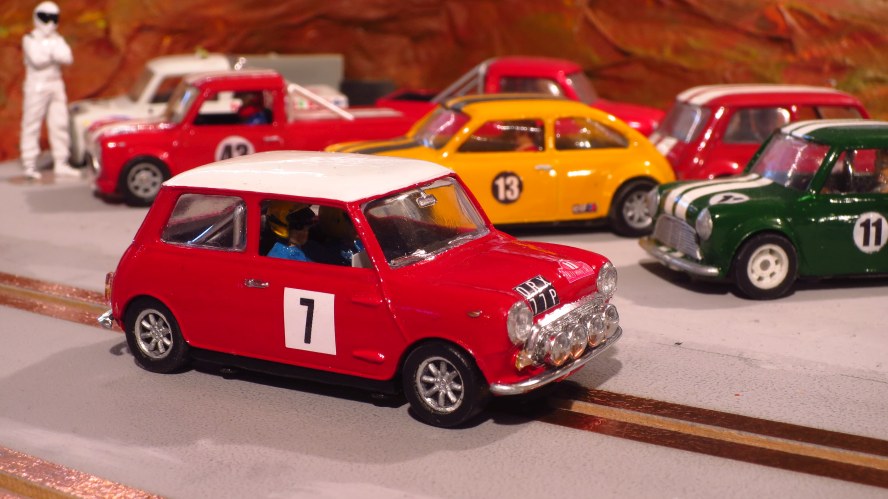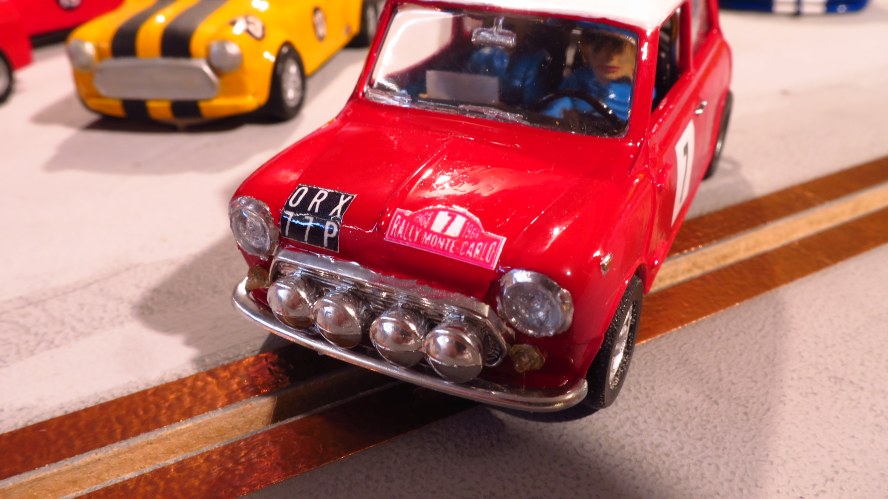 Mini for Lloyd´s Little Monte proxy race finished.
same chassis as my other Minis. Some motor, Ranch crown (found in the left over box, along with aluminium wheels. 3D printed Mini lite inserts.
son changed the graphics on the Monte Carlo decal from number?? to #7 and to the correct year
also did the number plate decal in the correct font
thanks also goes to Dusan in Hamburg for casting the extra head lights.
added some 5g lead in the pocket in front of the motor for this race. increased the total to a 35g. runs just fine on the Desmo now.
looking forward to the race!