not to start a single topic for each new car, i decided to start a post with my scratchbuilt (and maybe other) new cars
Letīs start with the Renault R5 Turbo ...
The #11 from 1985 wannabee ...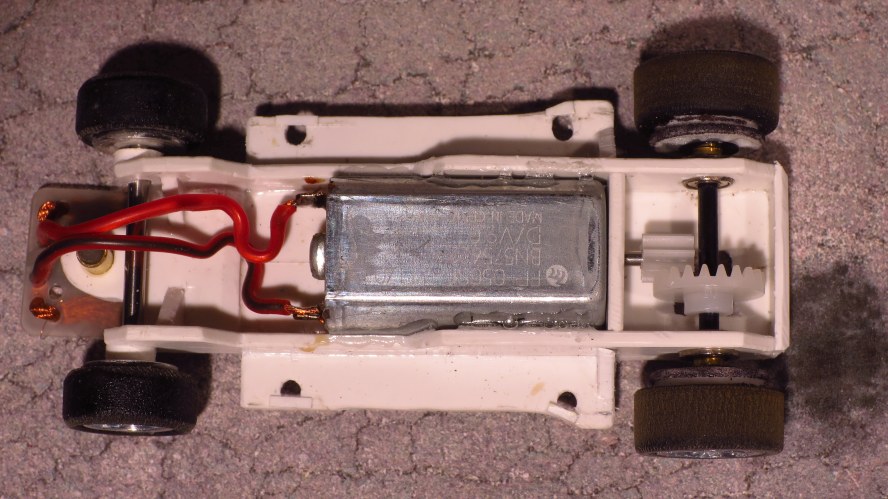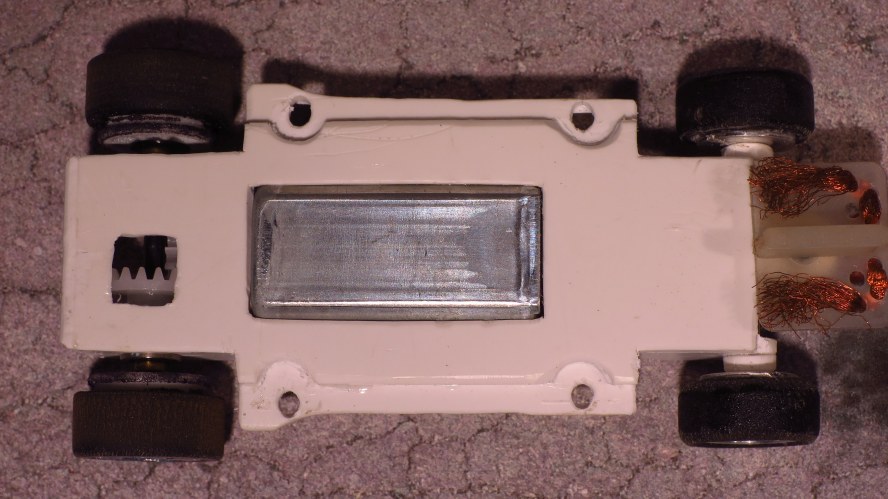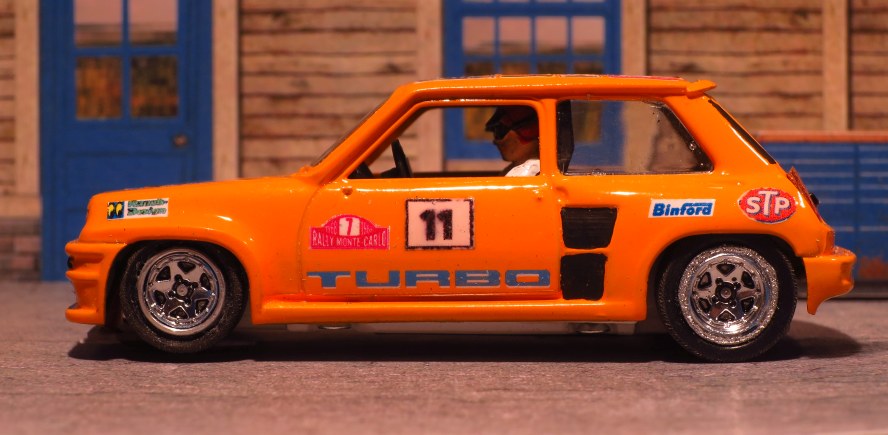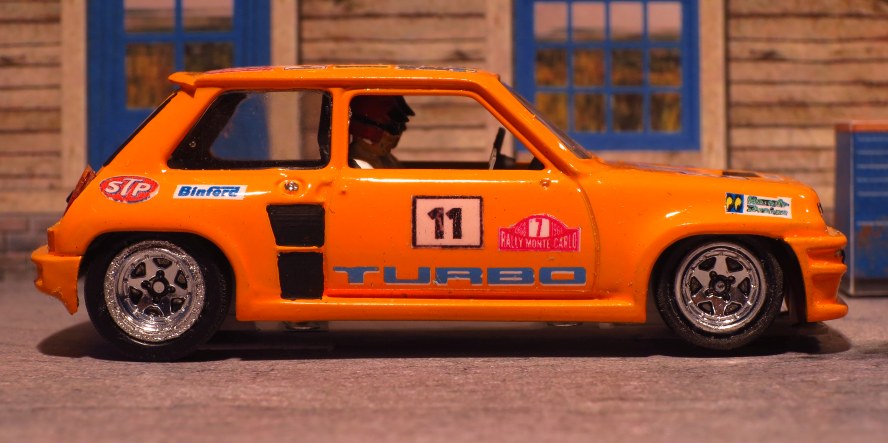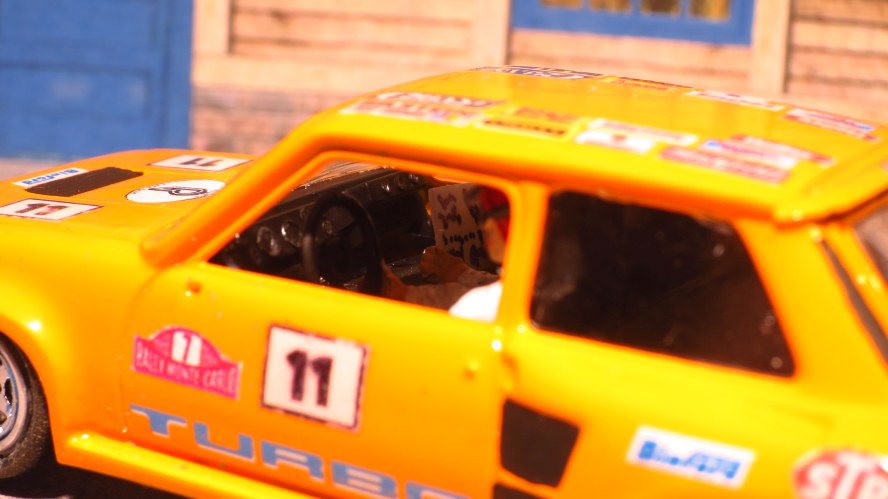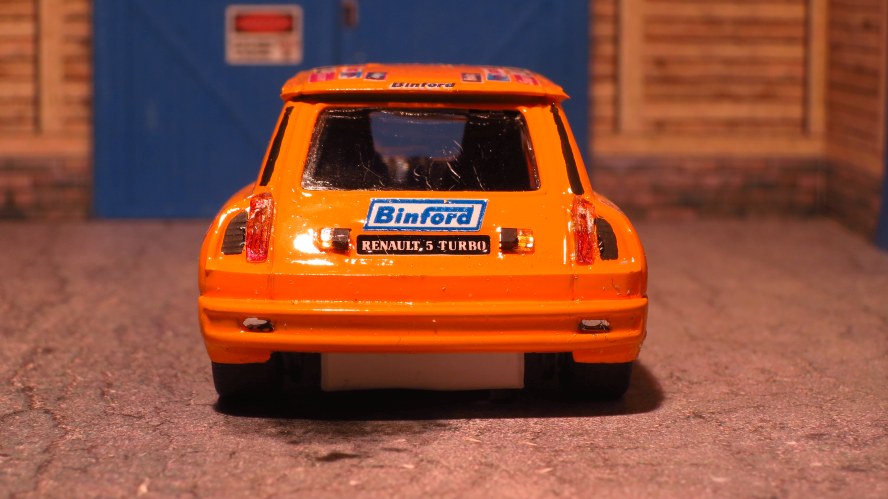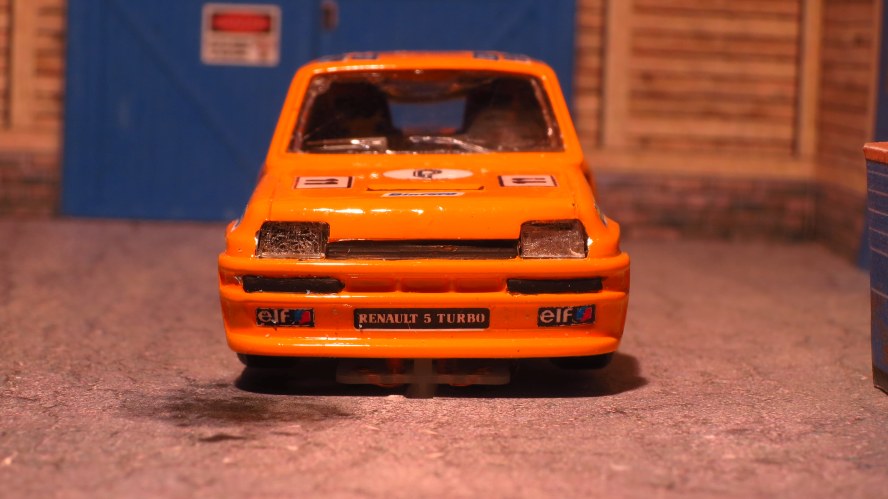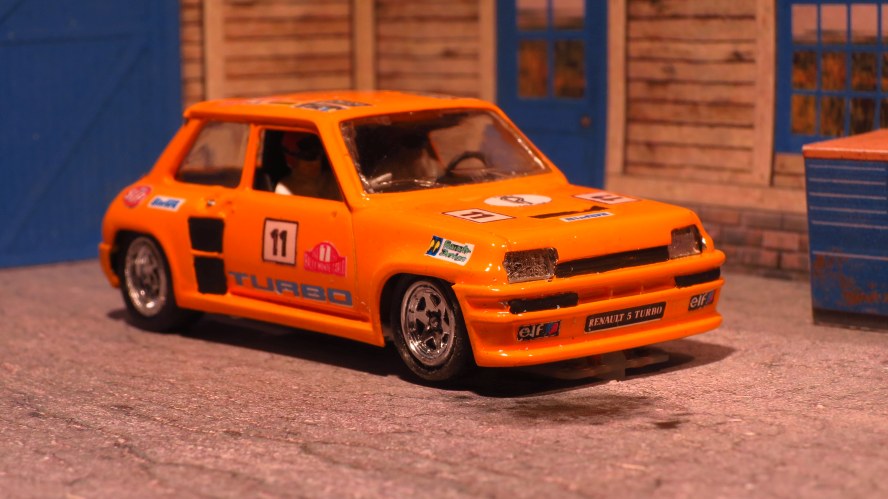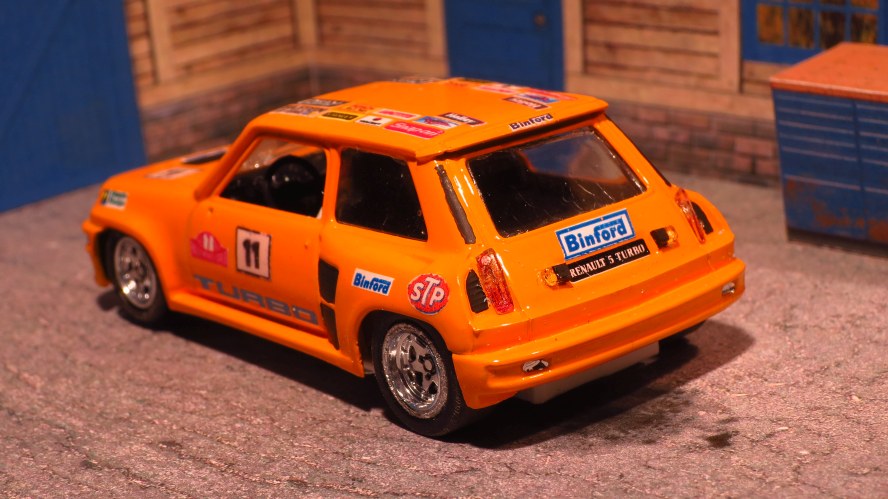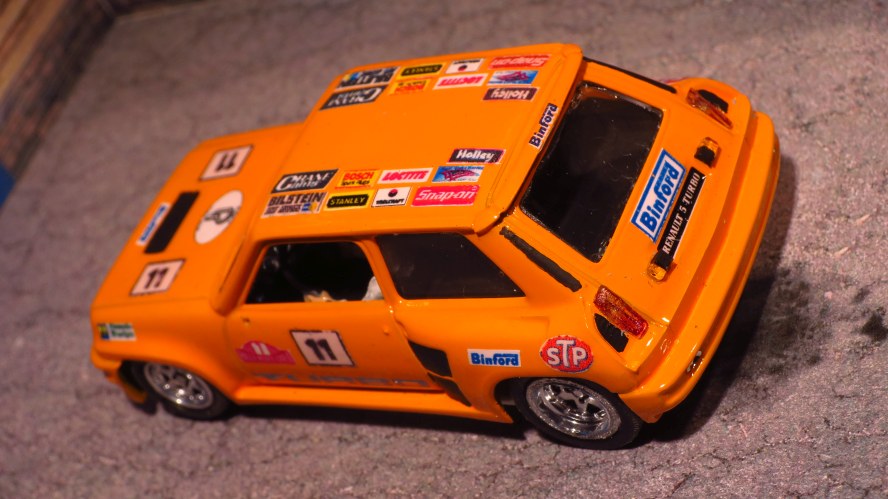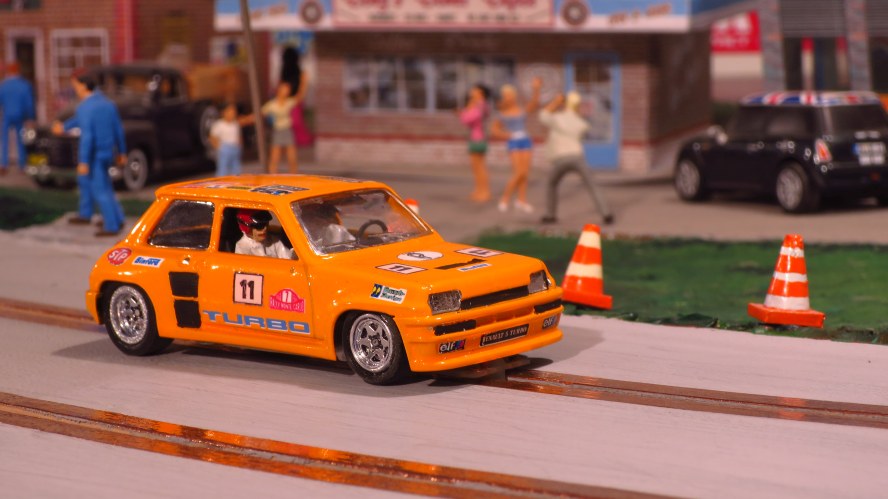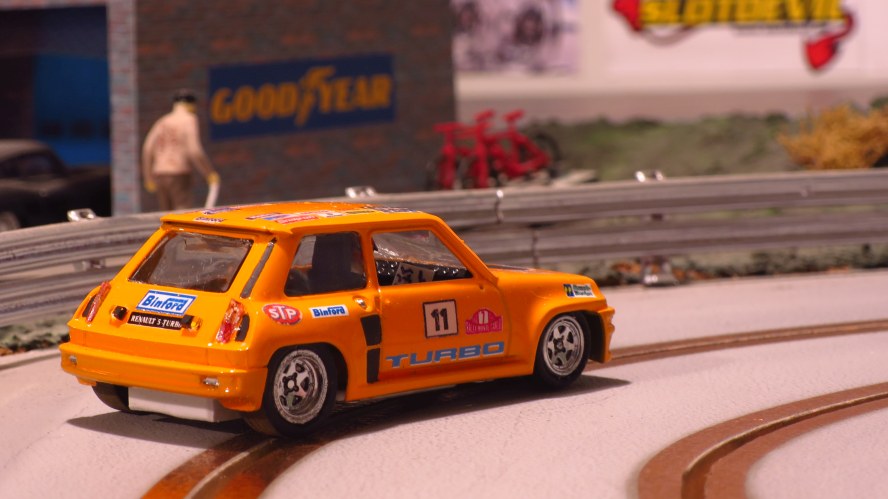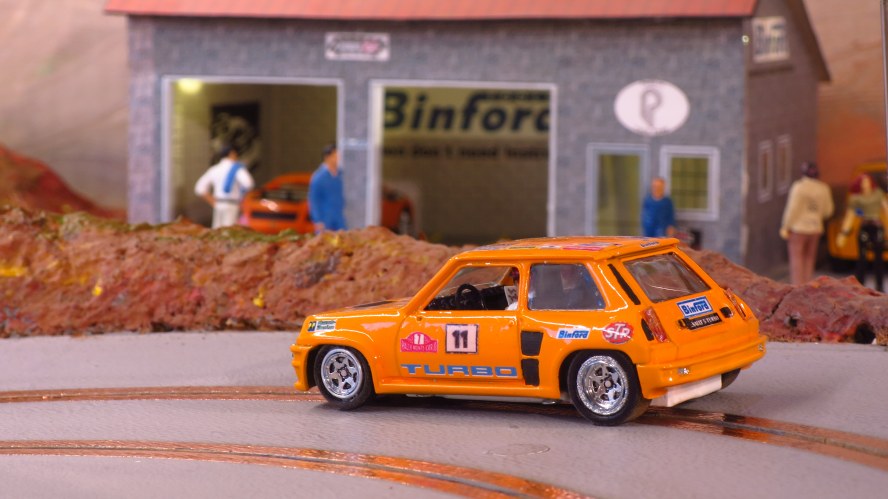 Renault R5 Turbo - Heller kit on scratchbuilt sheet styrene chassis
motor mabuchi 11170, 8 tooth crown from china M0.5, crown 20 tooth 2mm from china M0.5mm, 2mm axle from china, 3D printed rear wheels with wheel inserts made from the kit wheels.
front wheels - aluminium screw on wheels from ranch-design, inserts from kit wheels.
driver figures from Vroom (ebay)
spray paint with tamaya yellow, homemade decals on laser decal paper, clear coat with revell aquacolor and brush
SlideGuide from
www.h0racepro.com
hope this finds Lloydīs approvement for the Little Monte proxy ...