Hi! guys been awhile since I posted , I've been busy with lots of things for the past few months but lately have a little bit of free time to work on my track , cars & controllers/wires...
Anyhow I decided to do a little and simple guide for people (like me?) that wants to remove the turbo & add brakes to their Go controllers
Please note that I re-wire my track to a home made station & not using any of the original connector of the s/f go track if you want to keep the original connectors of the controllers and track make sure you remove all electronic parts and resistances on the circuit board & re-wire from there
Now the guide...
First step taking apart the controller & remove the red plastic piece (Turbo button trigger) & forget about it (trash it?)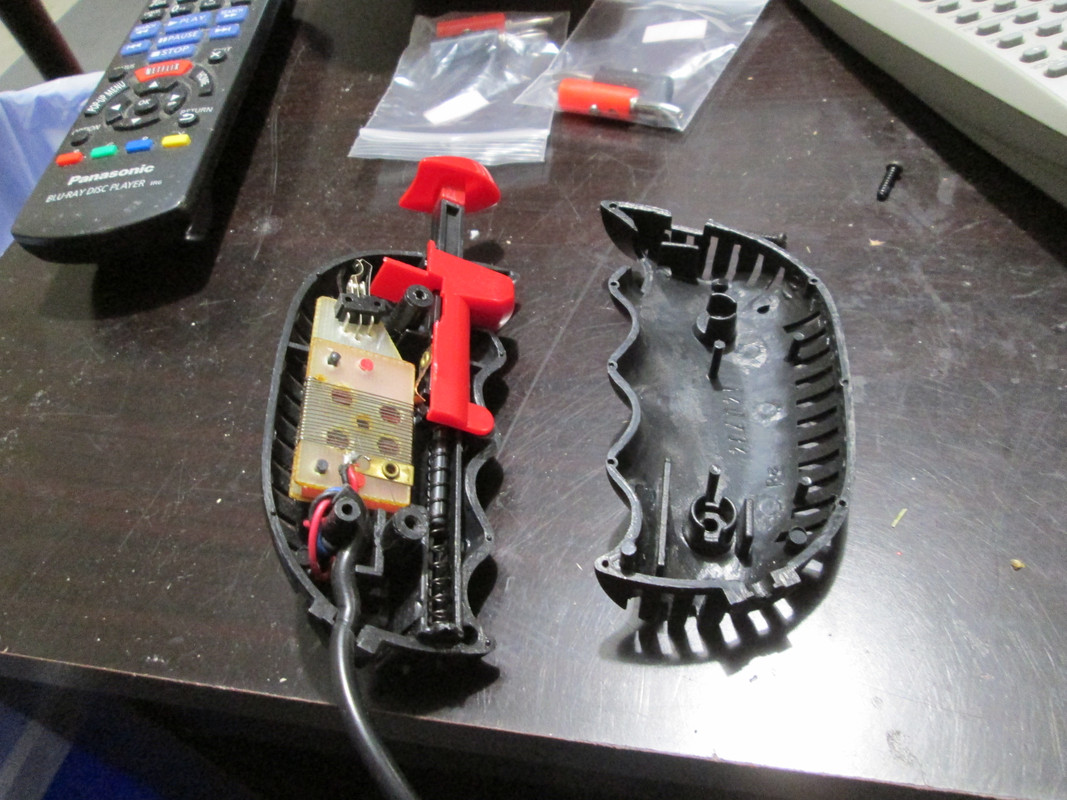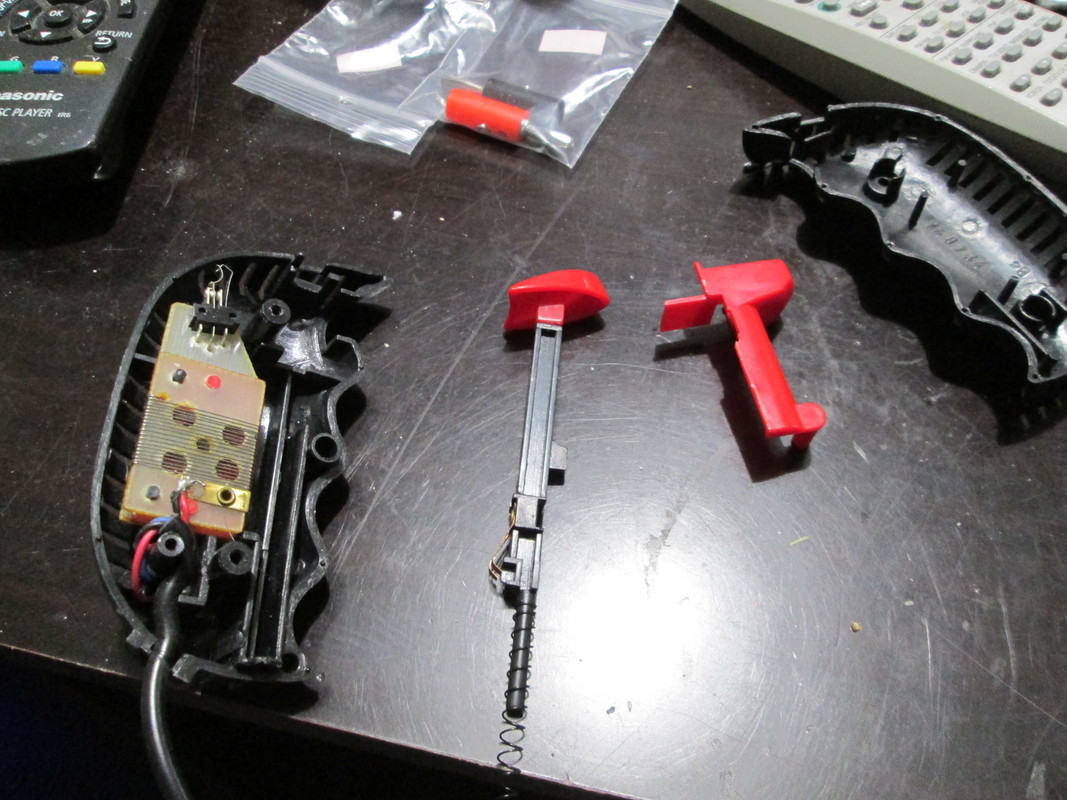 Now with your fingers or a small flat screw driver lift the rest of the control module/resistor out of the controller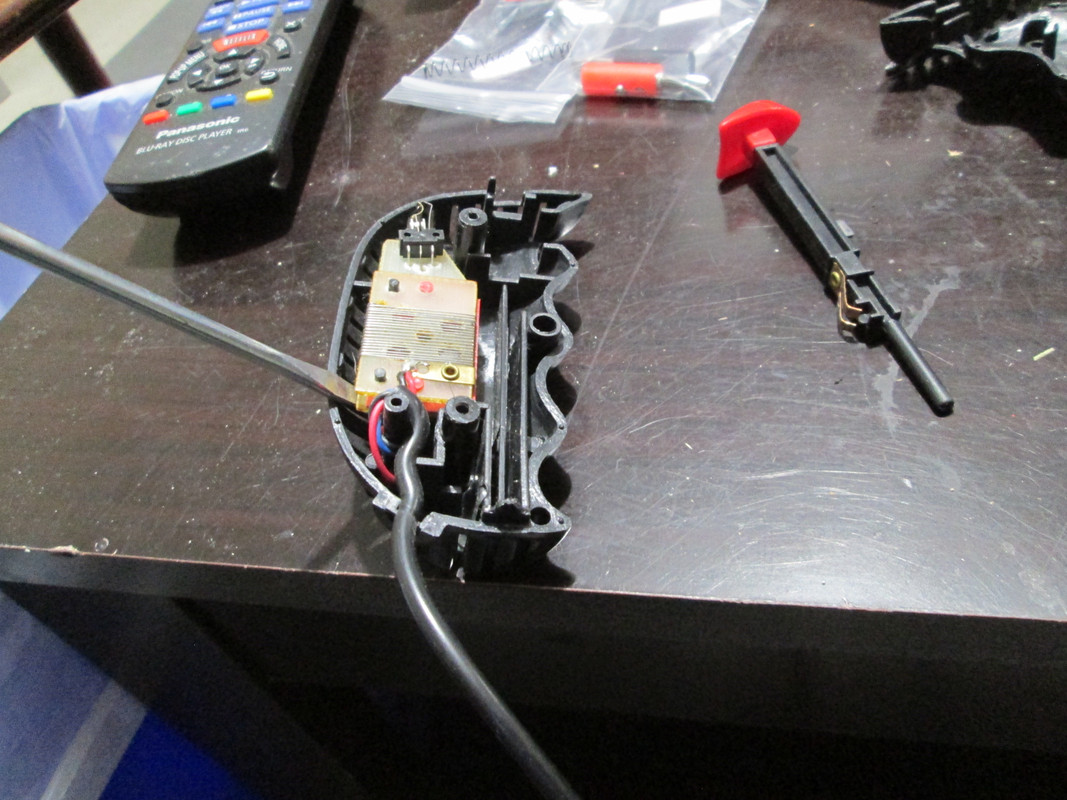 Cut the red wires like this...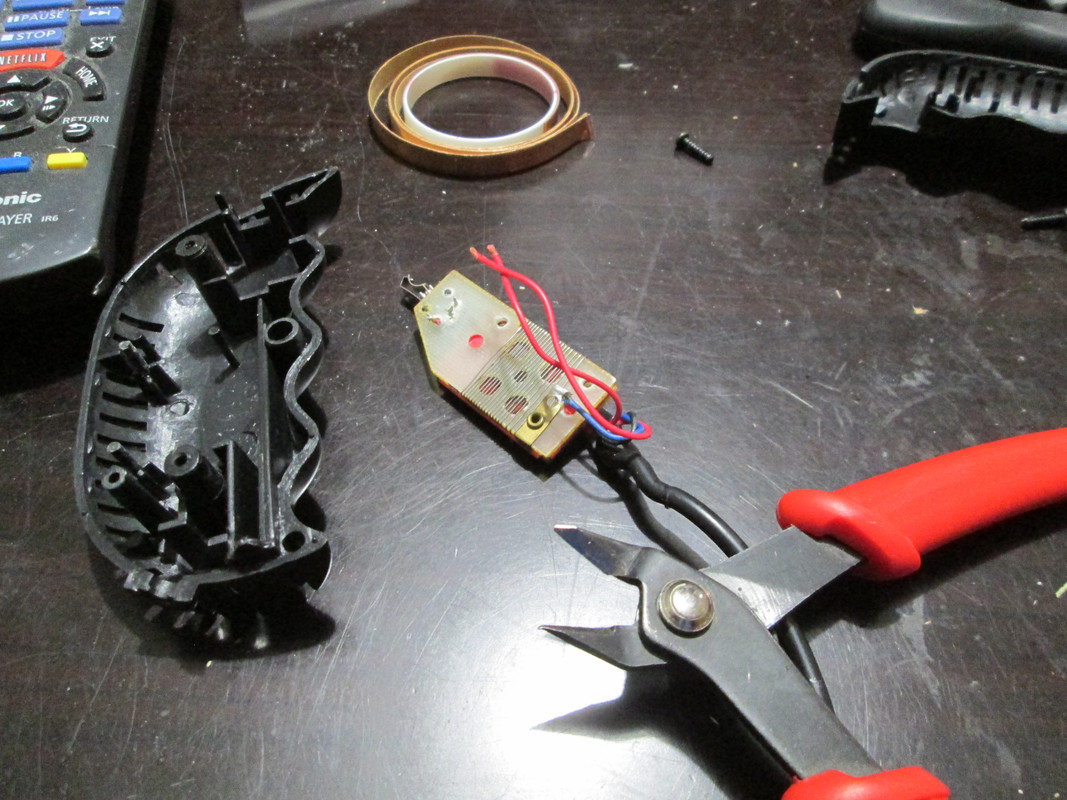 Use a small flat screw driver to split the isolation part from the resistor & put a small piece of copper tape in between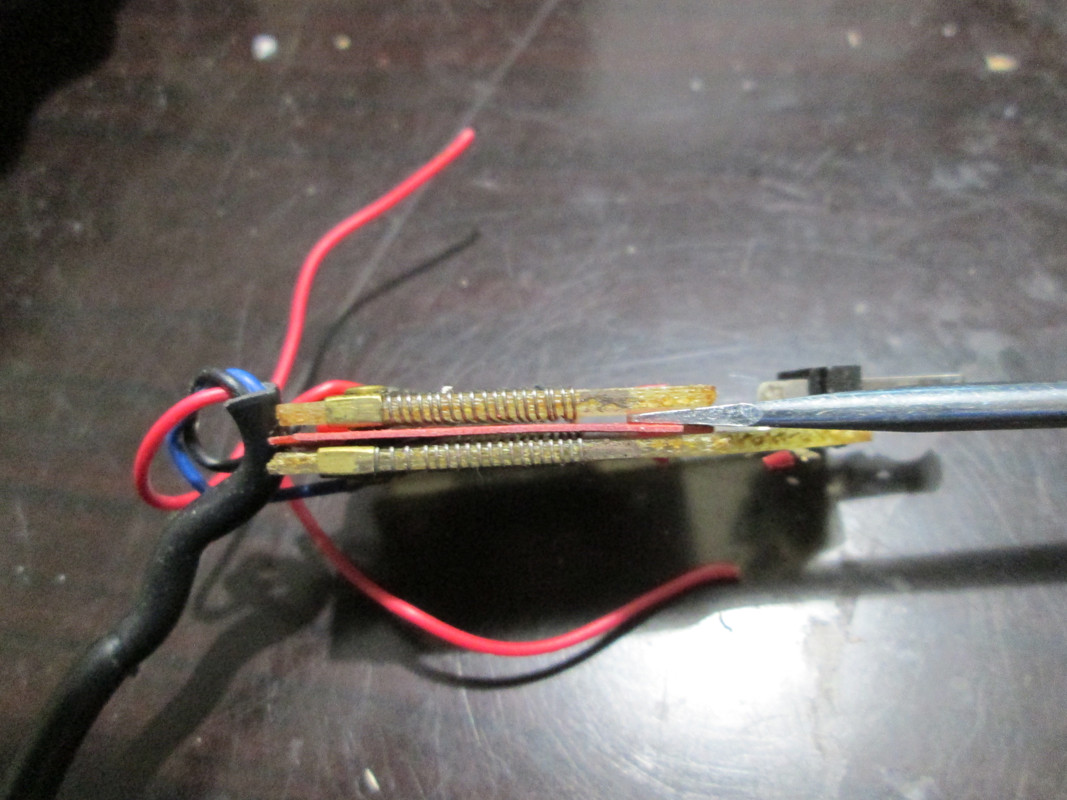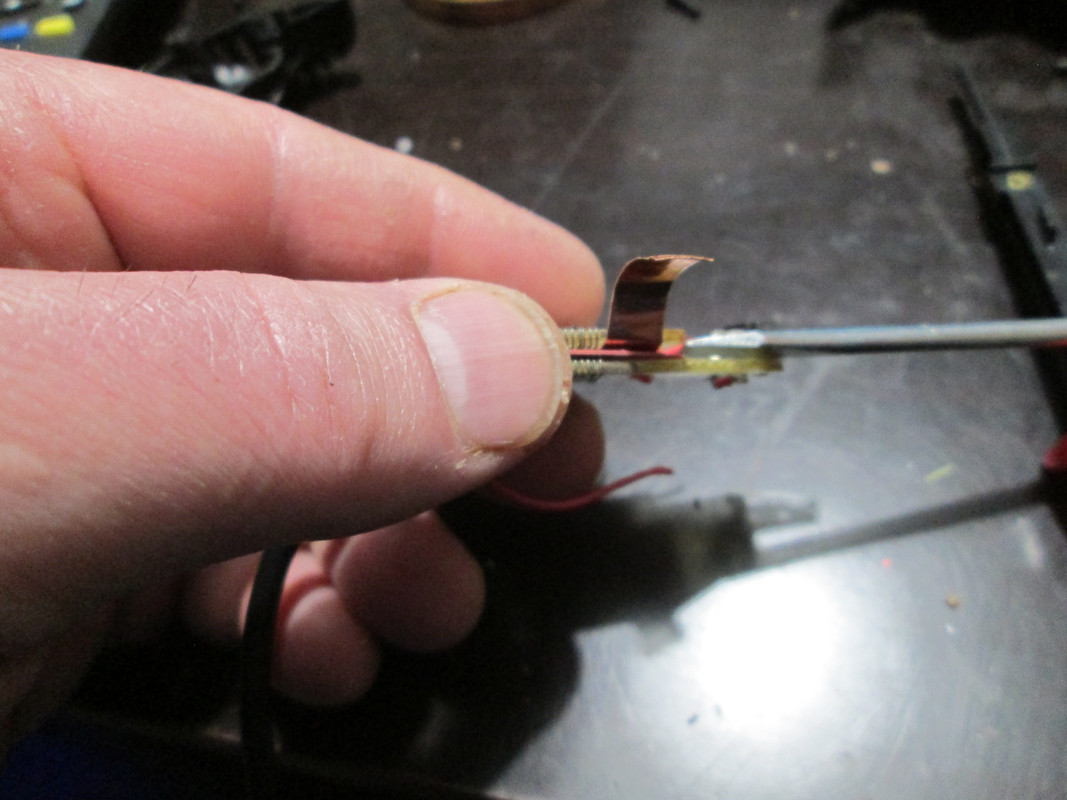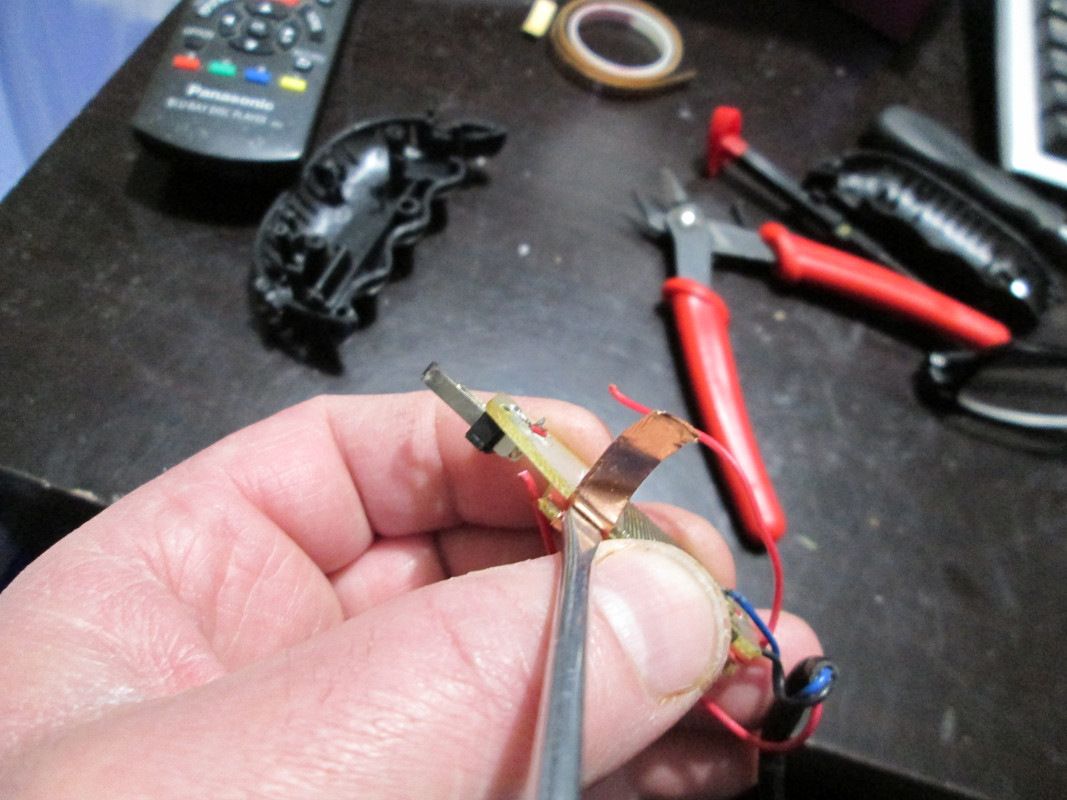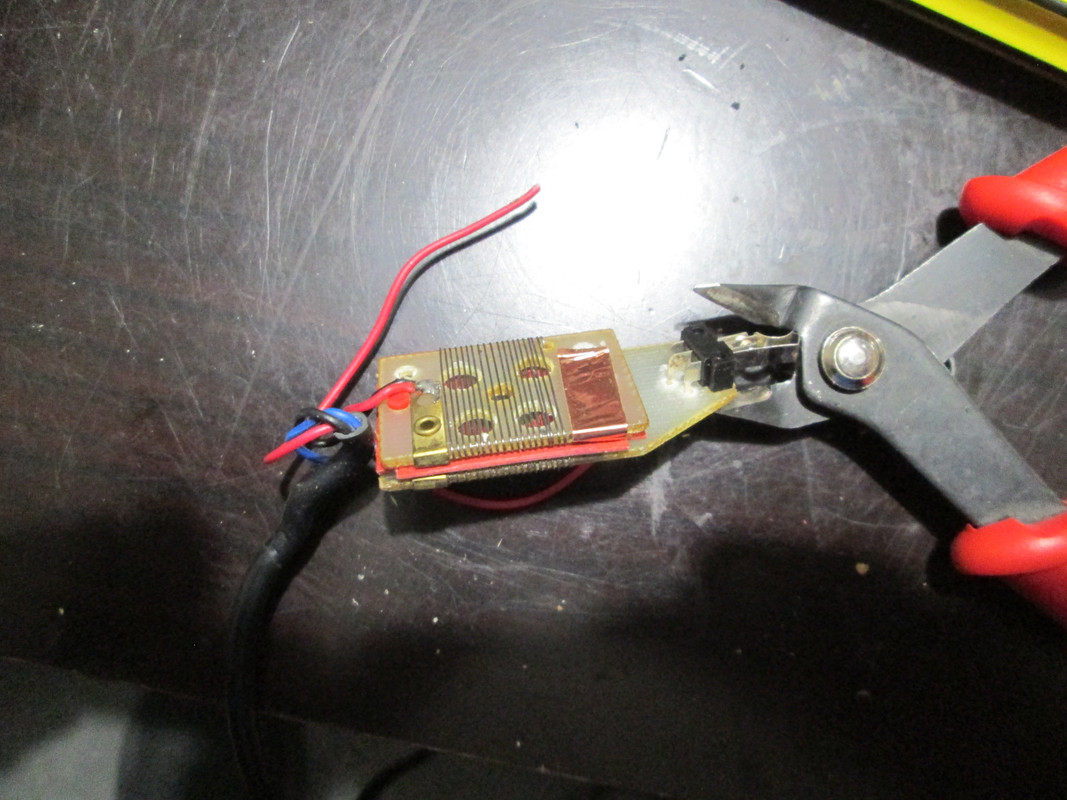 Both side done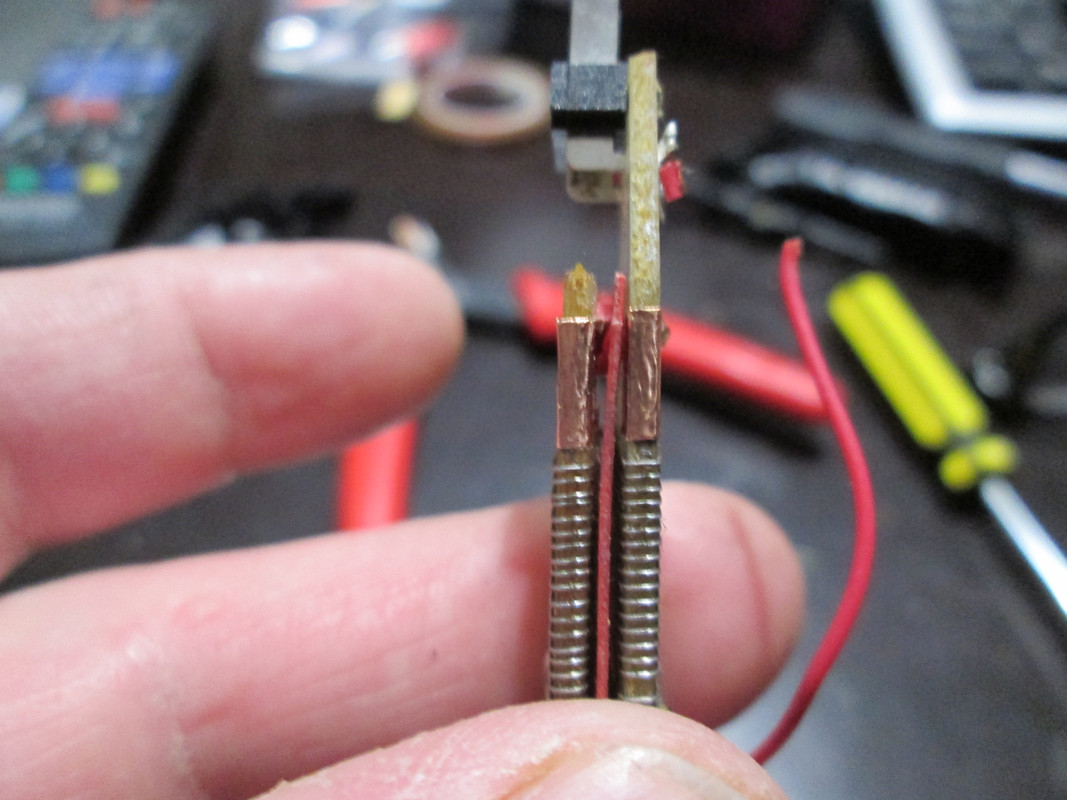 Now cut the extra wire (red) & solder to the copper tape (one for each side)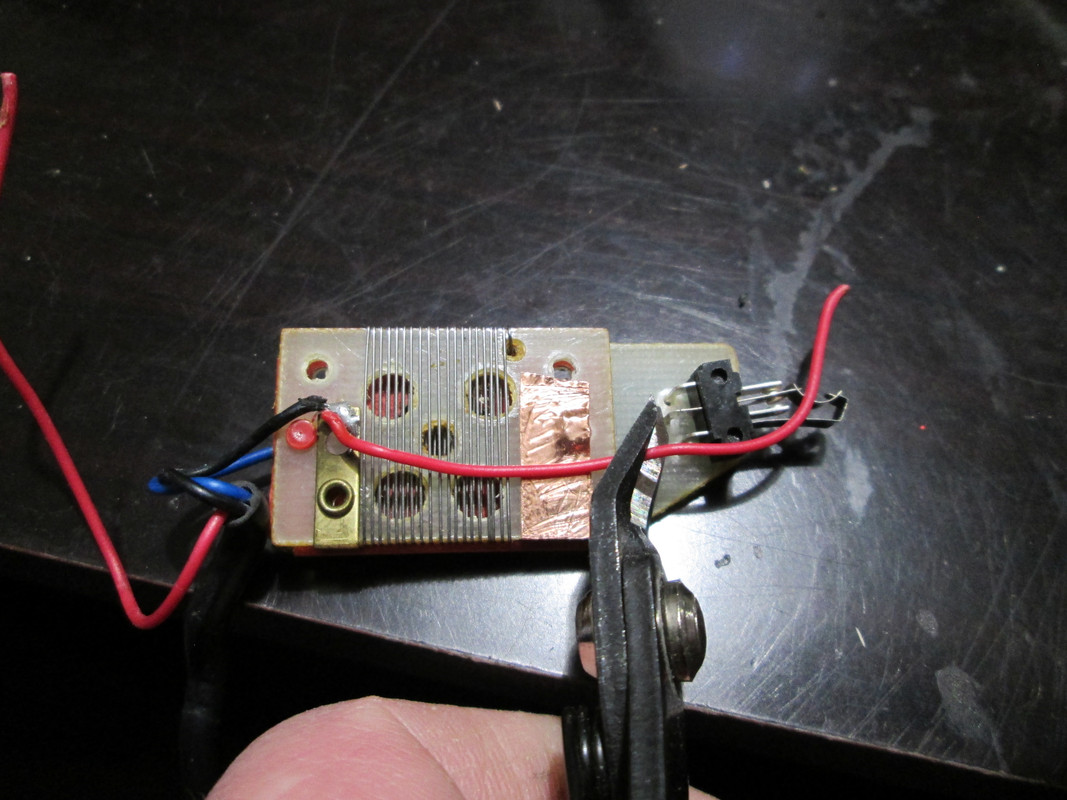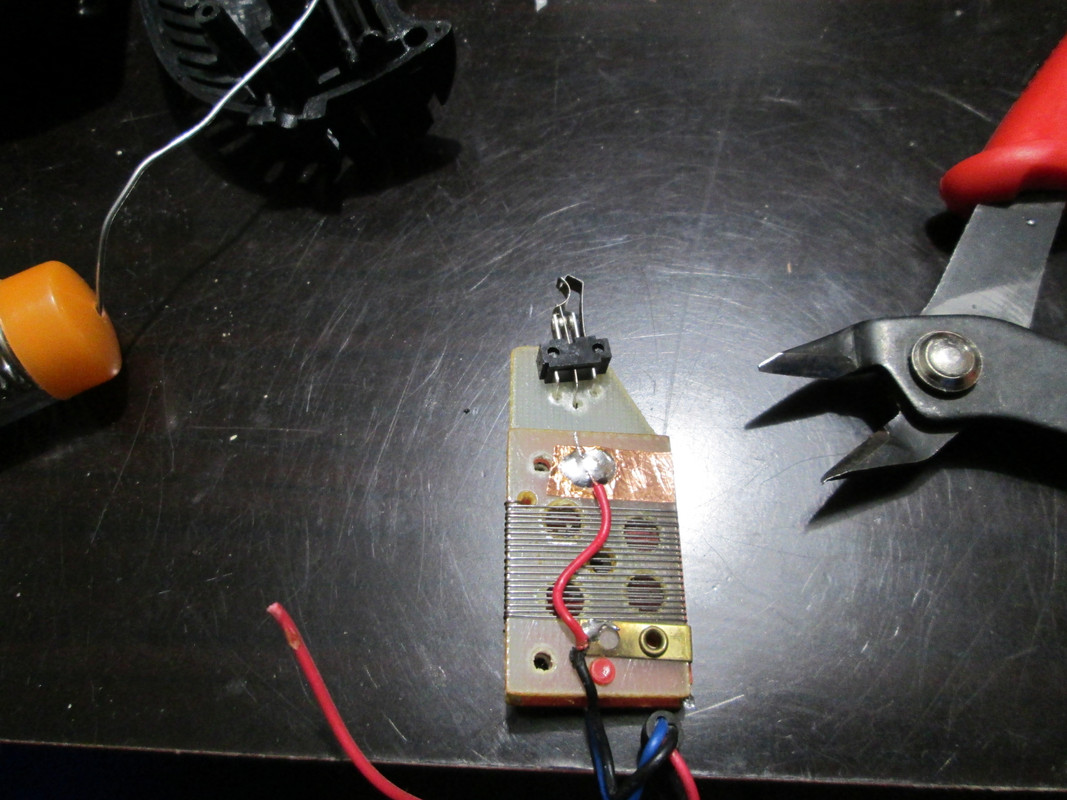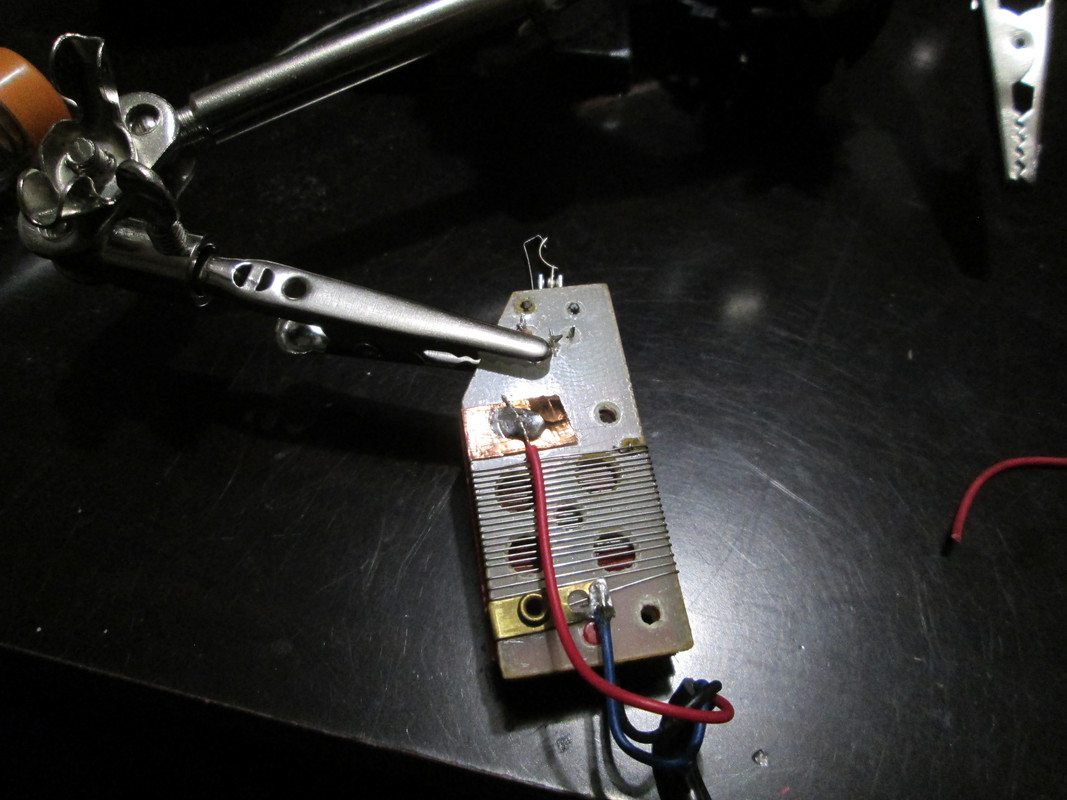 Now put everything back in the controller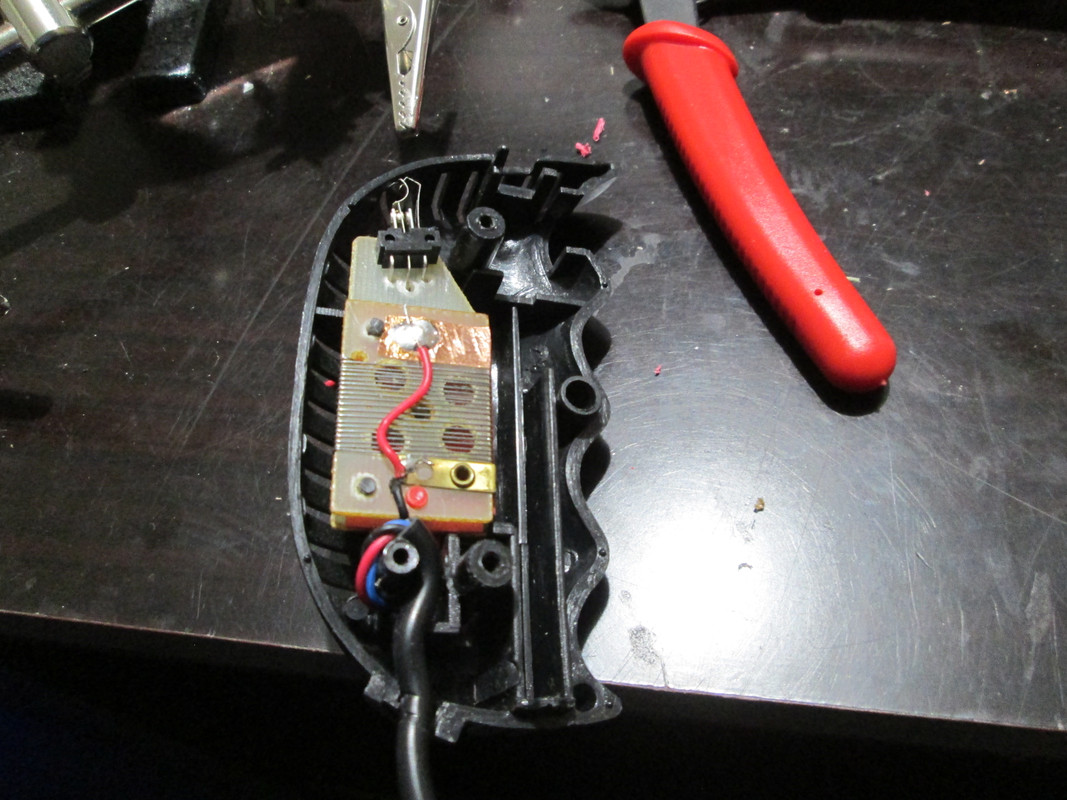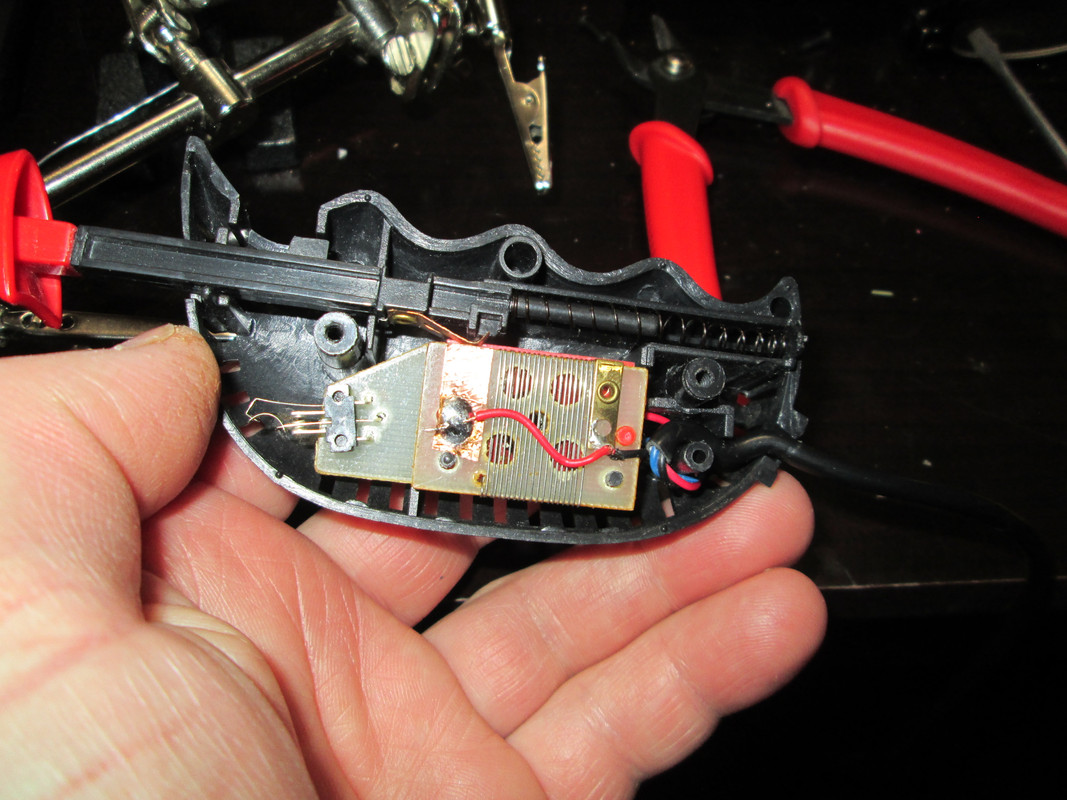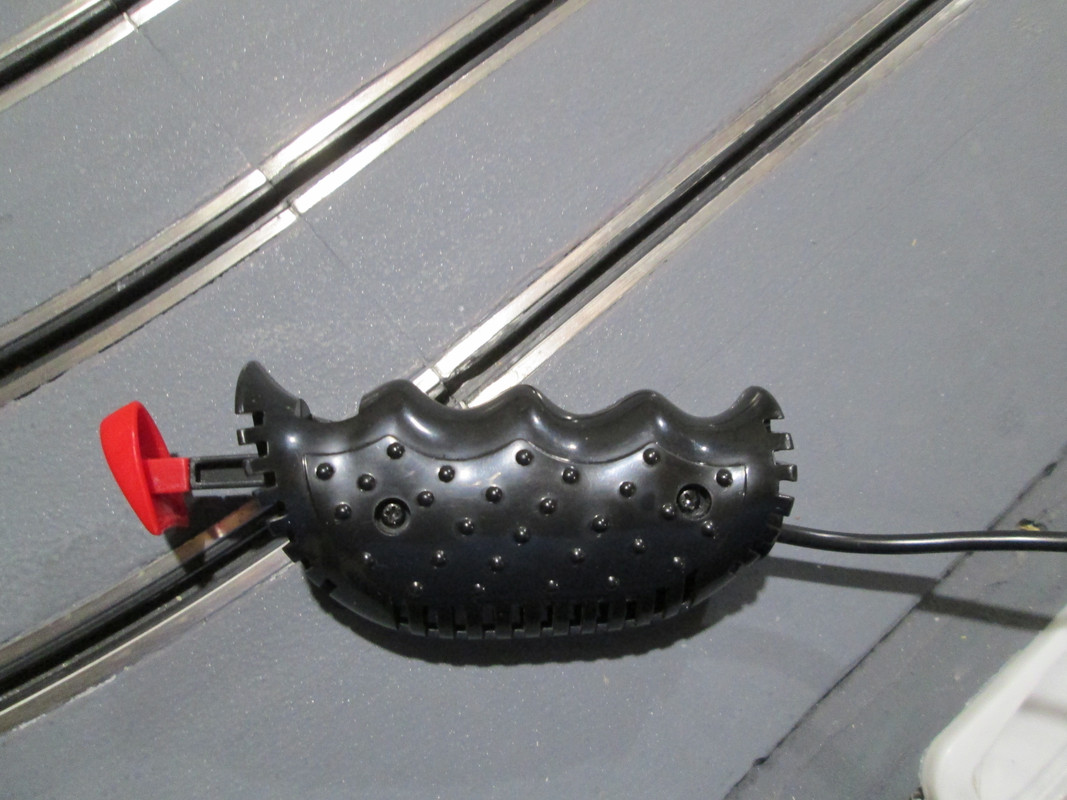 Test the controller wires to make sure it's all good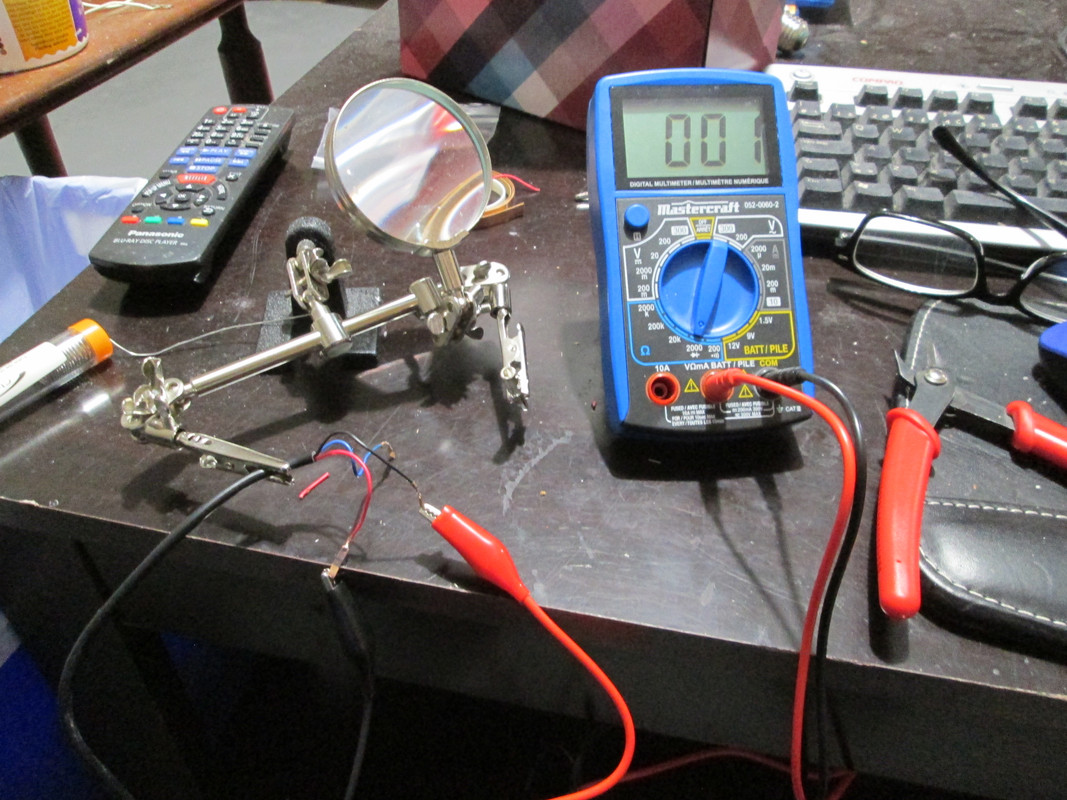 Cut the ends of the controller & solder to banana connectors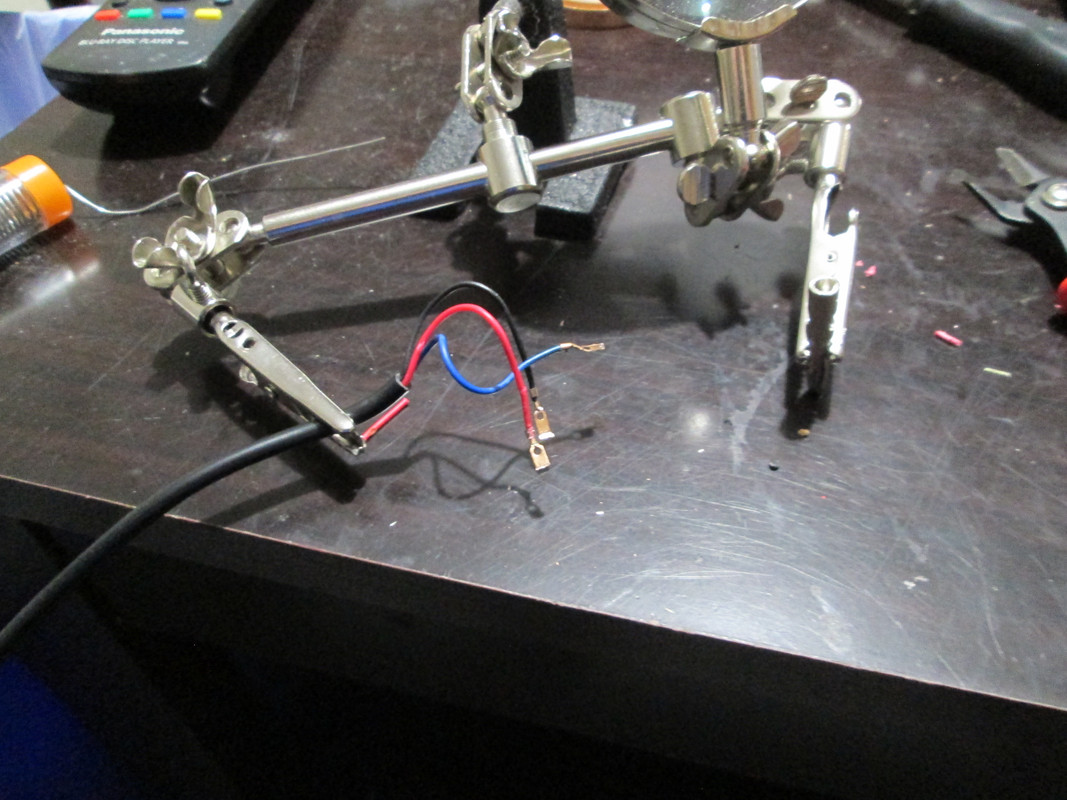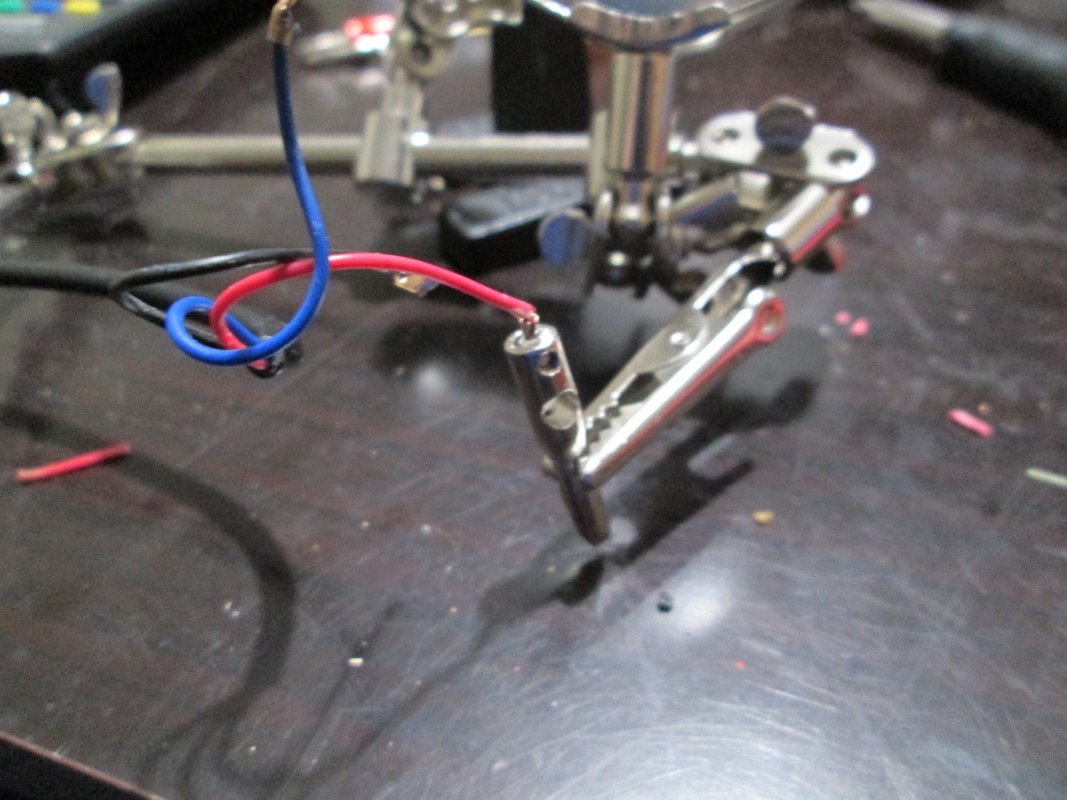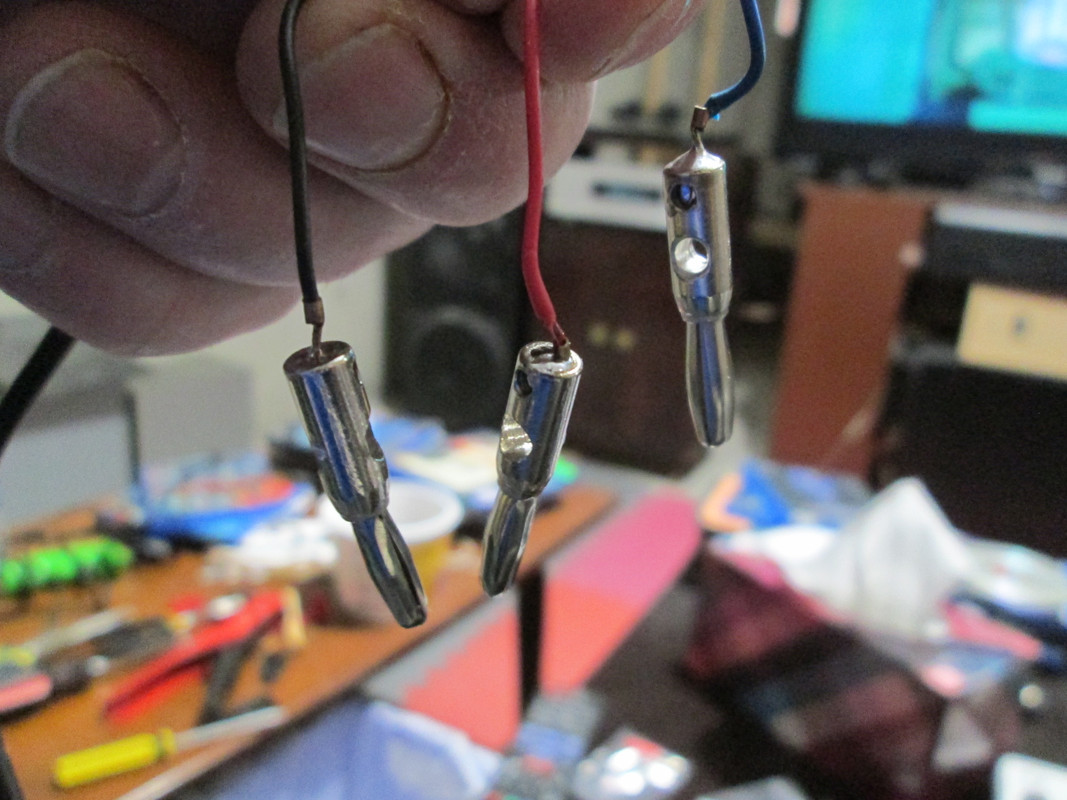 Plug connectors to the track/station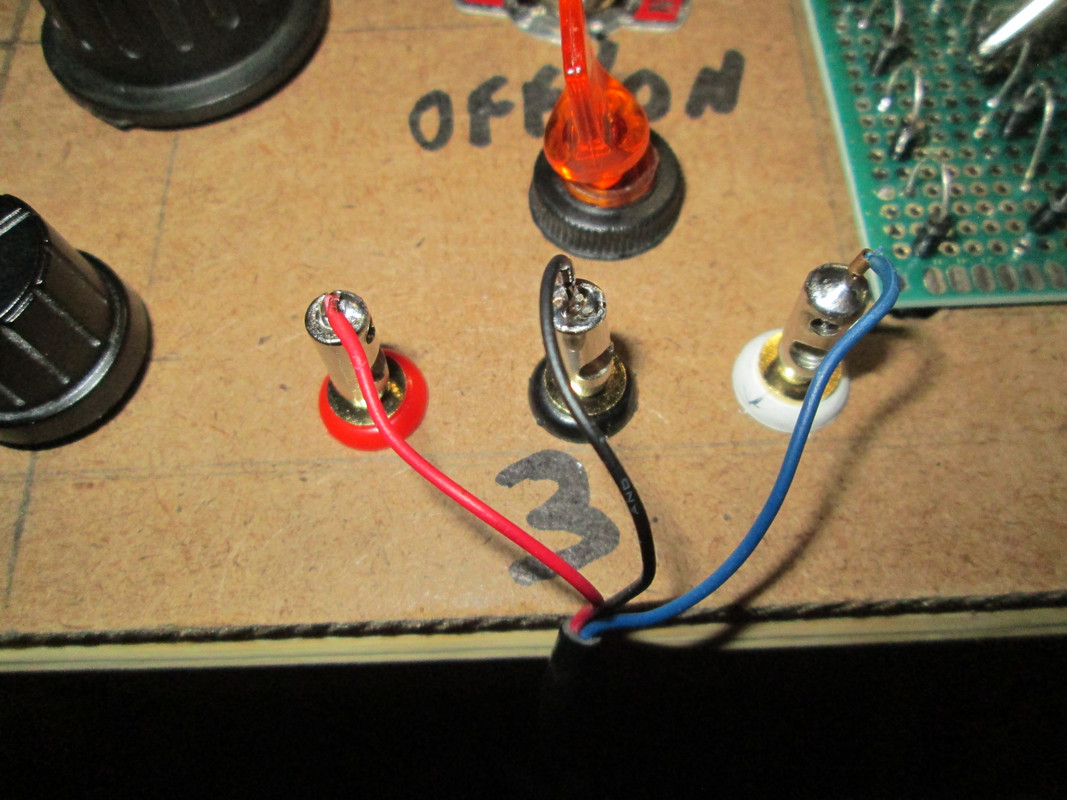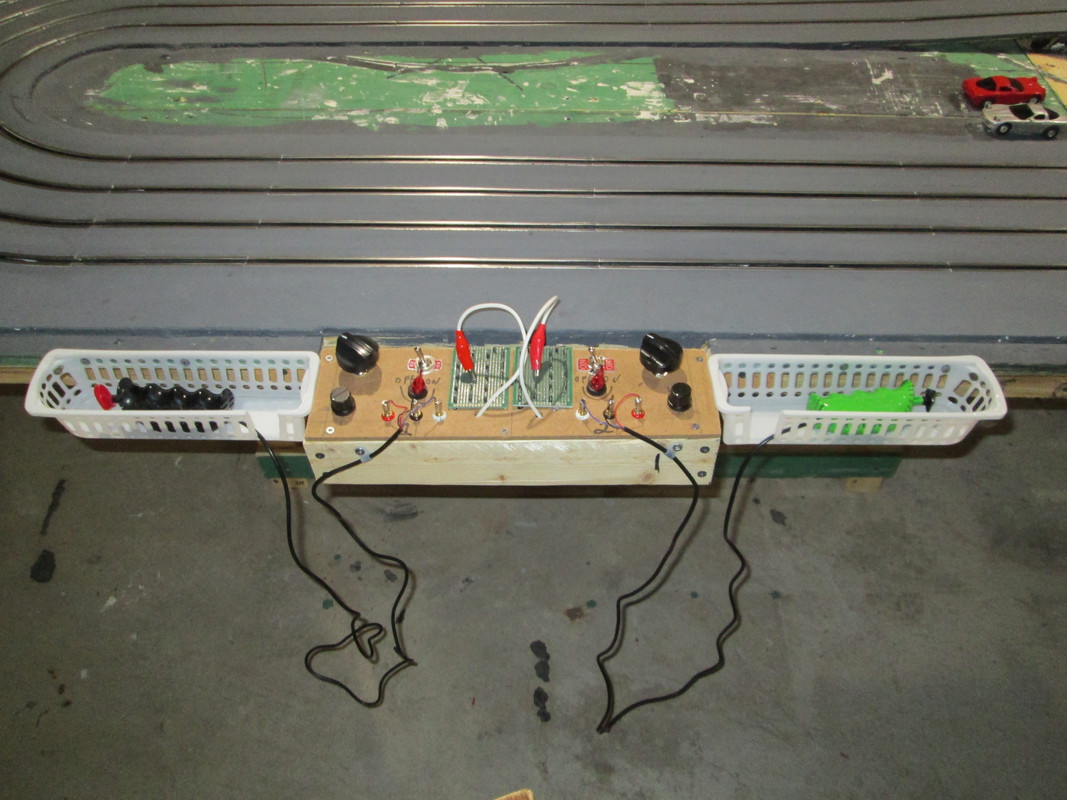 If you want to keep the original connector ends of the Go controllers this is where the color wires are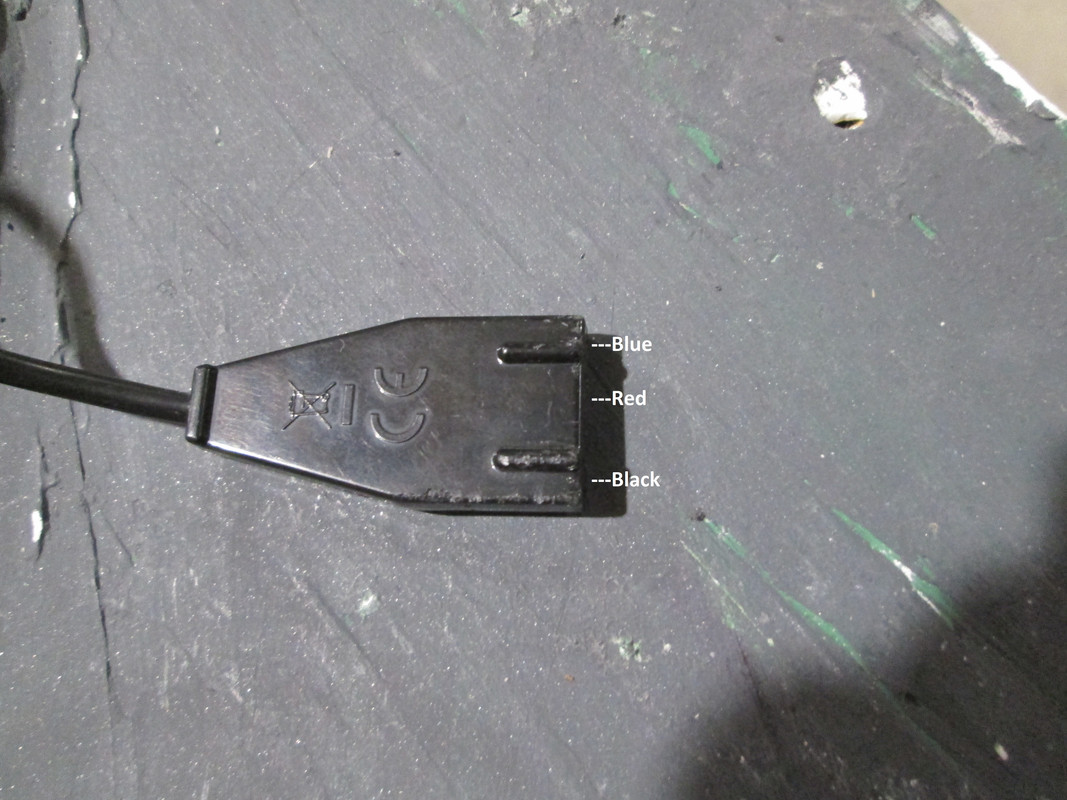 P.S.
I will make a new thread soon about the new track , station wiring & how everything works
Mikey