Got with my 12 year old last weekend, and we decided to build some rockface to hold up our banked section of the layout, got tired of looking at the newspaper underneath. ..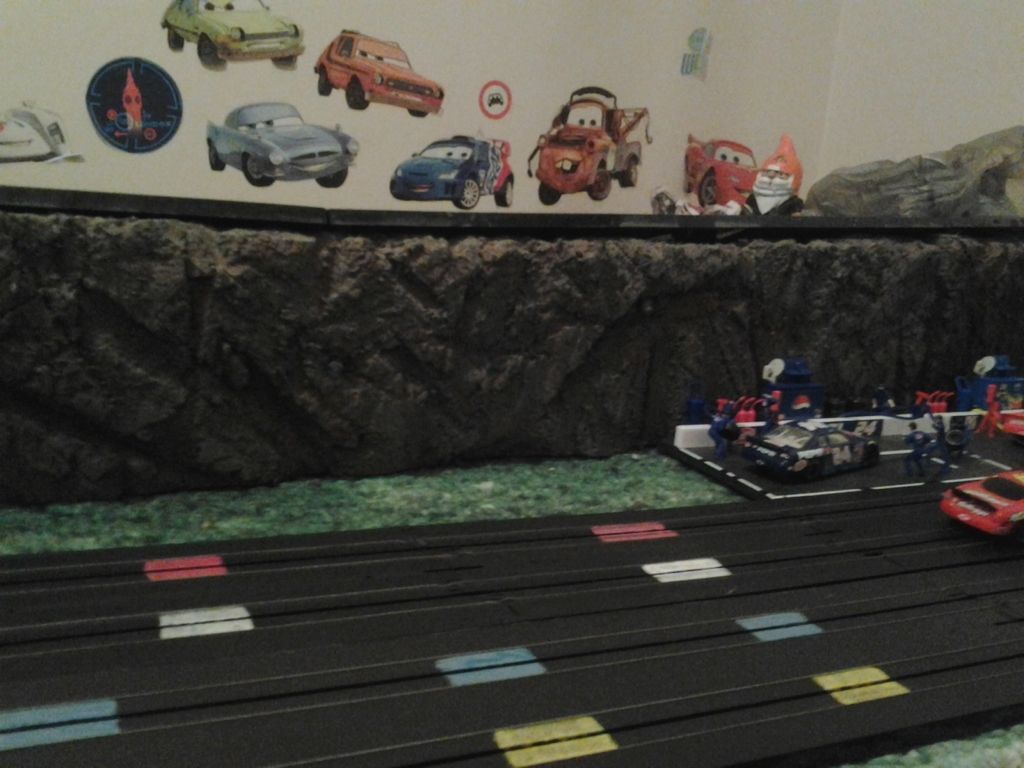 We just bought a foam board, and started "carving "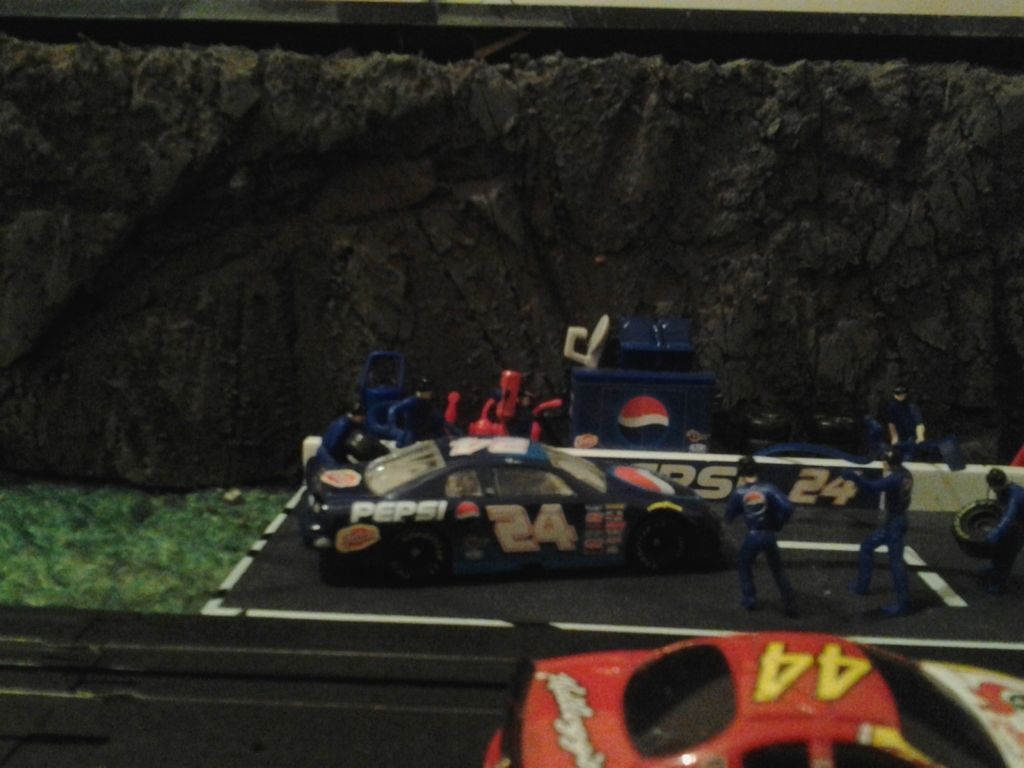 Used a couple of acrylic paints watered down and Voila. ... rockface. ...
Well.....What do you all think??? We thought it did "Thompson Speedway " a little justice. Would like some feedback, Thank you.
As always
Keep it in the slot
tdady216