I've been flea marketing on and off for years but haven't found much in slot cars, but I do occasionally.
I'll go first.
A reasonably long hiatus from the flea market ended a few weeks ago. I found this in a spot that was stacked mostly with old board games. I spotted this and asked about the "racing game." Ten dollars, because she didn't think it was all there. Looked more than complete to me and both cars were in the box.
Negotiating another two dollars off, I was romping home with Aurora's Firebird Fever (1980 version). The 1979 Firebird Fever has seven more feet of track.
The lower artwork was retained from the 1979 issue, but this formerly large set was now their basic "oval 8" set with 10.5 feet of track. This was (also) sold in Canada, so two faces of the box are in English, two faces in French.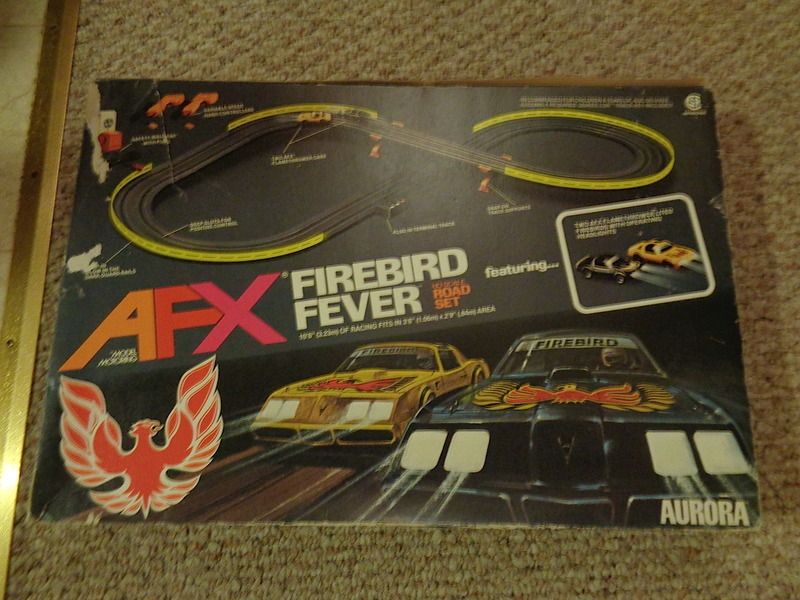 Let's see what we've got.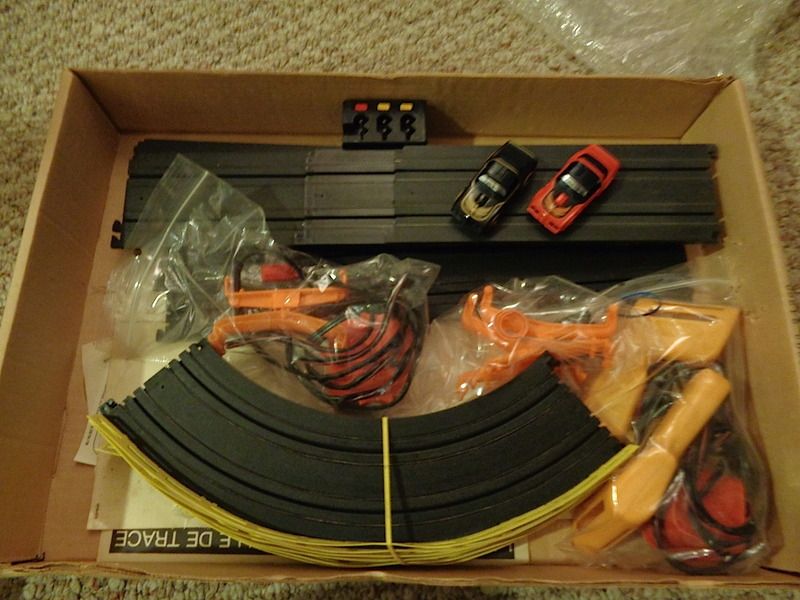 Virtually everything is there including the track cleaning pad, Quickee-Lok key, an extra power supply, orange trestle, and terminal track. Possibly not pictured, the little vial of racing oil, unused; I don't see it in the photos but it's there. The glow in the dark guard rail decals had already been applied. The red Firebird is quite desirable and virtually never seen in this set.
Both are in great condition, window posts intact, low mileage, lights working.
Video! Only one curve's rails seemed a little dirty.
After a tune-up, oil, and Super Tires, the cars were going around quite nicely after just a couple laps.
[youtube]bqcw6gayJ14[/youtube]