So, I decided to do something about one of my (two) early TycoPros. My friend, Greg, in Florida gifted me this little sweetie a couple years ago.
It's an early one with the floating pickup system.
> Replaced the wipers with copper braid.
> Added a steel nut with a magnet to the pickup weight for additional weight. Simple!
> Glued in a piece of rubber band to engage the upward stop sooner. The stop tip may be chipped off. I have another car the stop seems longer on.
Encouraging results! The car now can keep a consistent speed on straights and curves and has lost almost all of the inherent lost-contact jitter. It's actually fun to run now.
I suspected with some creativity, I could get more out of it.
I added the braids and weight a while back and it was marginal. Restricting the upward travel of the pickup assembly did the trick.
Rubber band section, additional weight, and new, softer wires. Could be a little longer.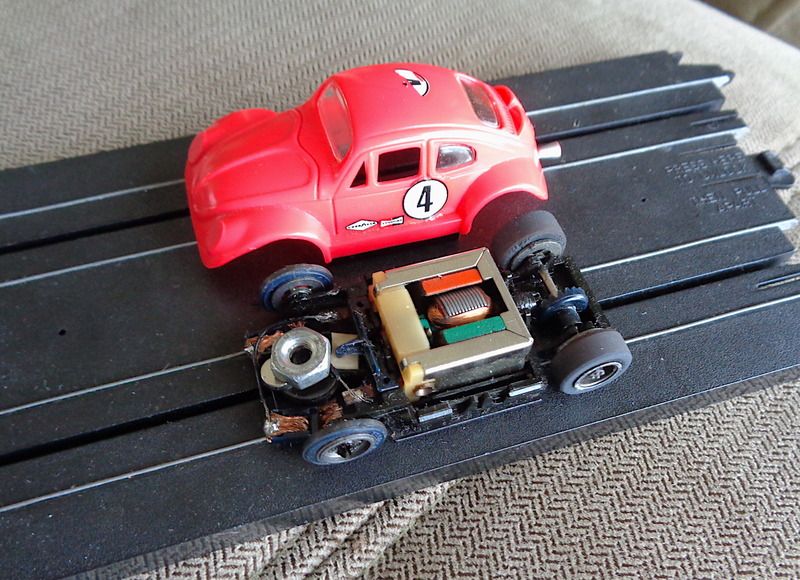 Braided pickups. They're simply looped around the wiper mountings and don't move.