Banked Turns
I just want to show that your banked turns DO NOT need to be perfect 90's or 180's. The board is gonna bend folks. Decreasing radius, increasing radius, or one that looks like this.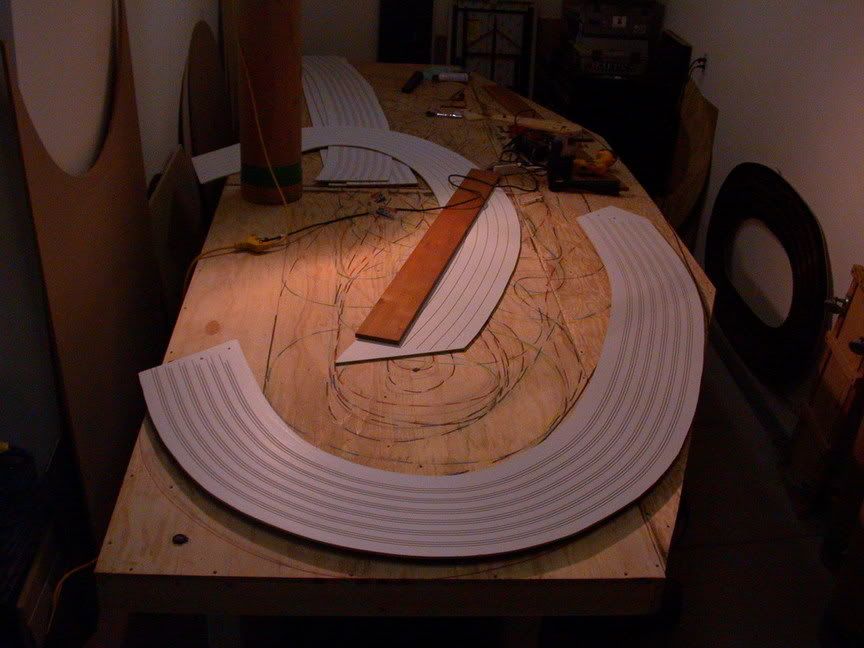 In the following picture you can see a small straight has been added to the turn. What you can also see are the straights that are attatched to the turn at the other end. There is about a foot difference.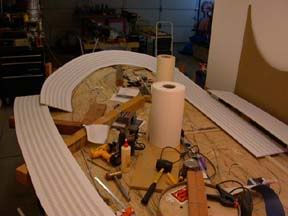 I readily admit the banking was just too steep for my idea of what I was trying to accomplish. No the boards did not break until I slaughtered them with the sabre saw. I will cover in the next segment a very easy way, without all the calculations, to get the EXACT banked turn you are after.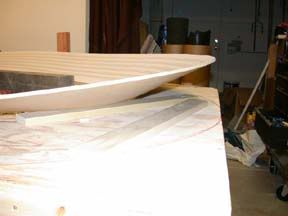 I proceeded to finish the track fighting back my dissatisfaction with three aspects of it. One I covered earlier, just a tad bigger than the table. Two, the banking was too steep. Three, I did not account for the wood sealer and expoxy under the rail.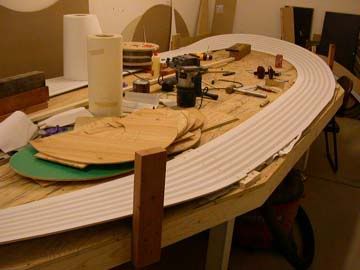 The track was a beautiful D-shaped oval. Six lanes of H.O. racing, NASCAR style. I should have sold it but I am not selling my rejects.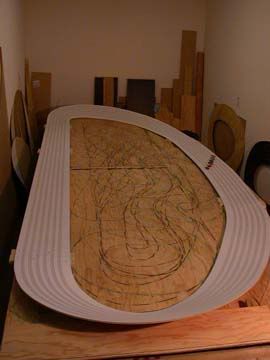 More to come.