Images of the D124 and D132 Limited Edition cars for 2015!
The 575 D124 Ferrari is a previous mold with this new striking Carrera decoration.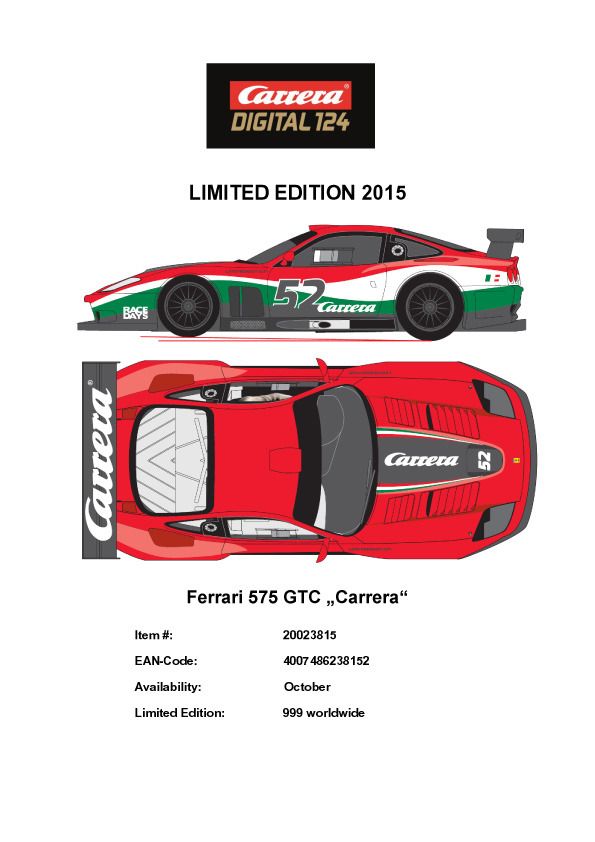 The Red Bull D132 Formula 1 car is a model of an actual car that Red Bull F1 used for testing this year for their new body in F1.
Arrival in October...