After I built my track using dead strips I bought a TrikTrax unit that toggles between counting and timing.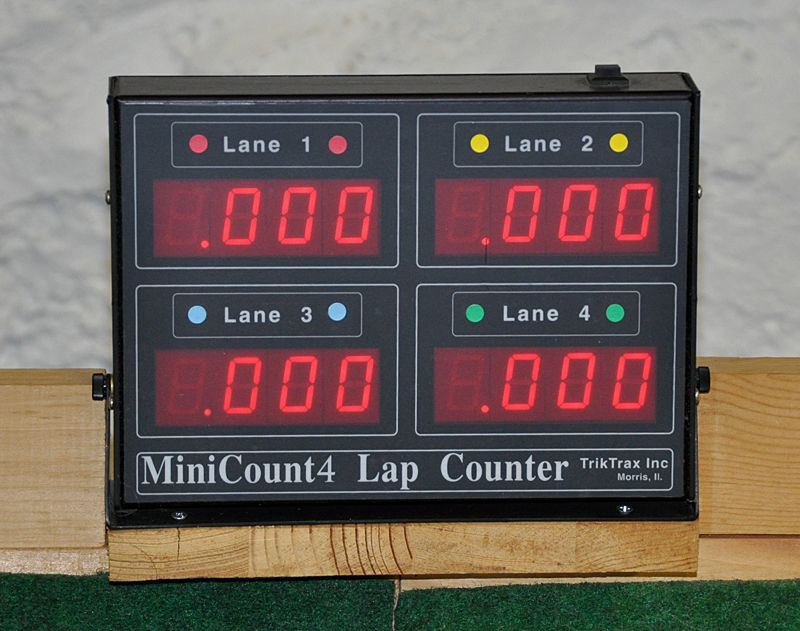 That unit has all of the necessary safeguards built in, so guard strips are not needed. I used the TrikTrax for a number of years for formal races along with a GrayLab timer. We were running with track calls and those had to be done by flipping a switch on the timer. Lane Rotations were managed using paper forms. Eventually I built a pause control system with a couple of boxes on extension cords and red and green power indicator lights.
https://drive.google.com/open?id=0Bz...I4OWU1MWZkMzI4
Now I have a laptop computer with Trackmate, but the TrickTrax system is still in place as a backup.
As I mentioned earlier I have no direct experience with an Arduino board, the schematics that I included in the article were found in several BB posts.
If you were to do formal races with lane rotations on your track a computer based system is really the way to go. The joy of Trackmate is that you hook it up and it works. One nice thing about computer based systems is that they save your best lap time. Obviously there are still plenty of people that want a freestanding system. There is not much out there with respect to that and sadly the TrikTrax has not been sold for a long time.
It would be great if you could get the bug out of your system. You could write an article on it, even if it is not perfect right now and issue an updated version if you find a fix. There have been ten revisions of my dead strip article.