Awhile back Marc Tyler of Immense Miniatures sent me an earlier prototype of his first Tazio Nuvolari figure. At last someone was addressing an issue had I complained mightily about. The terrible drivers in RTR slot cars. Not only did his drivers look like real people he went to the point of creating personalities. Nuvolari was the first such personality driver. His first offering was a tad large (Tazio was small but wirey). His second issue of "Il Maestro" is on the money! I confess I didn't have a car to put him in at the time besides, there were several projects in the way... and then where to put the man. George Turner came to the rescue.
This is a 1935 Alfa 8C GP car liveried as the 1936 Coppa Ciaon GP at Montenero which Nuvolari drove to the win. Turner's cars are superb... his driver figures, not so much. I feel pairing Immense Miniatures drivers with Turner's cars is a match made in heaven.
On to the specifics. I built a soldered brass "rattle pan" chassis using my last (sigh) BWA FF type motor mount. The wheels are a combination of my last pair of PST wheels (front) and PCS (rears from Pendles) 19" spoked wheels. The motor is a scalextric 20K slim can, the gears and axles are Slotit. The guide is Scale auto. I had Mike at MCW paints look up the proper Prewar Alfa color which he supplied in Alkyd lacquer which was sprayed over their red oxide primer. After the decals were applied, I clear coated with Duplicolor automotive enamel. Before you history wonks complain I know the car is a bit wide for scale accuracy, that said I wanted something that would be a bit more competitive... you see, I own no shelf queens.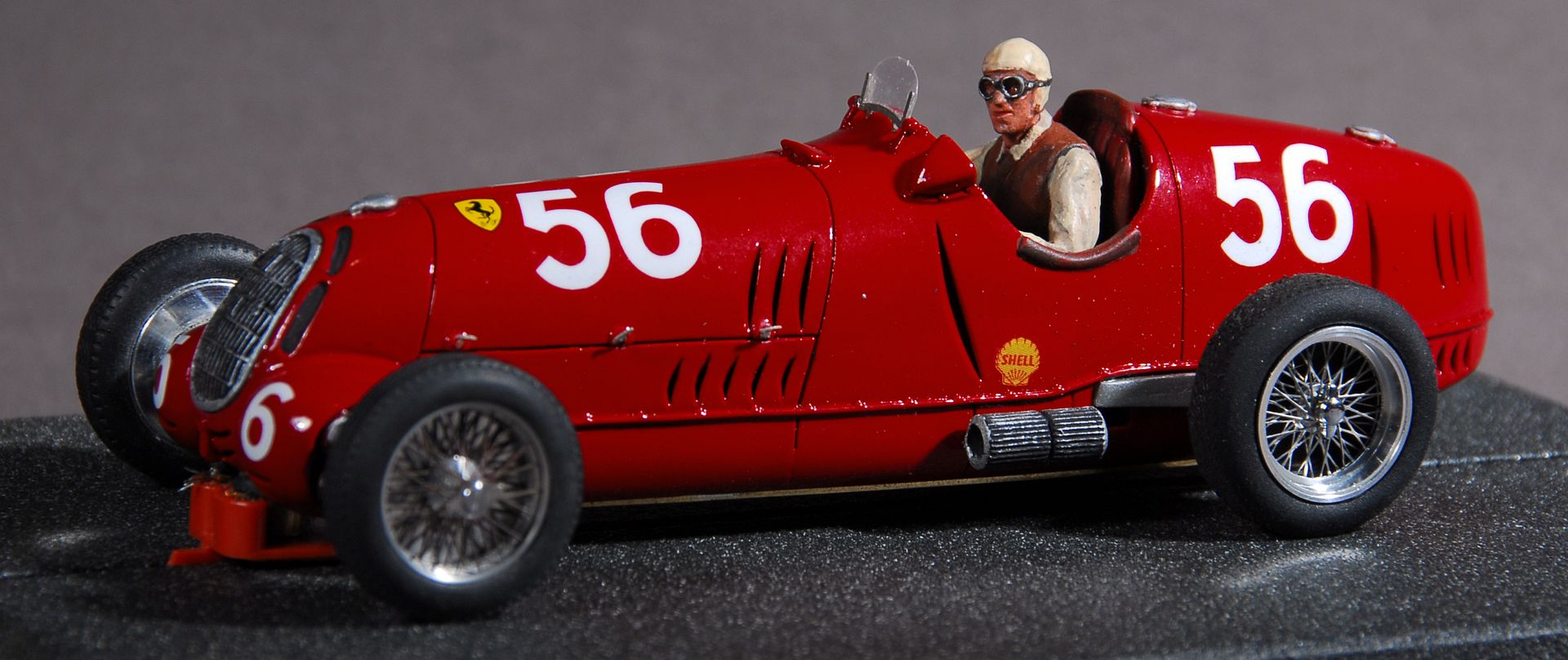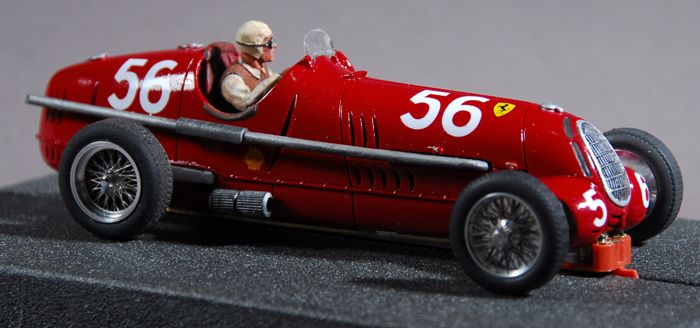 Here's the hardware for you builders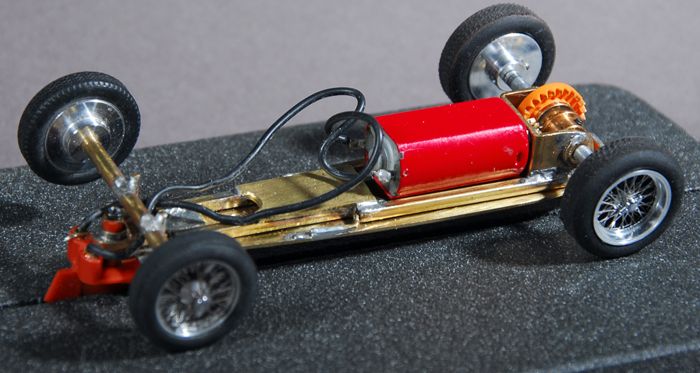 Greenman62