Thoughts on slot car driver figures...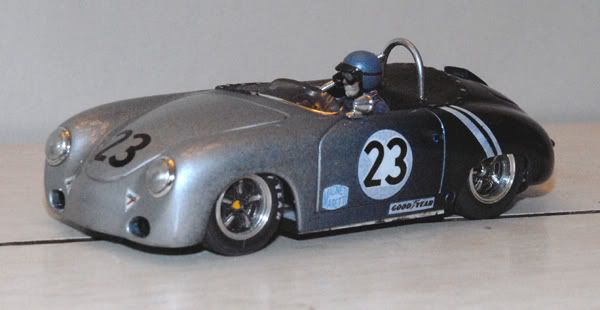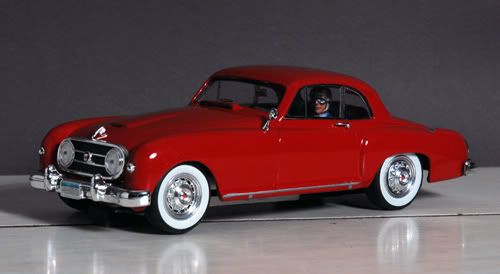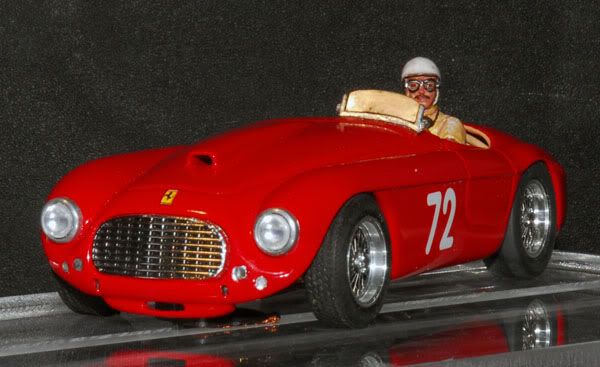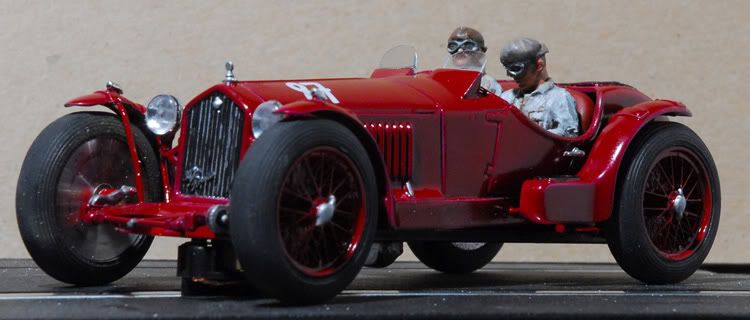 In the past I have used drivers from various sources, LeMans Miniatures has some pretty good resin driver figures, Proto supplied a driver's pack with a number of better figures. I've even modified Tamiya military and other styrene figures to look more lifelike. Thanks to Marc Tyler and Immense minatures, not only do we have really great driver figures, we have celebrities. You need Jim Clark for your Lotus? He's got Jimmy. Need Graham Hill, Jack Brabham or any of that era drivers of the era IM supplies them. I'm in to Pre WWII cars so I'm really glad Marc's first effort was my personal favorite, Tazio Nuvolari.
No matter the figure or the source, the key is animation. During a race a driver's head and arms are moving constantly. He's looking into the next turn, checking for the apex, looking at his mirrors and gauges. Also when going into a turn, his head, arms and hands move in coordination. Turning left? The driver looks left, his hands and arms turn the steering wheel left.
Greenman62