OK my latest under construction F-1 car, the unusual Offset Maserati that Stirling Moss drove at Monza in 1956.
Naturally Stirling won, beating out at least 5 buzzing Lancia Ferrari's in the process. (Sorry Enzo).
In the finnal stages of the race it seemed to have settled down, but with five laps to go Moss ran out of fuel. As he was coasting to a stop, his Maserati team mate Luigi Piotti slowed down and used his car to push Moss's 250F to the pits. Moss had lost the lead to Musso, but with three laps to go the Lancia-Ferrari driver suffered a broken steering arm as the car came off the final banking and he came to an unseemly stop opposite the pits. Moss was ahead again and he won the race by six seconds. But with Fangio in second place the World Championship went to the Argentine driver for the third consecutive year.
I seems as if Stirling was always running out of fuel at the end of races. Anyway, here's the work in progress:
This is huge, but the wheel base is that of a Lotus 25!
The body is one of Dave Jone's magnificent creations, shown below with several modifications, as is my modus operandi.
The numbers are not quite right, but since they were painted on in some kind of removable paint,
and each set of numbers was different.....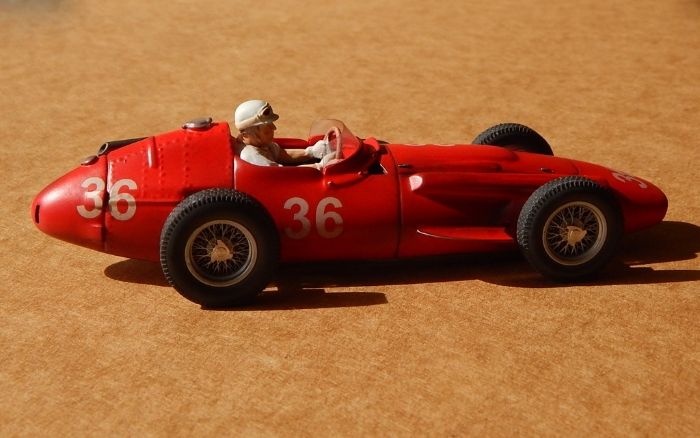 The other side, showing the twin pipes used during the race.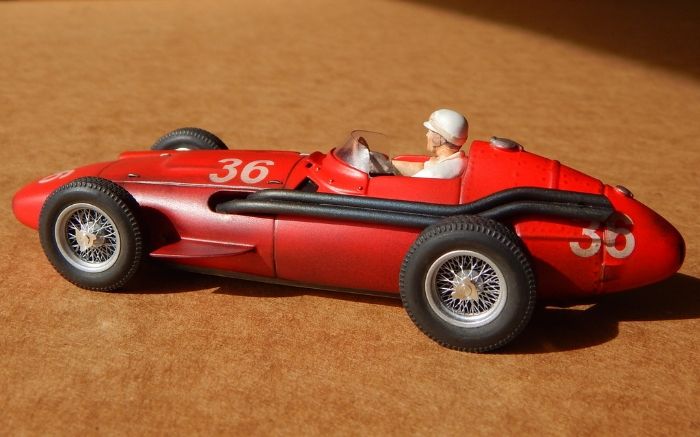 Yes it's splashed with dirty stuff, approximating the grime accumulated by the real thing by the end of a grueling race.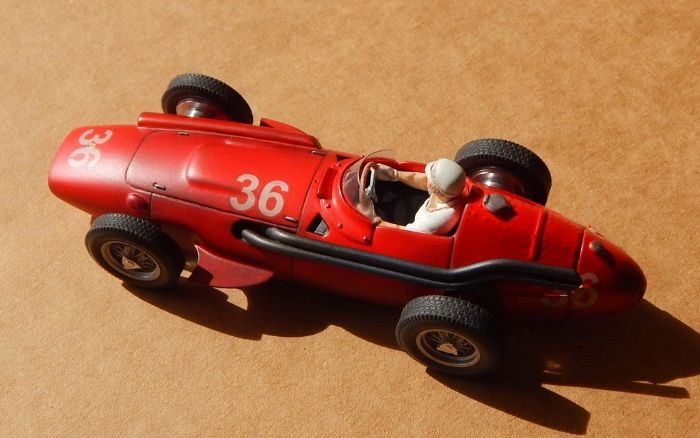 No overalls in those days, or fire suits, just a pair of cotton pants and a basic white T-shirt. (it was hot).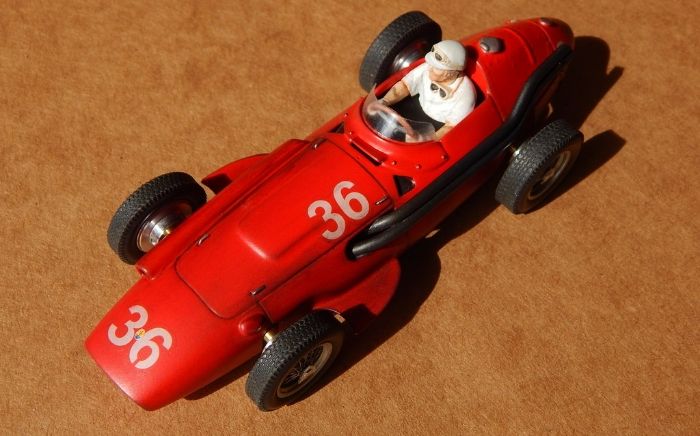 A very narrow track in those days, but a short wheel-base for such a large car, same as a lotus 25.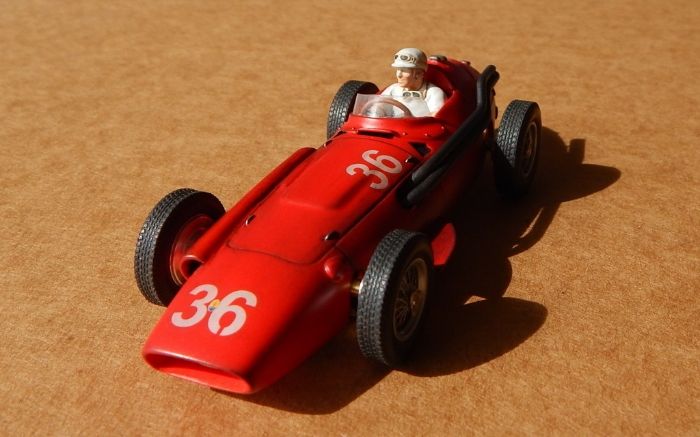 One final look showing Peter Seager Thomas's most excellent 16" wheels.