Hello Folks, My first "serious" 1/24 slotcar was a Cox Team Modified Cheetah, and I really thought it was the real deal, until I took it to the local commercial track........from that point I looked elsewhere in my quest for speed. I still love the Cox cars, and have always wanted to try and make one go!!!. The annual vintage slot car meet in Bordeaux France, has always been on my bucket list, so with the intent of making it there in the next year or two, I decided to get on with my Cox project.
For those that know the Cox chassis, there were a few things I needed to address 1/ Freeze the drop arm, 2/Build in some guide height adjustability, 3/ Lower the front end and still run Scale tires (a Bordeaux rule), and 4/ add some chassis pans (weight) low and wide. Additionally, I wanted to engineer a piece that would let me easily return the chassis to stock should the need arise.
So for those that know the chassis, you will appreciate the changes/mods made....for those not familiar with the Cox chassis, the pictures are still fun to look at
Cheers
Chris Walker
PS I did some local commercial track testing today, and the chassis has exceeded my expectations.
The first pic. is of the finished chassis.......it is the "Dino" Team Modified chassis, which used the FT16D motor, a much better race chassis than the 36D version. It is powered by a John Havlicek TTX150 motor,.....so it goes fast!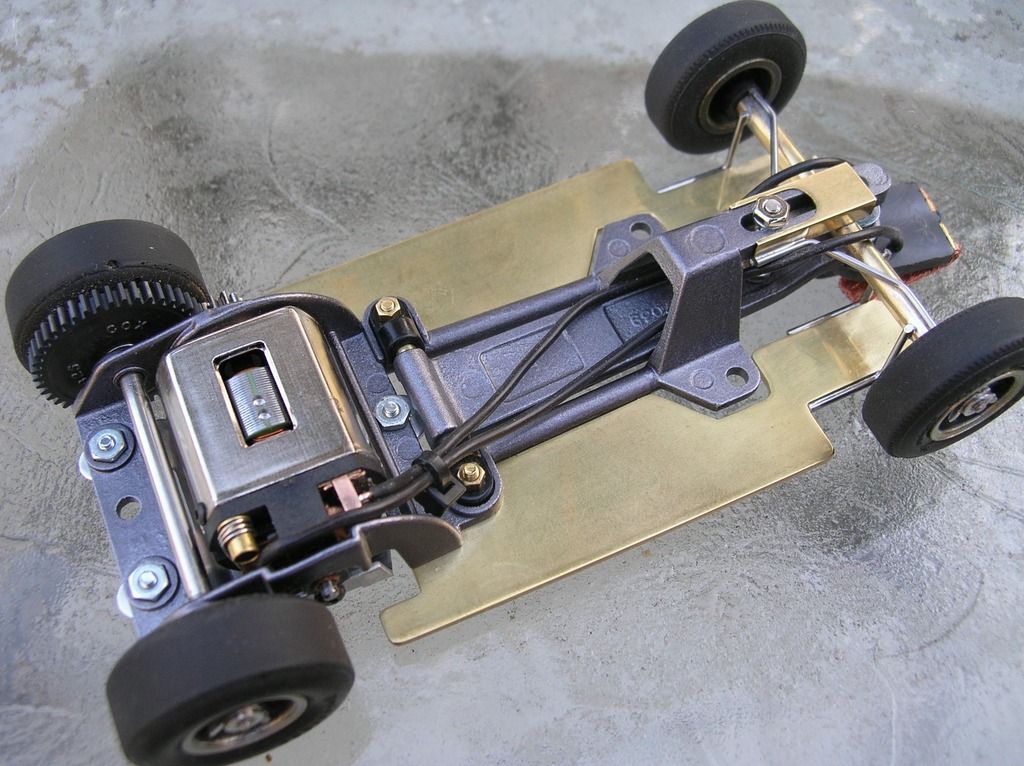 An underside view of the chassis pan assembly.....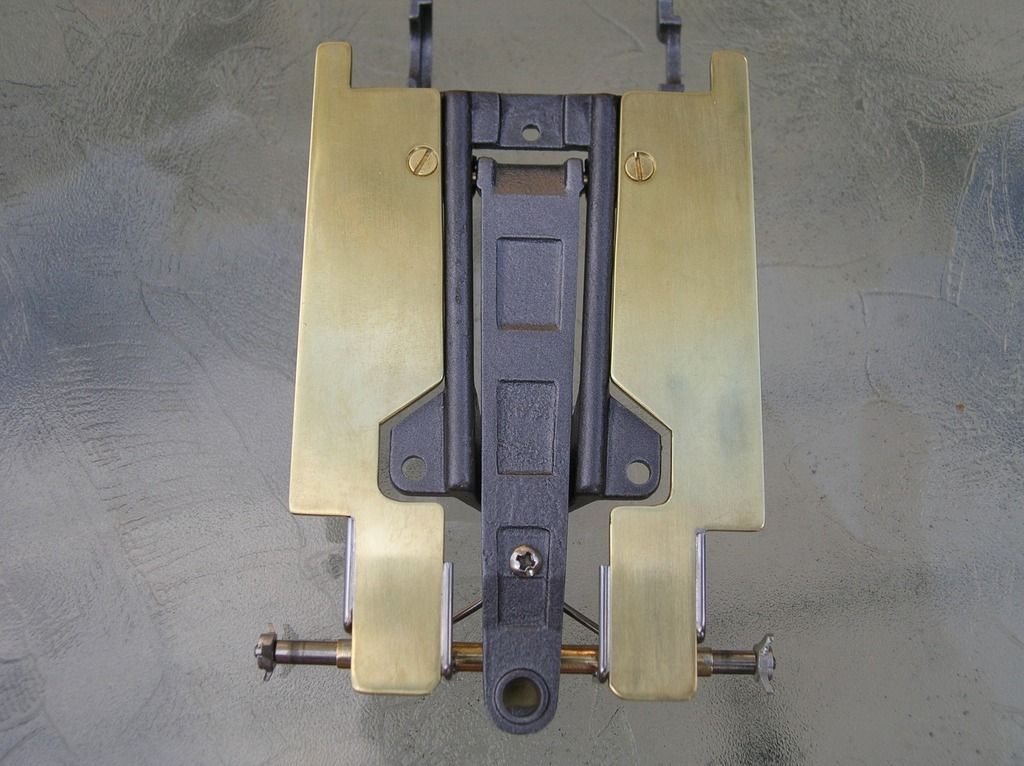 A pic. of the front end detail.......new front axle tube assembly, and detail on freezing the drop arm/adjusting the guide height.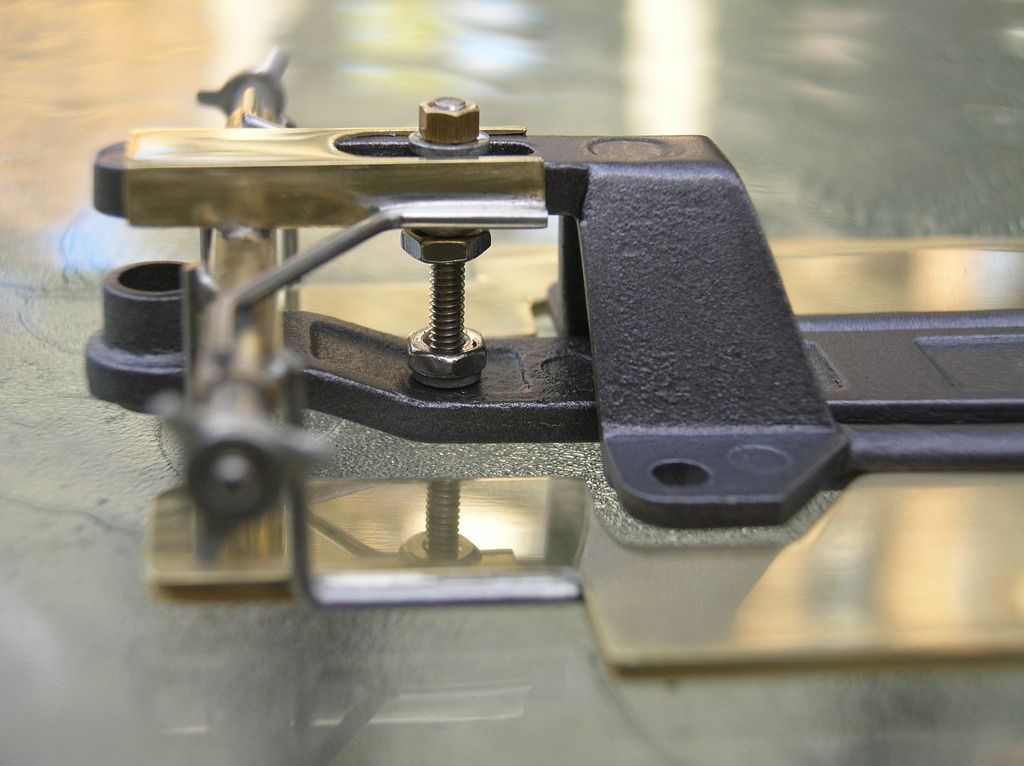 The complete pan/axle assembly....slips over the front of the stock chassis, and is secured by 3 machine screws, and no modifications/holes drilled in the stock chassis........priceless!!