While reading Bill's Model Murdering he made mention of my Cobramite restoration project, so I thought I would share it here.
I received a bare Cobramite Chassis from a fellow Brass builder, and I needed to recreate the plastic pieces. So I took some liberties and did a redesign as well as worked on the fitment of the components. Here is a pictorial of the build:
Here are the original parts: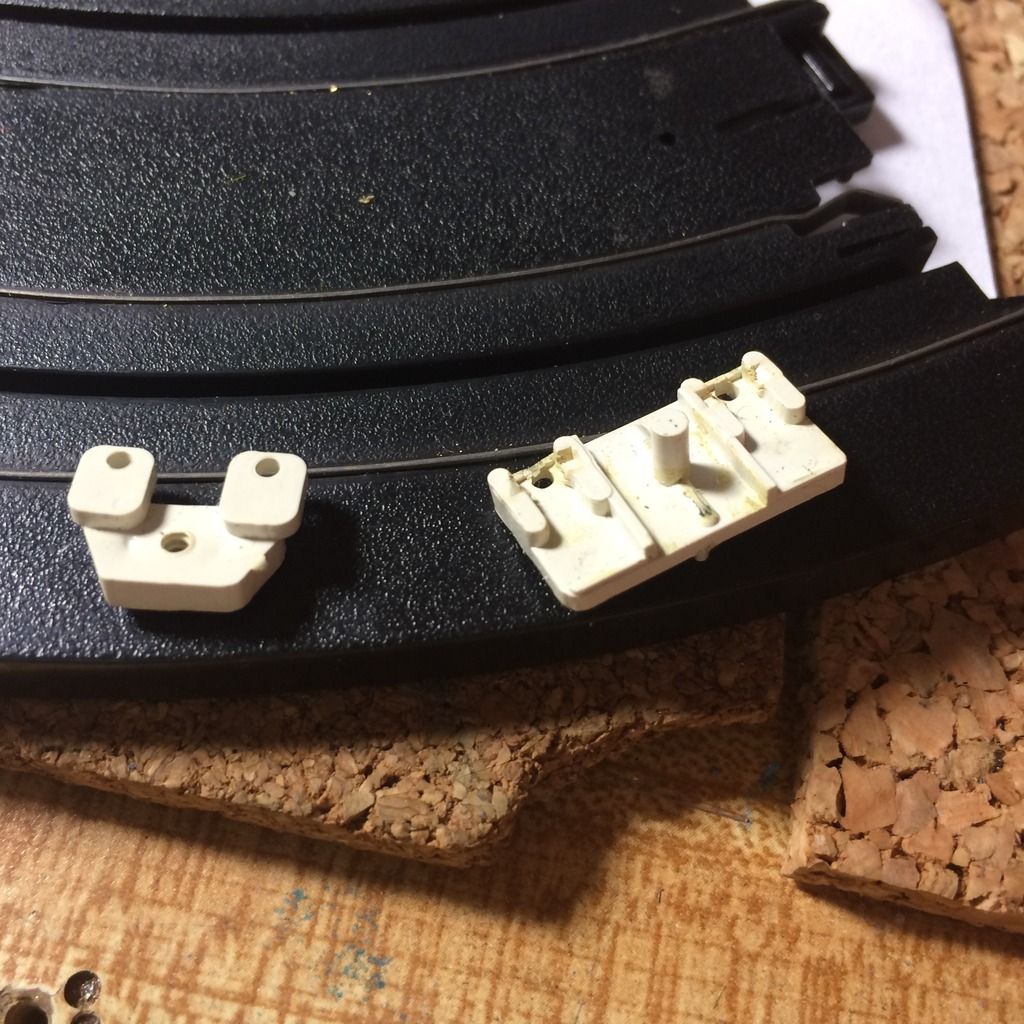 Here is my take:
Side by side:
Finished build top:
Finished build bottom:
The hubs, axles, and wipers were also parts that were machined for this project. I ended up doing three builds altogether. The wipers are held in place by a snap feature of the top block. The wipers themselves are stamped out of a sheet of bronze. They are modeled after the Tyco Pro wiper.
Thanks for looking,
Chappy