results : Nov 28th - Short Track / Street
Short Track : Chevy / Dodge / Buick
Peter Czerwony
Chuck Ingram
Joe Guts
Peter submitted an excellent display of driving skills to put himself on the top of the podium followed by the always competitive Dodge driven by Chuck. Third was the blood-thirsty Joe Guts, always a factor in every race he enters.
Street : Ferrari / Jaguar / Volkswagen ???
Jim Toye
Victor Czerwony
Chuck Ingram
This was the final Street race featuring the Imports in this class and they all went out in style ! Jim's Ferrari proved to be un-stoppable pulling off a hat-trick, #1. Most Laps , 232.0 #2. 59.0 laps in a heat #3. Quickest lap, 2.840 seconds . ( Tip of the day, change your braids !!! ) Victor's Jaguar made it's final trip to the podium in second with the crowd favorite Chuck Ingram "LOve Bug" rounding out the field in third. Chuck's scratch-built V.W. stunned the crowd with it's Porsche-like performance.
The next Street Class event will feature American Muscle, 1974 and older as requested by club owner Brant Snow.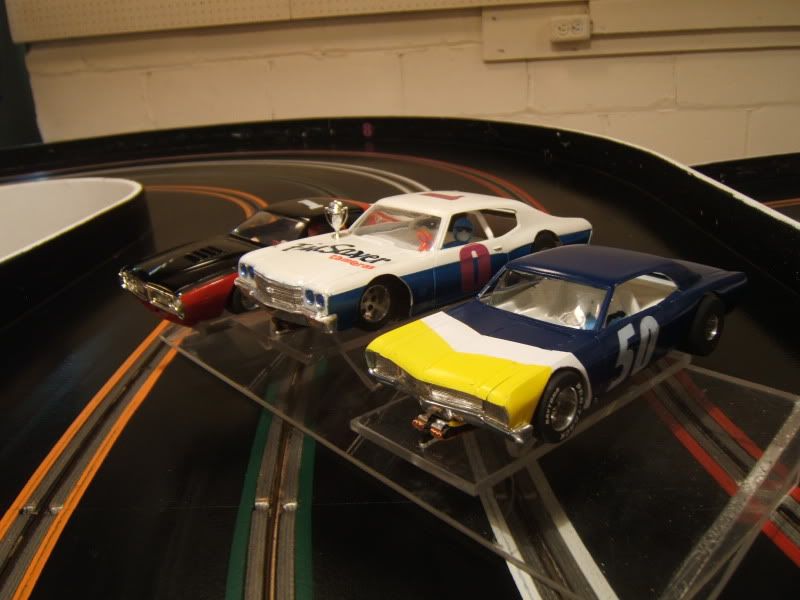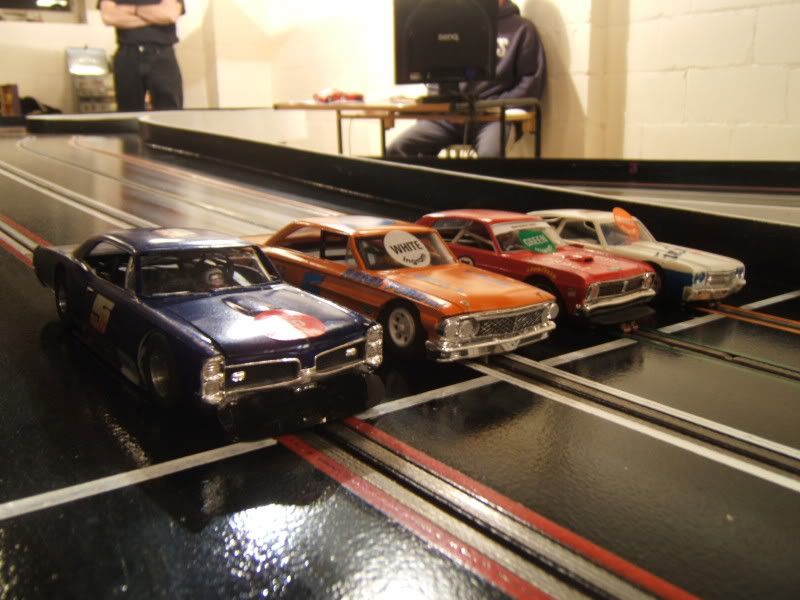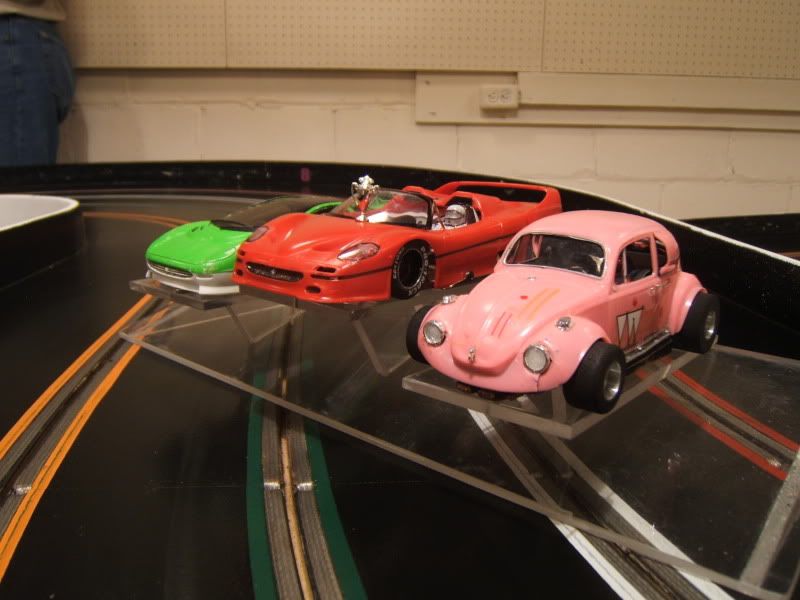 - next event, December 19th, Sports / Nascar classes