Preliminary driver draw based on the updated 5 race rolling IOE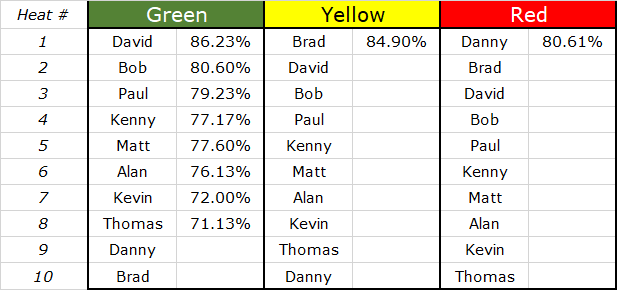 Race Classes will be:
1. Fly Trucks
2. Fly Classics
3. F1
4. TSN Classics
5. Host Class
Have fun boys, AA-Ron and I look forward to seeing if anyone can stop the Shadow Juggernaut on hometurf, no pressure Shadow-man!