Time to get this party started...the cars arrived today in good shape. I've unpacked them and given them a good visual check and they all are in good shape. A few with some cosmetic issues (mirrors, taillights, antennas, etc.) but nothing of significance.
For those first timers to the Shootout and are not familiar with The RASS, here's some pics: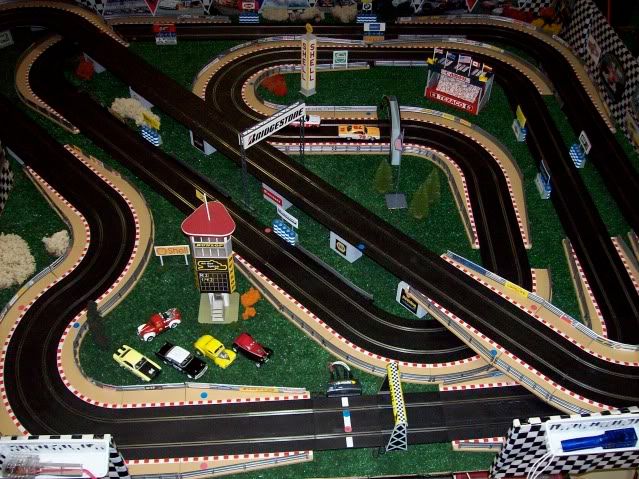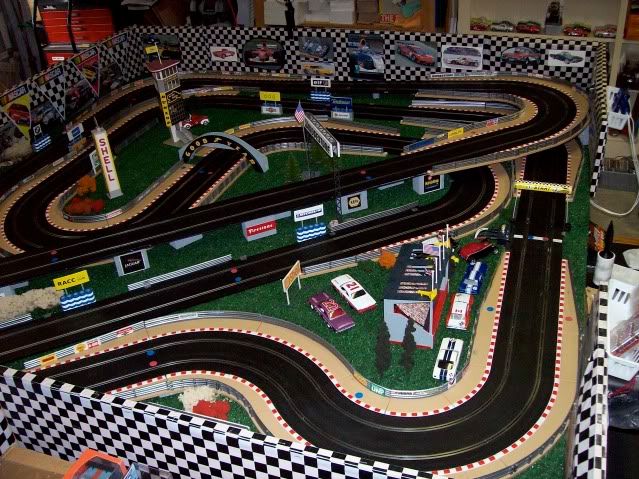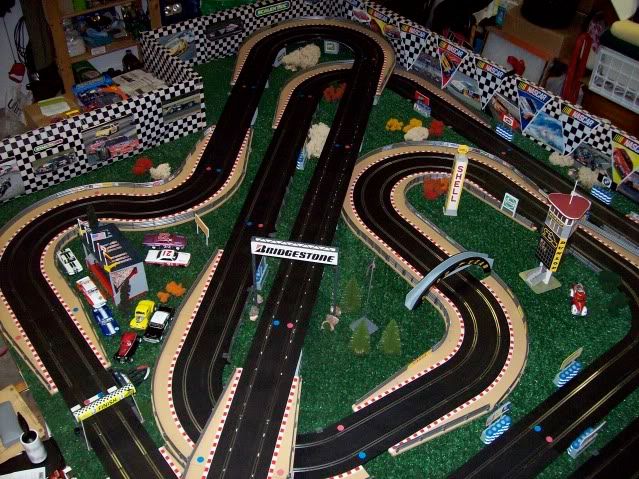 It's 64.5 feet of Scaley Sport track with a DS200 timer/lap counter and Professor Motor controllers. It's a road course type track with the longest straight about 9 ft long.
Cars that do well on this track need to be well balanced in order to recover quickly from the many turns and have quick acceleration to minimize lap times. I'll be very interested to see how the many teal motors do on this track.
The track has been cleaned and "rubbered-in" by a bazillion laps with a F2 shod Slotit Porsche. I'll start the race preliminaries tomorrow...good luck to all!!