Hi All, I've already read thru the many threads here at SCI covering track wiring and power taps.
http://slotcarillustrated.com/portal...light=zippydog
I'm a "newbie" and would like you guys to "sign-off" on my plans to provide track power to "Project Talladega" (see my thread in the Carrera section).
I have a Pyramid PS26KX 22 amp power supply, 250 feet of 4 conductor 16 guage stranded wire and four heavy duty 8 lug terminal blocks from Slot Car Corner.
http://www.slotcarcorner.com/product...nal-Block.html
Here's the game plan...
1. Cut the wire that connects the Carrera supplied power supply to the BB. Plug the connector end (of the wire I just cut) into the BB as usual but the "cut" end will now go to the Pyramid output instead of the factory wall transformer. I plan on inserting an "in-line" fuse on the positive lead of 7 amps. I remember reading here with six cars you may approach a 6 amp current draw...Yes/No?
2. Go underneath the main piece of power track and connect four wires. Each wire will be run to one side (jumpered together) of an 8 lug terminal block. From those four terminal blocks I will connect eight 4 wire "trunk-cables" that will feed current to different sections of my 186 foot layout.
3. I may (if you think I should) insert another "in-line" fuse on the power side of each lane between the terminal block and the underside of the power track. Lets say 3 amp each lane. Yes/No?
4. Each of the eight "trunk cables" will be run out to different sections of the layout. I will "splice" the end of each "trunk cable" with two more 4 conductor 16 guage wires and use these to "branch-out" 12 feet in either direction thereby giving me a total of 24 power taps.
5. I will strip each end of the 16 guage wire (that is color coded for proper connection points) about 2 inches, fold it over and tuck it into the underside of the Carrera tracks. Then duck tape the area for a secure fit.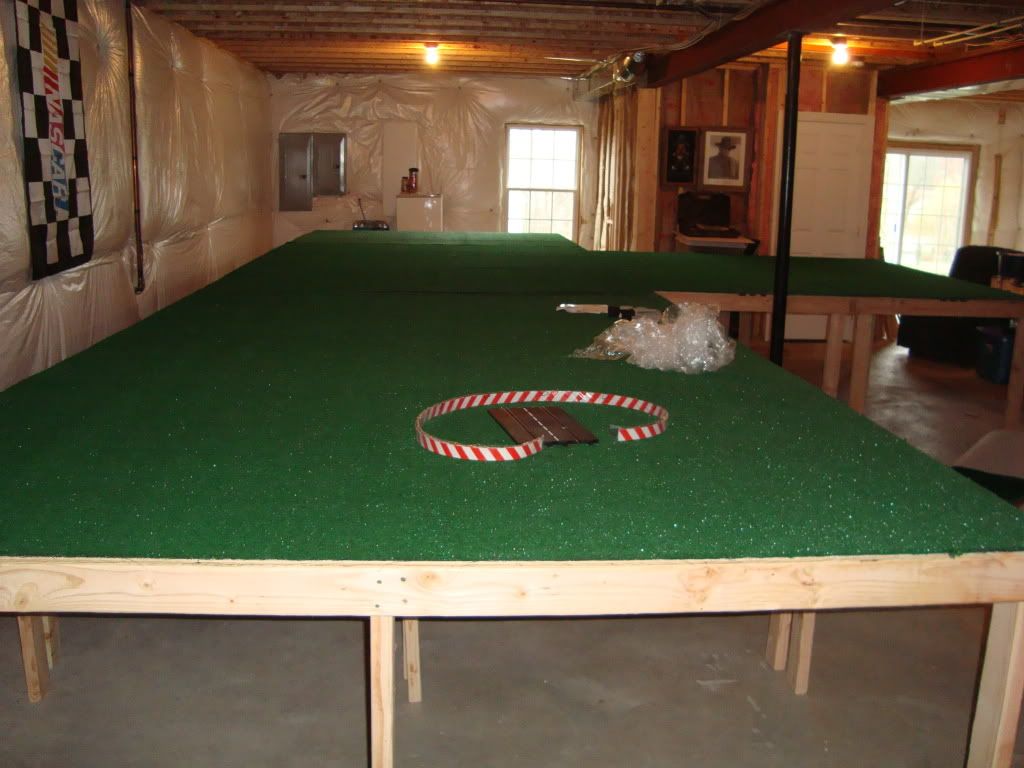 If you guys would please let me know what changes or additions I need to make to these wiring plans before I goof up I would really appreciate it. Thanks for any input.