Commercial Track opened up in the Burlington Center Mall
The mall is under new ownership and new improvements coming soon
TNT Slotcar Racing is located in Suite 261 (upper level across from food court)
Route 541 (Burlington - Mount Holly Rd) between I-295 exit 47a and Turnpike Exit 5.
Hours of Operation
Mo,Thu 3p - 8p
Fri 3p - 9p
Sat 10a - 9p (standard Mall hrs)
Sun 12p - 6p (standard Mall hrs)
www.tntrental.com/slotcarparty.html
856-727-9248
x802
We stock Scalextric, Slot -it, Ninco (More brands soon)
Tracks:
Primary Track: "The big Six" is a 105' per lane All Ninco setup (6 lanes) . We use DS Timing and have Professor motor PS's with variable voltage per lane pair. Staff Marshals track for paid racing.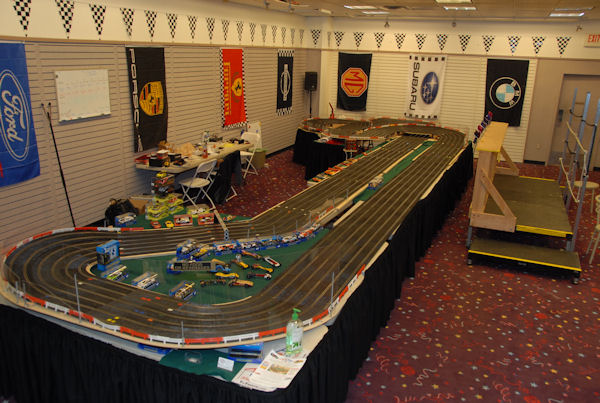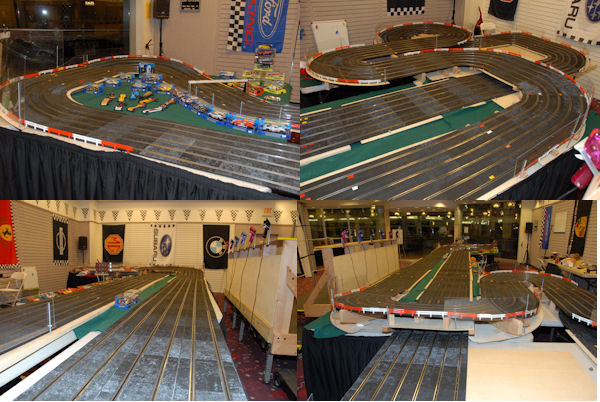 Secondary Track: "The Dueler" is a 2 lane (currently Digital) that is meant to show off all the possible Ninco elements. The track is 95' long and has all the elements Ninco can offer... Snow track with a chicane, Dirt track, Double cross, standard asphalt for 80% of the surface. Track is powered and connected to all stock Ninco components.
Photos coming soon...