A new Canada Proxy Series is about to begin, using Canada's own MR Slotcar.ca McLarens. As mine is about to wend its way east, I thought I should add a picture of my entry to this year's proxy.
Since it was red to begin with, and since I really am poor at painting, I decided to only paint what little I needed to get the effect. Of course I had to hand paint it so don't inspect it up too close.
I am a proud Canadian and so my livery represents Canada. It is also a shout of congratulations to Justin Trudeau for winning the recent Federal Election.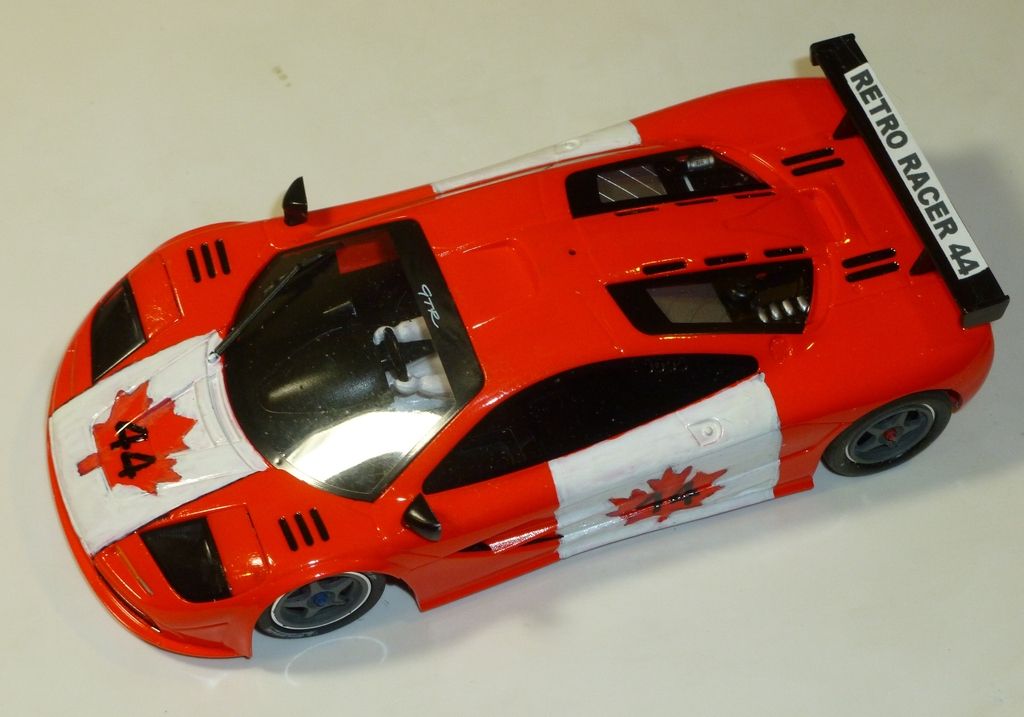 Cheers,
Keith