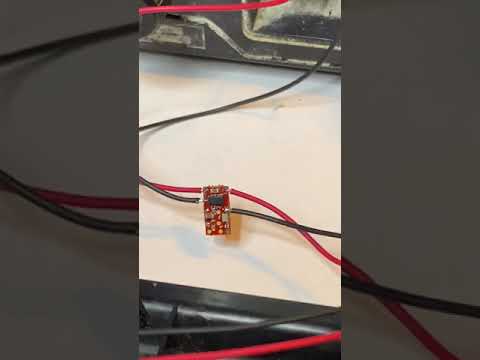 Hi Guys,
Recently we did an exercise on pushing the limits on size for a 3A wireless digital decoder running on DC.
Up until recently the smallest decoder made was the Scalextric F1 chip at 330 sq.mm
We have produced a working and completed product 9.4x5.0 x1.7.
Or 3/8"x13/64"x1/16"
Total area 47 sq mm or 1/7th of the Scalextric F1 chip which is non wireless.
Volume is just 79.9sq.mm
Chip features Bluetooth and Wireless RF capabilities.
App connect
Wireless updates
Anti Collision
Telemetry
255 throttle steps
255 brake steps