The Tatra 603 is an incredible car to Western eyes; an aircooled V8 in the rear, seating for 6 inside and styling that Flash Gordon would be proud of. Yet to those who know about Tatra's history it's a logical development of their large cars and follows neatly from the T77 and T87 before it.
While the Tatra 603 was used as a government car behind the iron curtain, it was also entered in rallies across Europe so you can paint your chase-car as a rally car instead of plain, sinister black.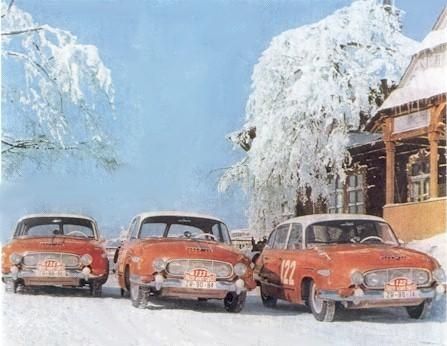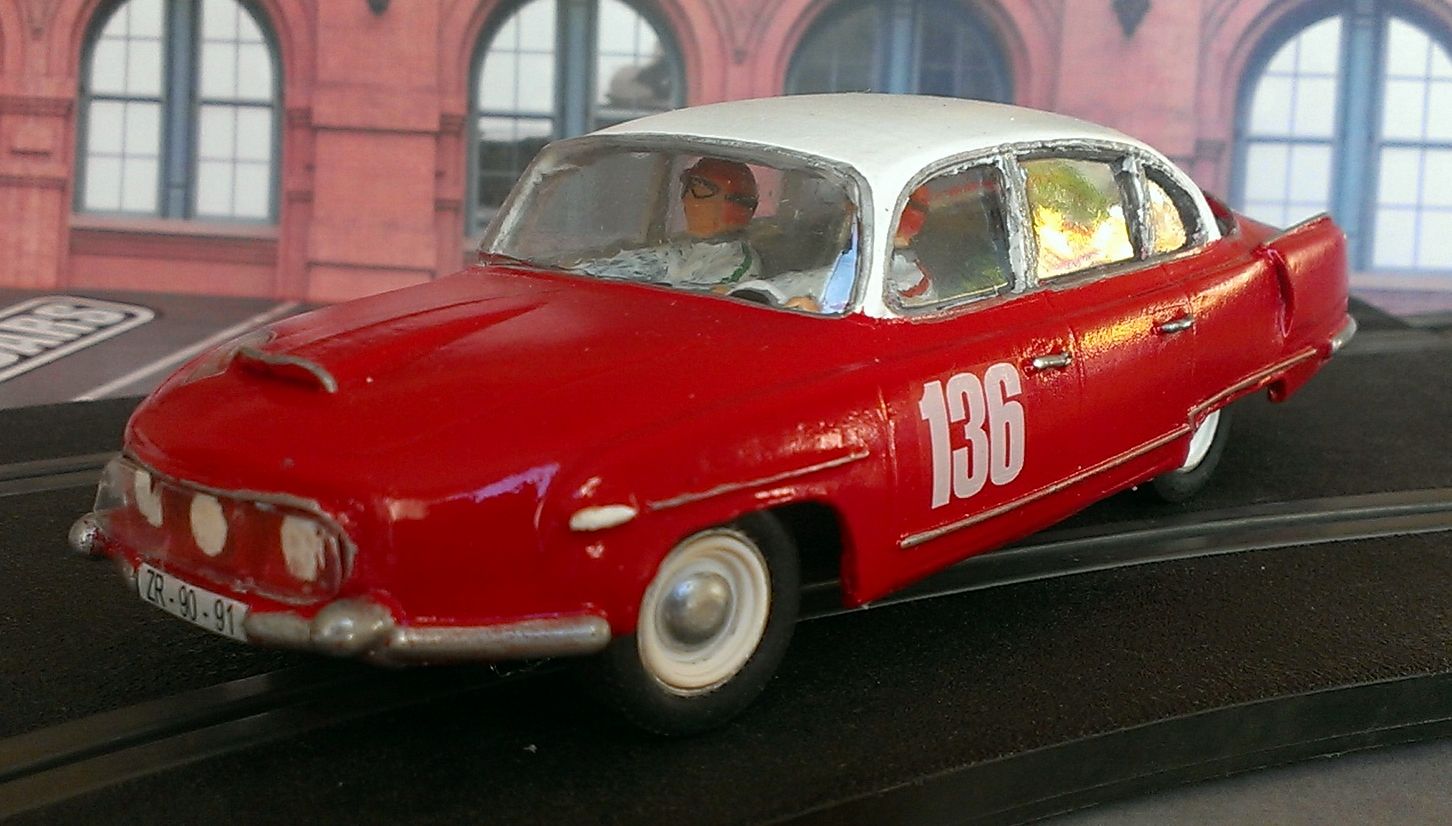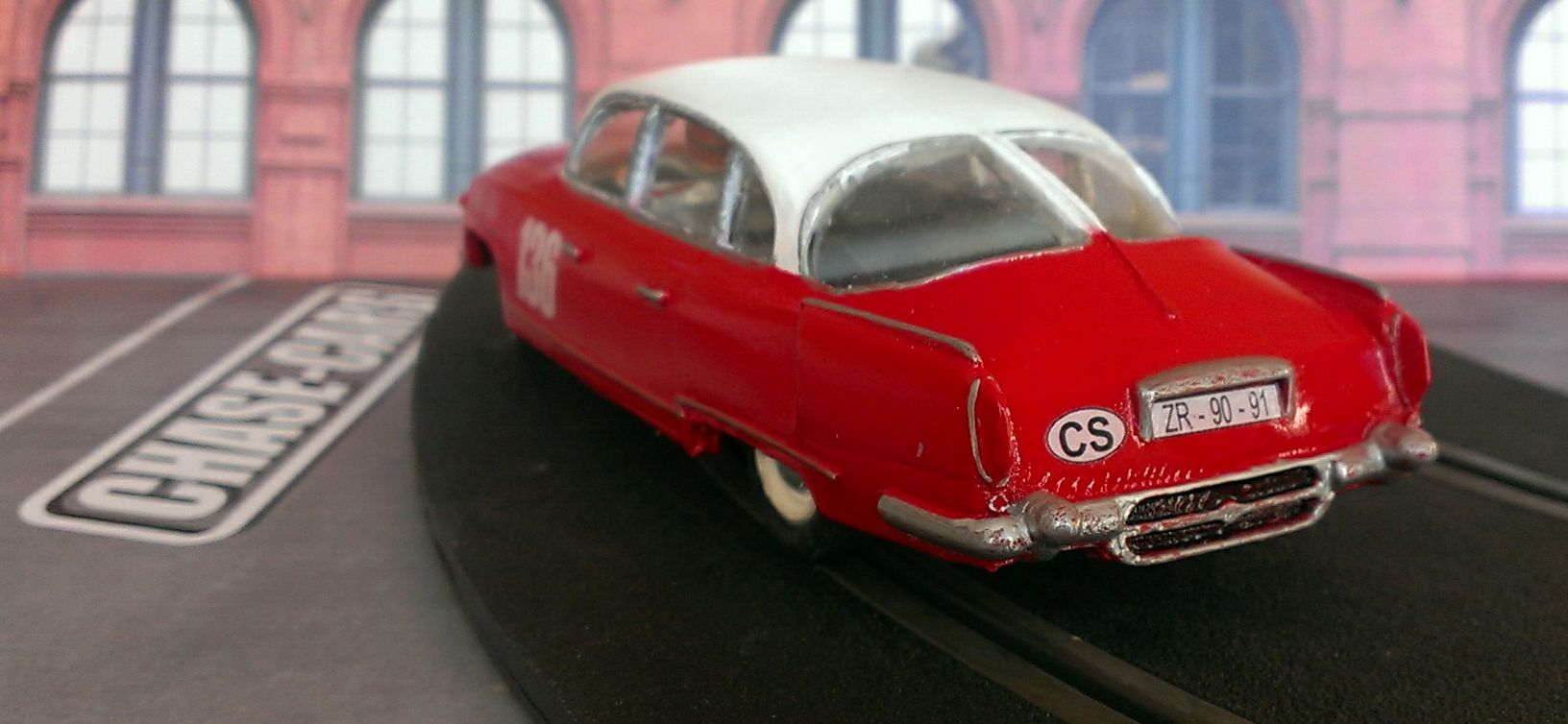 With the resin bodyshell kit including vacform windows, interior and rally decals, you can build your own Tatra and put it onto an existing slot car chassis. Or if you would like to go to the next level of realism you can fit one of the chase-cars chassis which allows the front wheels to steer and the whole car to lean through the corners.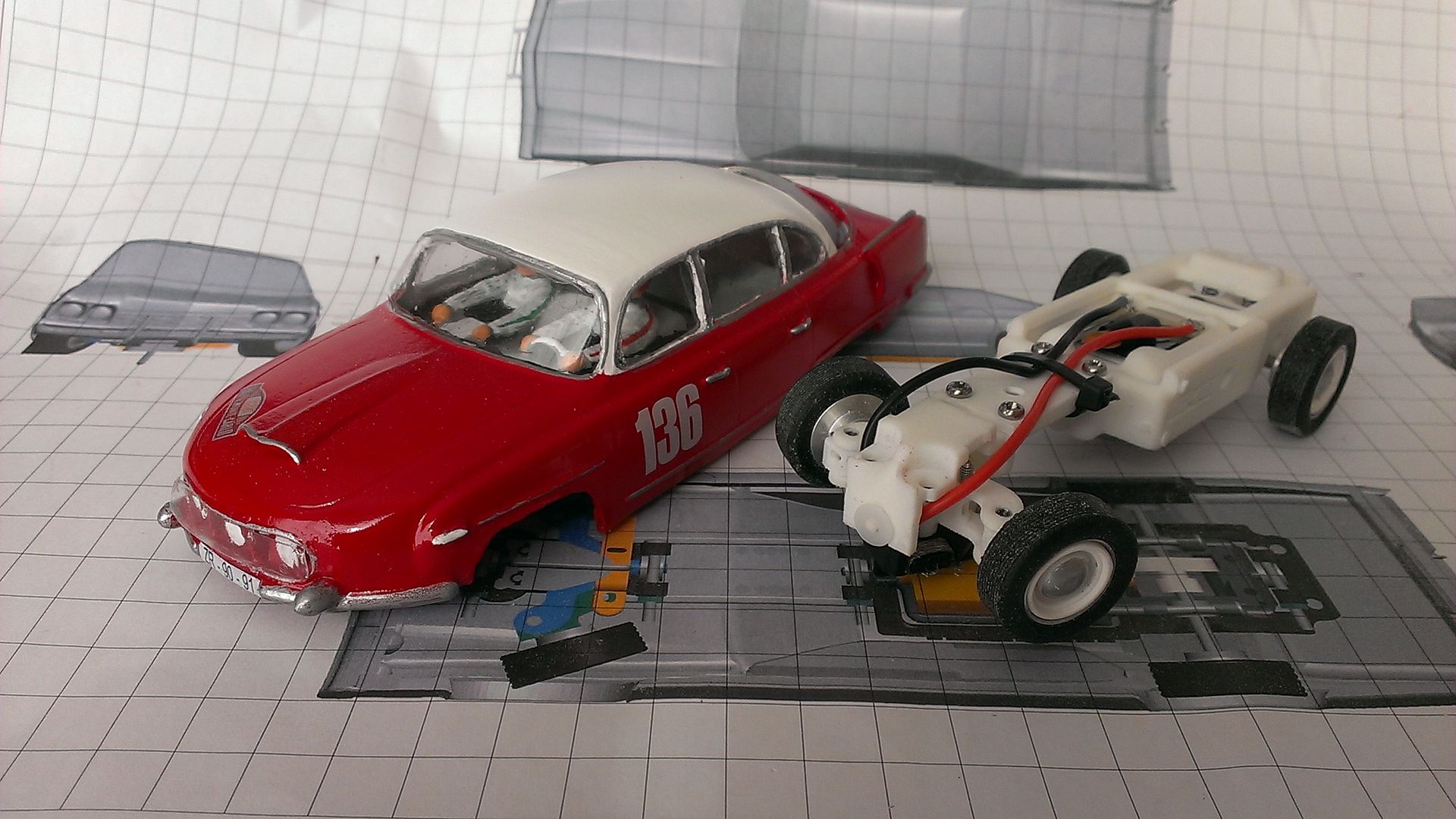 And for a quick look at how it works with the Tatra, look at these two:
[YOUTUBE]http://www.youtube.com/watch?v=FjPgHMhch44[/YOUTUBE]
[YOUTUBE]http://www.youtube.com/watch?v=6WDdImNOw5w[/YOUTUBE]

And if you want a running mate for your Tatra, coming soon from chase-cars....