The most successful movie of 1969, the stunt drivers were the same team that did Bullitt and the racing cars in the background were spectacular. Millions of people took Herbie to their heart but what if you want a slot car version?
The only place to get a true 1963 VW Bug ragtop is chase-cars, it also comes with a great set of graphics which are accurate to the 1969 film.
The bodyshell is resin cast in one piece
Once you've applied the Volkswagen L87 pearl white and fitted the graphics it already looks right
Fit a chase-cars narrow chassis and hit the track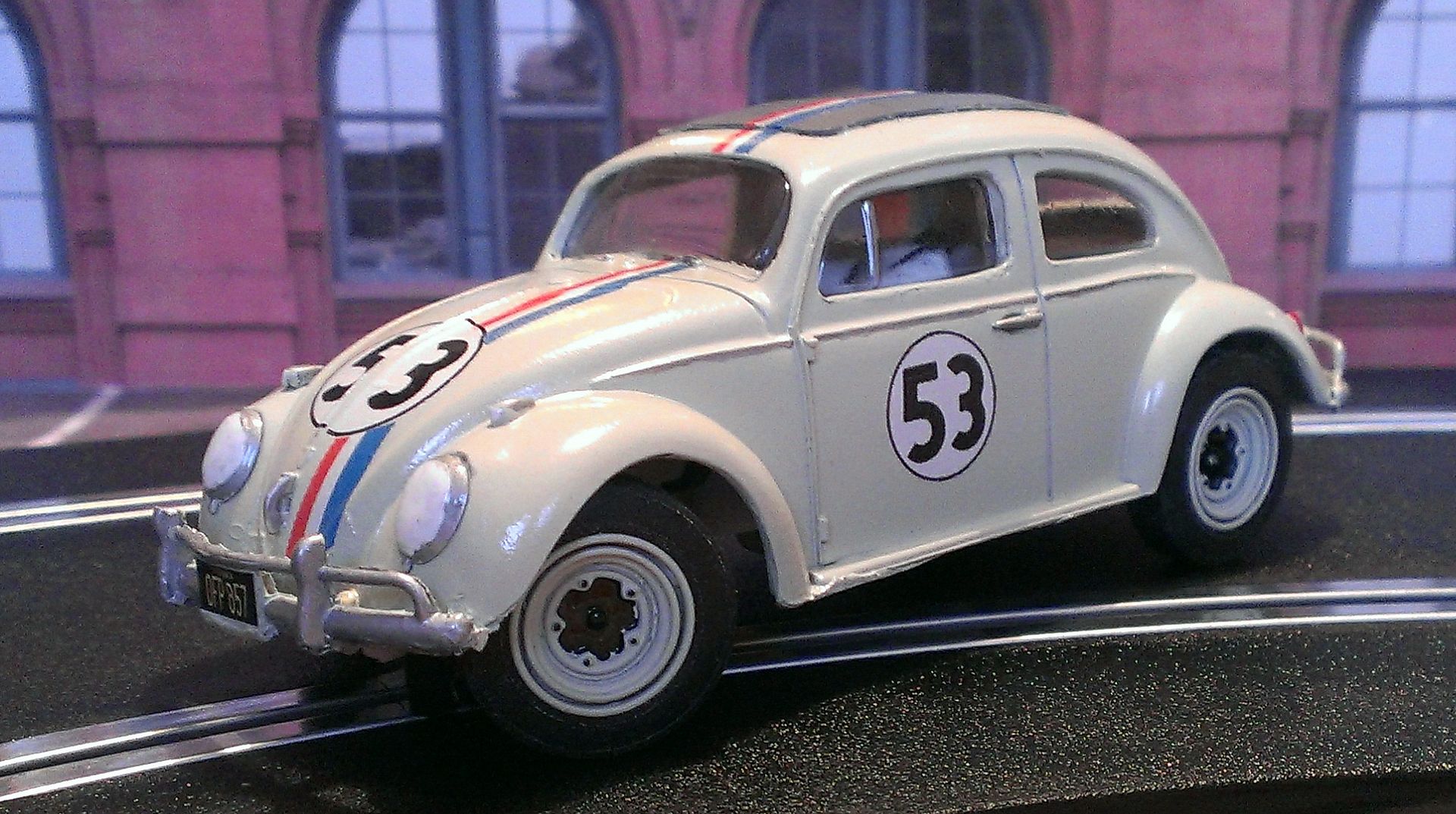 But you'll need someone to race against, and what better villain than Peter Thorndyke? The Intermeccanica Apollo hasn't been made as a slot car before, here's your only chance to get one in 1:32 scale
Once again the resin bodyshell is molded in one piece for toughness and it includes the graphics you need too.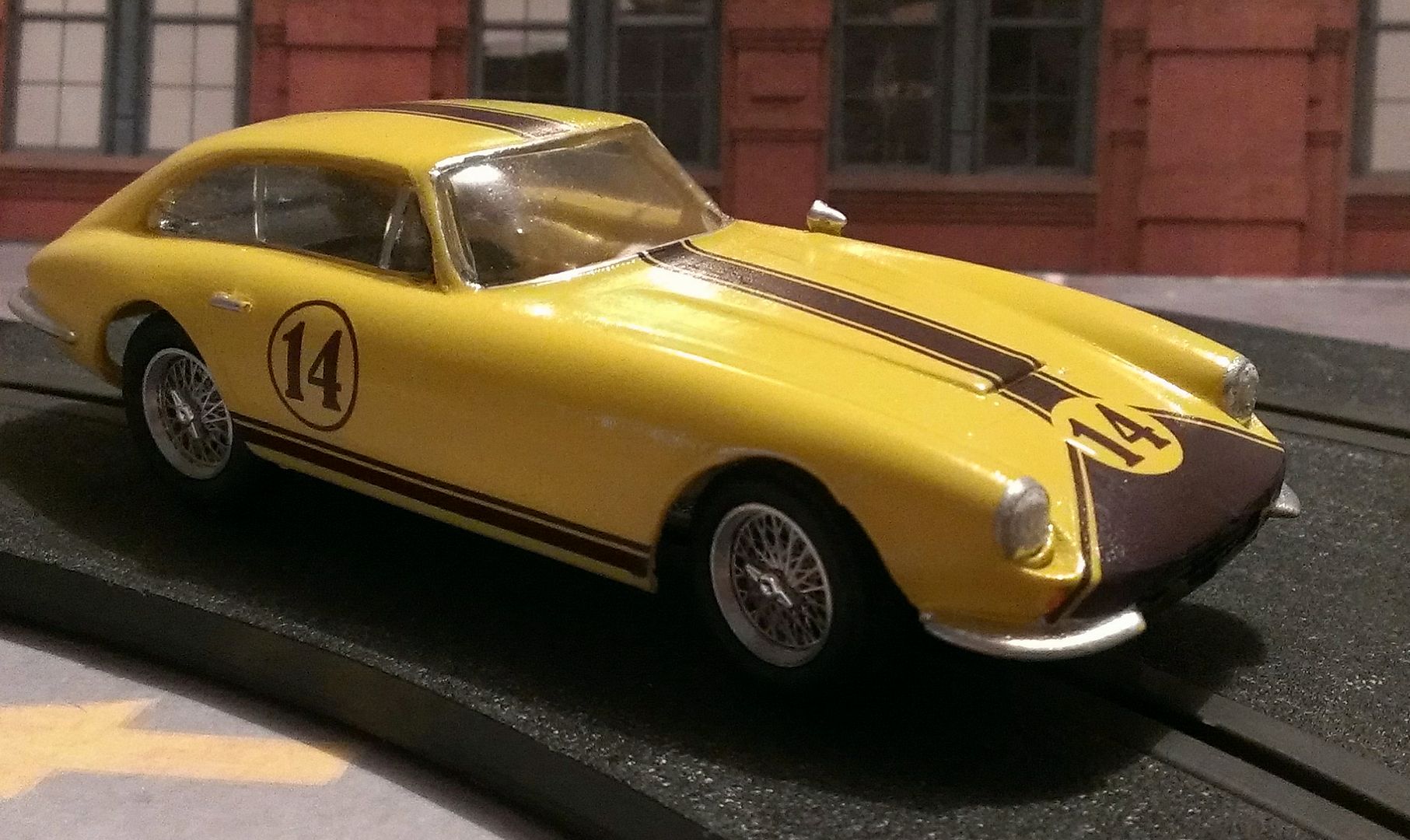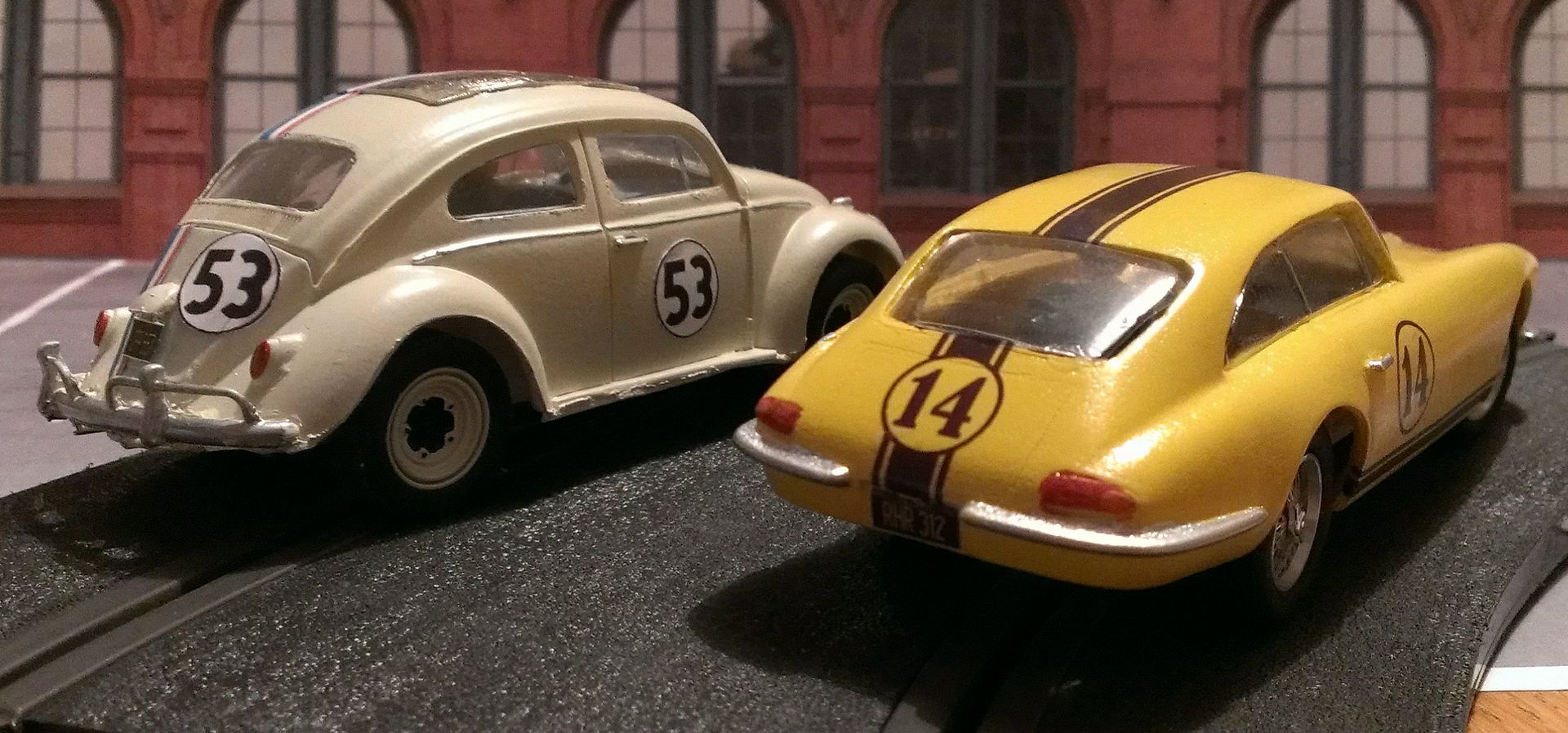 Don't forget to turn up the sound for the Youtube video
[YOUTUBE]IvRXH1F4dSw[/YOUTUBE]