The 1st 100% Plug & Play USB Solution Is In Town
A True "Turn Key" / "Plug & Play" Syste
m

This Post Brought to you by
Race Coordinator
and
Viasue 6-8-14
Collectively
RC
&
VIASUE
have been involved in the slot community, providing our communities racing solutions totaling over 25yrs !!
Why would Race Coordinator & Viasue Join Forces to provide what the slot community needs and or out right wants or even demands?
Could it be, together, they have ready for todays race track owners the best racing software & hardware solutions possible?
Perhaps they will be bringing track owners the best, most reliable, robust & bankable race hardware & race software configuration possible?
You can bet they plan to bring track owners the most accurate and 100% Plug&Play slot car racing solution available?
Together Viasue & Race Coordinator talent and skill sets are bringing the slot community Ready To Go Right Out Of The Box Race Solutions.
Built using the most advanced and flexible race hardware and race software platforms available for todays fast changing race community.
Very likely the one & only or last racing solution you will ever need.
In all ways: Truely a "Turn Key Solution" and Generational in longevity of the hardware and software!
Our core system of race hardware and race software is 100% upgradeable as needs and or desires dictate with incredible accuracy and ease.
All Of The Best Packed Into a 100% PLUG & PLAY 4 lane USB SOLUTION.
A plug in USB Solution that auto installs, auto configures the software, auto configures the hardware & automaticly configures settings for your very first race!!
All Plug & Play hardware and software require a small learning curve.
The learning curve for ours combined system is very short but all great systems do require some user trial and error interaction.
Fully supported directly by the developers ...no first level or third level tech help, you get answers directly from the developers!!
We built it !
We know it the best!
Only we can support you like no others!
Quick and efficient One on One Email Support, forum support, CD and Software help files, user friendly web sites!
Way more support options and info than you will ever need!
IF you don't like asking or answering questions or truly don't like reading help menus.....
RC has The Easiest, The Best & The Most Informative Online Help Video's
!
We know you will wonder and regret just how much fun and competition you missed, without, owning our user friendly Plug&Play USB Solution :>(
What ever you do Please do not miss out on our special HO 4 lane Plastic track Pre Roll Out Offer
Contact us today to place your 4 lane pre roll out order and be the first to get the best of the best of what we now offer!
100%
Race Coordinator
&
VIASUE
money back guarantee...
ALL YOU NEED for our 4 lane Plug & Play USB Solution is a PC running Windows XP sp3 or newer Windows with a standard USB Port !!
Please contact us for any and all questions including pre roll out quotes and purchases VIA >>
contact@racecoordinator.net
&
viasue@wildblue.net
Thank You From
VIASUE
&
RC
Inquiries For Custom Designed Racing Solutions and Custom Builds Welcome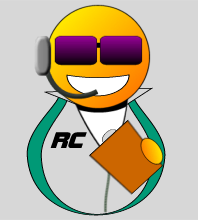 THIS POST WAS CREATED AND POSTED BY VIASUE VIA A COORDINATED EFFORT BY RACE COORDINATOR & VIASUE THANKS TO SCI :>)