Fellow slotists-
I have this track, for FREE!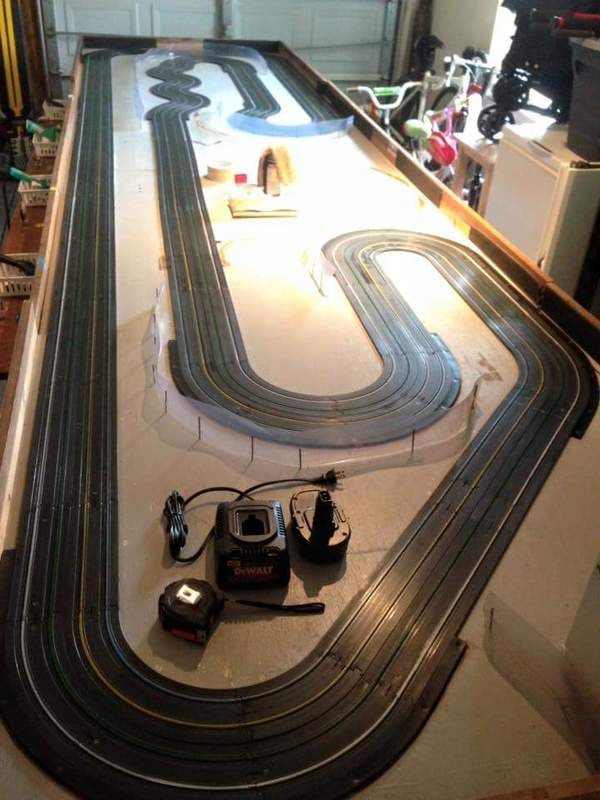 It was given to me, by a local club member, and within the year and a half I've had it, I have no time, nor proper space to set it up and use it. PLEASE come take it off my hands. It's an old Tomy track, IIRC. It has no power supply, nor controllers, nor cars. Just the track and the tables. It's in two 4x8 sheets, and the legs are broken down from the table at this point.
I just need this thing gone. I have no way to transport it to you, as the transport vehicle is now unsafe to drive. I'm located in Suffolk, VA.
Please help me reclaim my garage!