This was an old (almost complete) kit that I have had for ages, and rather than continually buy more stuff (my habit), I have decided to make an effort to build what I have.
I did want to improve the performance of the car, but wanted any changes to be such that I could return the car to stock..(don't ask me why)
Anyway, the main
chassis
elements that I wanted to address were...the ability to freeze the drop arm, and allow for some guide height adjustment, and, add some weight via side pans. Both were fairly simple mods., and are easily reversible.
The motor did get a good overhaul......trued comm, static arm
balance
, zapped magnets, and, most importantly, I replaced the molded in rear
axle
bushings with some single flanged oilites.......much better !!
This is a shot of the completed roller..........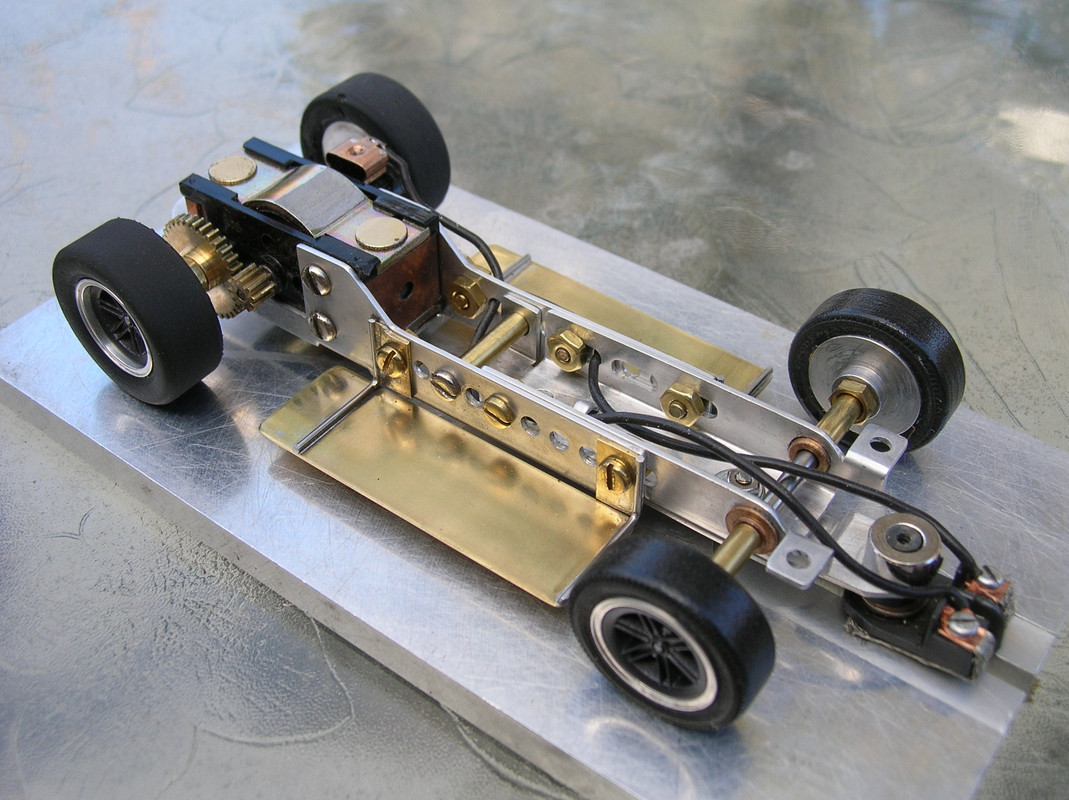 The body was not totally complete, and I did have to add/make a few bits.......I always struggle with how far to go, do I keep it stock, or add a bunch of details, so, this one is somewhere in the middle. I am still contemplating adding a small aluminum rear spoiler that I have made...we will see.
The car was airbrushed with Tamiya Light
Blue Pearl
, and clear coated with Tamiya Semi Gloss.....I think it looks much more period correct than the high gloss stuff. I did get a bit of decal "silvering"...but, I don't mind that much as I was using 50 year old decals.
She be done !!....still debating adding the small aluminum rear spoiler
Cheers
Chris Walker