NJ SCALE Racing races monthly at The Race Place, Rt 33, Farmingdale, NJ. On Saturdays the raceway opens at 10am, racing to start at 12:00pm. $10 pit pass for the day, $5 race fee per race.
On Saturdays we will have 3-4 races. We have 4 classes: 1/24 SCALE BRM Group-C, BRM Porsche 917, Scaleauto, and Hardbody. 3 minute Sprint races on the Red Lightning track in the second floor loft. The pix below are of The Red Lightning track at The Race Place. The Hardbody Class includes Vintage Trans-Am, Vintage Can-Am, Vintage Race Classics, Vintage Nascar, Modern Nascar, muscle cars/street rods/hot rods.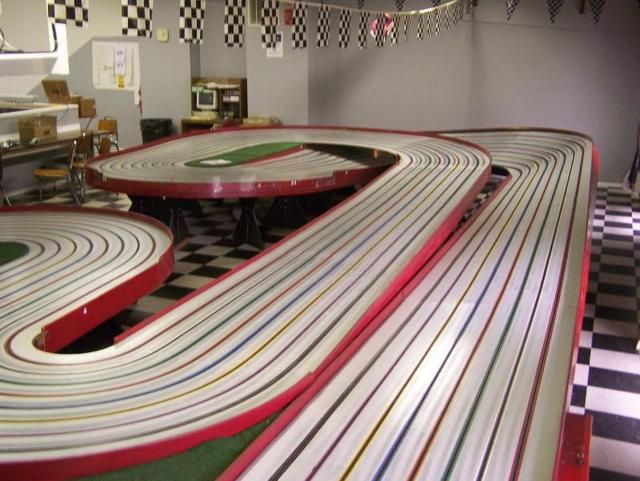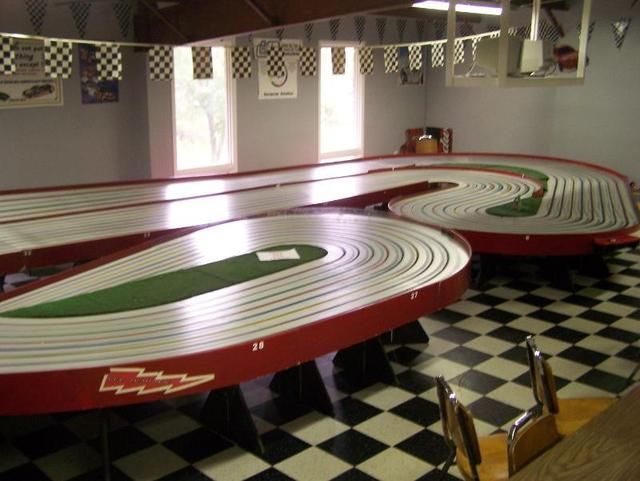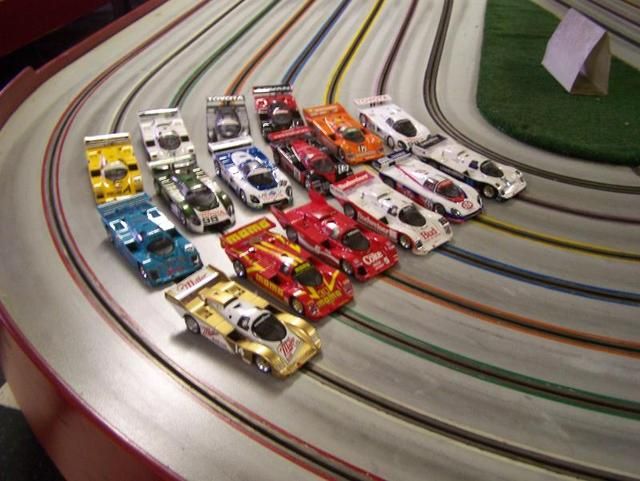 NJ SCALE Racing is a club that races once per month. We offer a full day of both fun and competitive 1/24 SCALE hardbody racing. If interested in checking out what and how we race, feel free to send me a PM or an e-mail for more information about how to check out one of our races and how to become a club member.
Also- if you have any of the following types of 1/24 cars, bring them along for track time and a potential fun race: vintage 1960s-1970's era cars of all types, retro jaildoor, TSRF, any other scale hardbody type of car built from a model kit.