The 2012 trip to Bullitt Raceway in a nutshell – Louisville put in a hero's effort to make us feel especially welcome this year. We went there to have fun and a bunch of Louisville racers along with some serious travelers from Nashville and Indianapolis and Cleveland showed up with exactly the same idea.
Skip and the Bullitt Raceway team cleaned that king track for four hours on Thursday night for us….they returned it to brand new condition and man did it run nice! And many Louisville racers bought cars for each class and got them to spec, speed and handling as well as any of the seasoned league regulars. Thank you for all the hard work and hospitality shown to our league.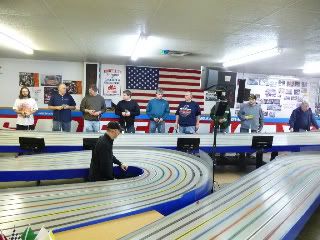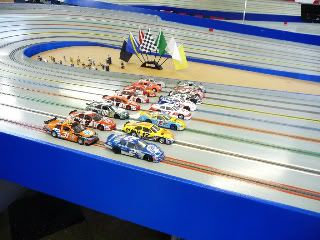 Once again we were encouraged by our sponsors. BRS Hobbies, SCX, and Cincy Slots each provided very cool cars. Steve Nemoff got some race time with Jim DiFalco's new Genesis controller. Steve and Greg Kessler were recognized by Slot Car Corner as racers that show us the meaning of sportsmanship time after time. Only kind words for marshals from them and they always chip in to help things run smoothly.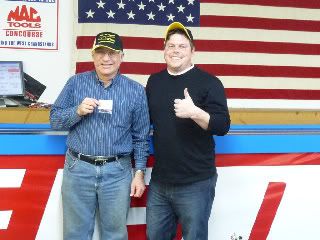 I'll enter the data from each class here in a day or so. For now, the results were some long overdue podium spots for several racers and a DQ on my black widow in the Slot.it class (it rev's way too high). Andy Watkins with his first podium and was a "Numero Uno" in the modified class . Congrat's Andy! Justin Porter took 1st place in NASCAR and Dan Vlodeman was 1st in Slot.it. Greg, Andy, Eric, and Dan were major point winners overall.