Welcome to the Pebblestone Model Car Circuit!
Firstly thanks to the owner and the moderators of SCI for giving us this forum. We will try to use it well and wisely!
PMCC is a loose club based around my home track, but there are many plans afoot to expand onto other home tracks. I live in Irvine, Ca, in the heart of Orange County, and those who race with me come from all over Orange, Los Angeles and San Diego counties. We meet once a month, generally on the first Saturday of the month, but sometimes on a different schedule as dictated by my business travels.
The PMCC track is a 3-lane, 60 feet per lap routed track that lives on a covered patio behind my garage - living in SoCal has both advantages and disadvantages. Disadvantage 1 - no basements, Disadvantage 2 - very little space. Advantage 1 - the weather lets us put a track on a patio. Advantage 2 - the weather lets us race on the patio almost any time of the year. Advantage 3 - did I mention the weather?
Oh, yes, photos: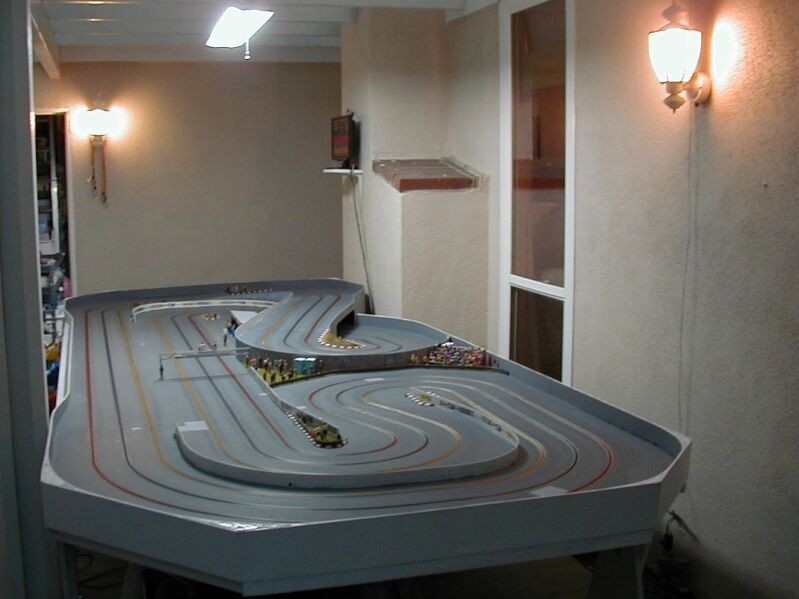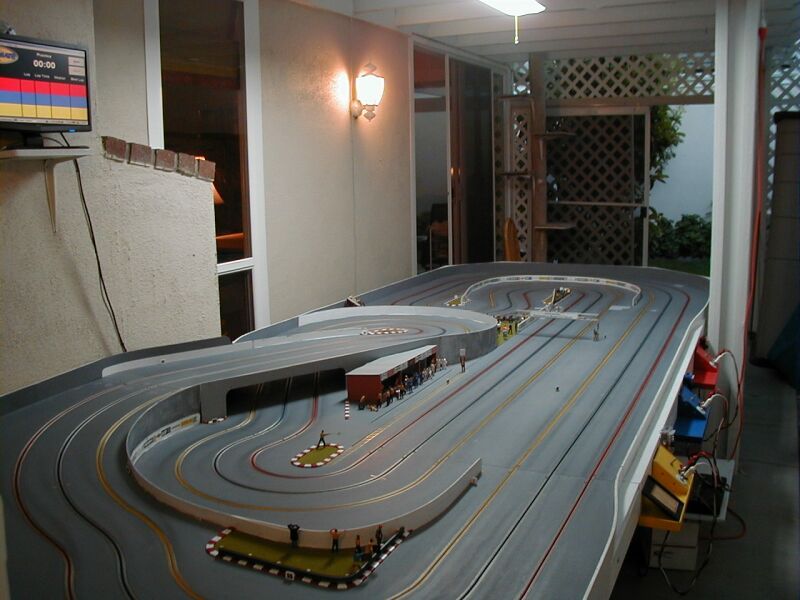 If you want more, take a look at my thread in the Routed tracks section:
Gascarnut's Routed Track
Currently we are racing pretty much whatever people have in their boxes, mostly Slot.it and NSR cars, but we always try to add in something extra each meeting, like an IROC-style race for Scalextric Mini Coopers, or Fly trucks, or similar, and we generally end up with some racing for scratchbuilt cars on foam tires. Most of us also race 1/24 scale Retro cars at Buena Park Raceway, where there is now a vibrant Retro32 class running as a result of our activities.
So, that's an overview of who we are and what we're doing. Questions are welcome.
I will post a race schedule and a timeline of activites on each race day in a separate post, and I will get some of the other racers to chime in here too, with photos and comments.
Thanks for looking!