A great day's racing today at PMCC, mostly IROC style, and it was a lot of fun. Thanks to all who came out and to those who couldn't make it - you missed a fun afternoon. Great lunch provided by my dear wife as always, thank you, and good to have a NOS racer (new to PMCC, old stock when it comes to running 1/32 cars), Jim Wolfe, join us. He looked like he enjoyed himself, as did all of us.
First up today were Gary's vintage Nascars, they seem to run better every time we race them:
Gary showed us the way home with a good smooth drive as always.
Times:
And the podium:
From the big Nascars we swapped over the the tiniest cars I have, the three Italian Job Mini Coopers. After a break in the second heat to repair a broken lead wire on the white car, after which it ran rough for some reason, the results were:
Times:

Podium:
For a real change of pace, we pulled out the three ProSlot Ferrari 355s that Jimmy G donated and I re-motored. These ran smooth and fast, getting better towards the later heats as the tires heated up. For some reason I forgot to photograph the lap totals board, so the podium shot will have to tell the story: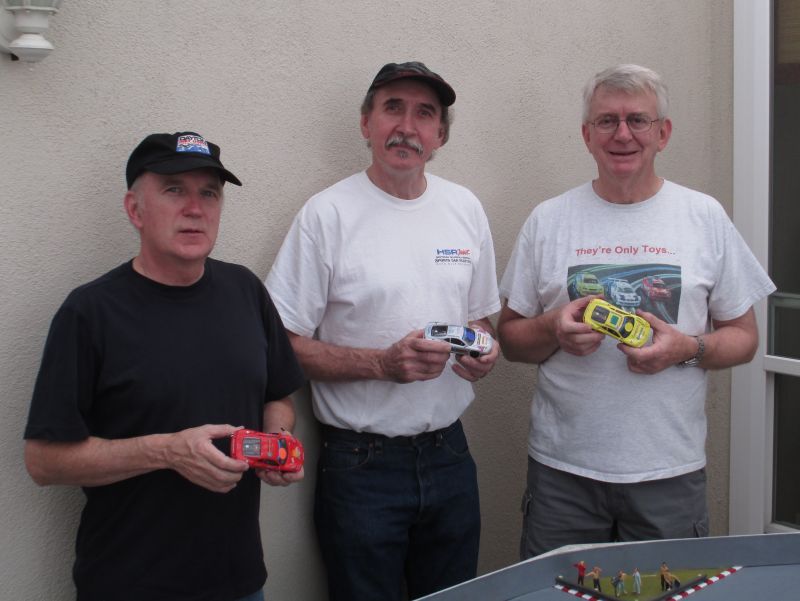 Times:

The last IROC race used the Plafit cars with SCX GT3 bodies. Foam tires help these cars get much more out of their mild motors than expected, and there were some very good lap totals laid down by the whole field.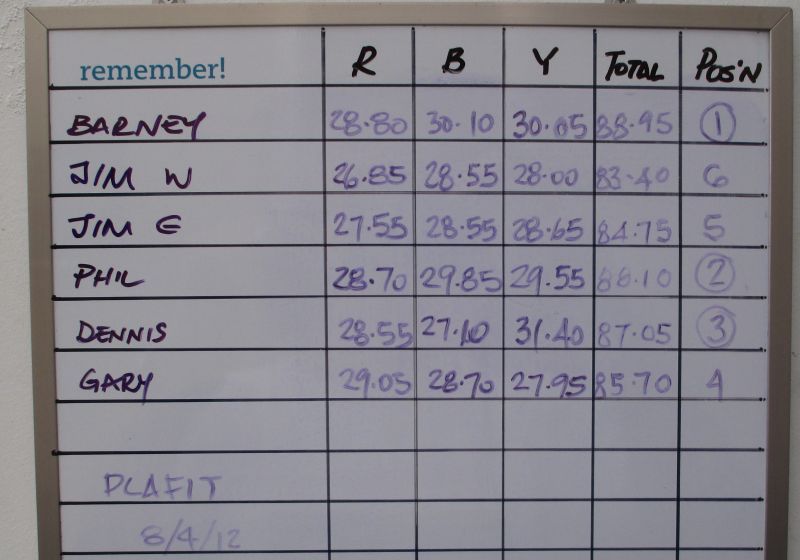 For a final run, we opened up our own boxes for an inline race. Barney had some issues with his superfast Jag and ran half the race with one of his Proxy Touring cars, which dropped him out of the running. Phil took the rubber-tire class as both Gary and I were on silicones.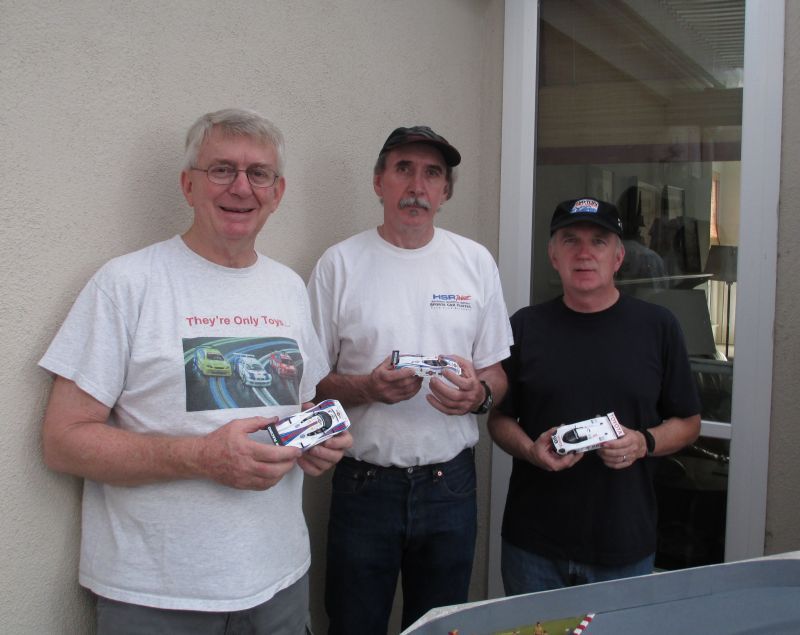 Till next time!
Dennis