Sorry it has taken me so long to report - too much going on!
The first PMCC run of the year took place March 2, following our regular protocol - practice, eat, race.
Thanks as always to my lovely wife for the great lasagna lunch.
We started out with two IROC classes. The first one used the three modified ProSlot Ferraris I have, with Slot.it 29k motors and Slot.it gearing they go well, even on their stock rubber.
Here are the fast lap times, the Trackmate does not take portions of a lap into account (yet) so the order is a little screwy.
Here's the podium, Tim first, followed by Gary and Craig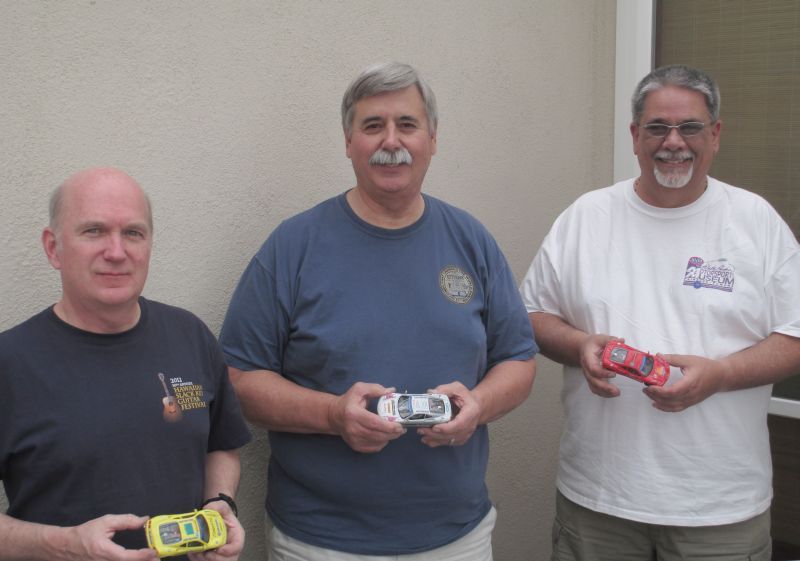 Then we broke out the ever=popular Classic Nascars that Gary prepares:
Phil and Craig ended on the same total with the same footage, so we had to break the tie by fast lap, which went to Phil - great close racing!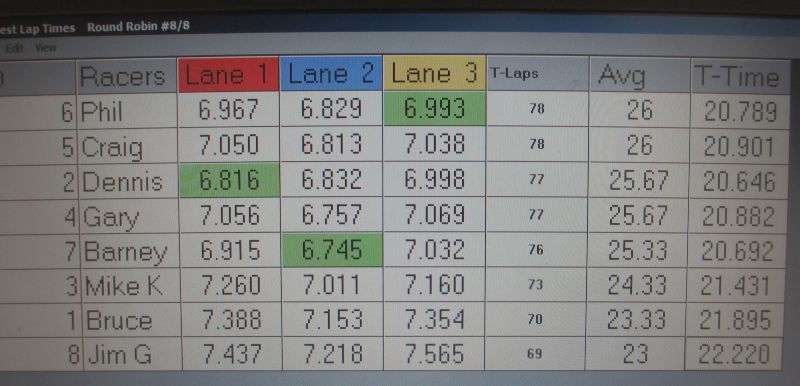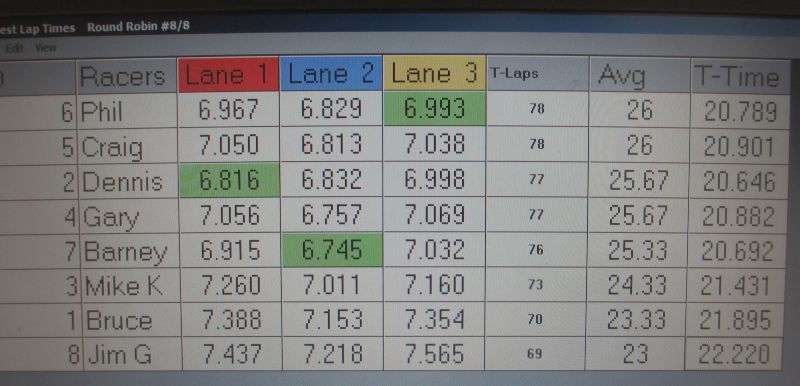 From NASCARs to our own cars, first an inline race. Most were using NSR or Slot,it rubber tires now, silicones are starting to fade as a fast option given how the NSR Ultragrips of Slot.it F22/N22 work on my surface.
Inline results: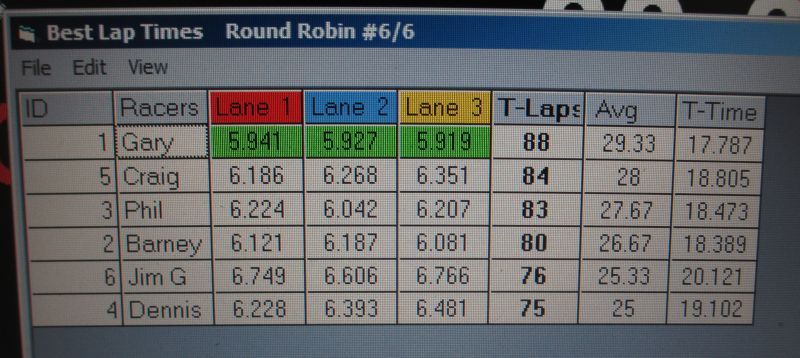 Gary cleaned up with a well-sorted AAR Toyota (it should be well-sorted, he was the crew chief on the full-size car back in the day). Craig and Phil completed the podium, but there were some good runs from others too (just not me - completely the wrong car choice!).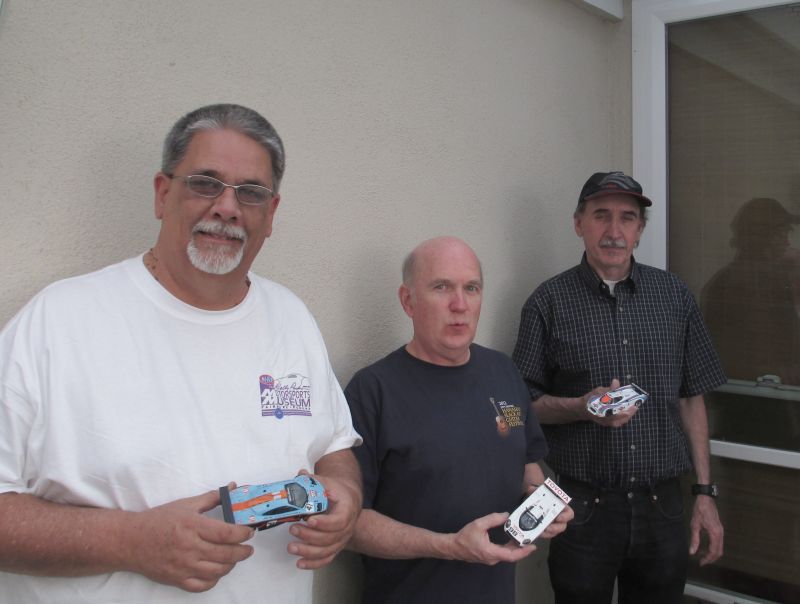 From inlines to angle/sidewinders, the big guns.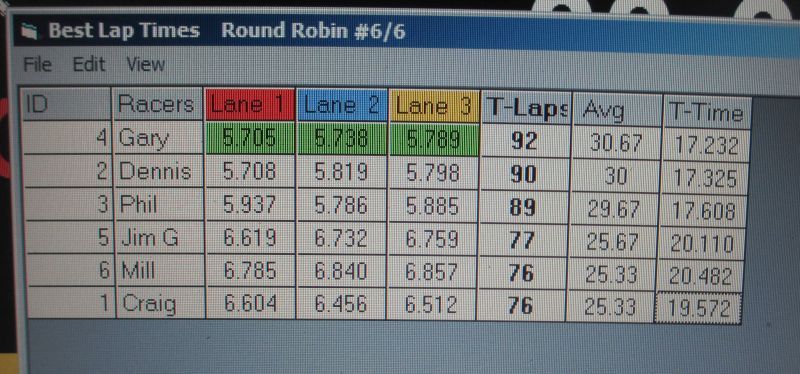 Again, it was Gary on the top step with his Christmas present NSR Mosler (we need to talk to his wife about this enablement!). Dennis brought his new Slot.it Audi R18 in second, and Phil completed the podium with a RAW Nissan. It was fast and furious at the top, with the top 3 all going under 6-seconds on every lane.
Thanks to all who came around, some who couldn't stay too long, but were still welcome as always.
Next Open day is Saturday April 6 for the North American Group 5 Proxy Series Round 2 race, track opens at 1:00pm this time, and no lunch, I'm afraid - my wife will be on the east coast visiting relatives.
Dennis