Good morning boys,
Next race is scheduled for Al-u-miny-um's on Feb 24. Rumor has it that Al has re-profiled the dreaded corner that was never to be seen. Apparently it looks like more of a "comb-over" now?!
Scheduled races classes will be:
1. Trucks
2. F1
3. TSN Classics
4. IMSA
Your preliminary driver lineup pending RSVPs is: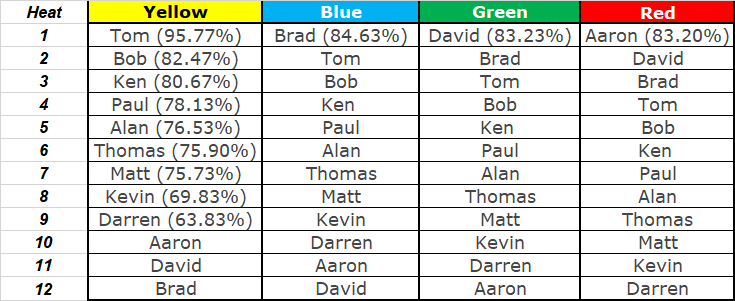 Cheers, eh!