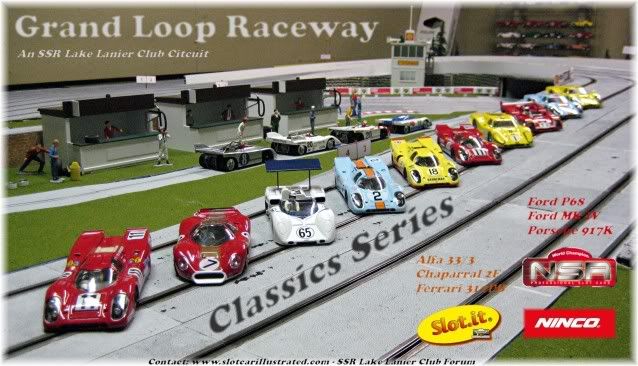 SSR Lake Lanier is racing Classic race cars this summer along with an IROC class where the track host chooses four identical race cars that everyone will race. Race #2 at Jay Hardy's Grand Loop Raceway is in the books. The NSR's led the way @ Grand Loop with the famous Slot.it Chaparral 2E not far behind. NSR's are ran stock while the Slot.it's have the option of BRM Shore-15 tires.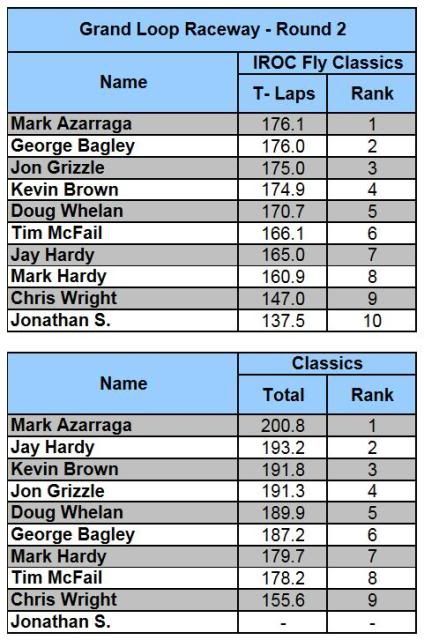 IROC


Mark Azarraga

George Bagley

Jon Grizzle


Classics


Mark Azarraga

Jay Hardy

Kevin Brown


Grand Loop Raceway is 70feet of beautiful, painted NINCO track.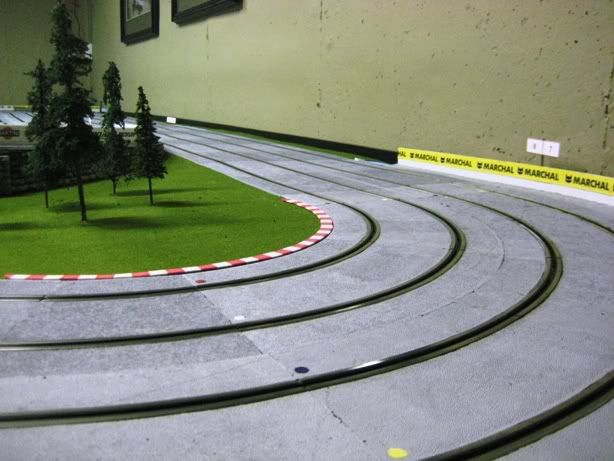 IROC Fly Classics prepared by Jay Hardy - track host.

Jon's 917, Chris' Mk IV, Doug's 917, Jay's P68.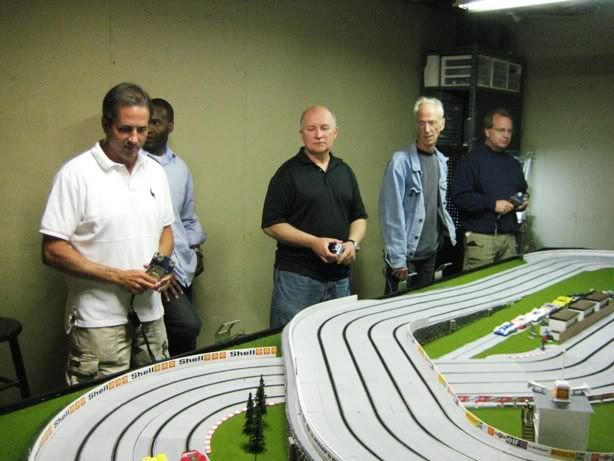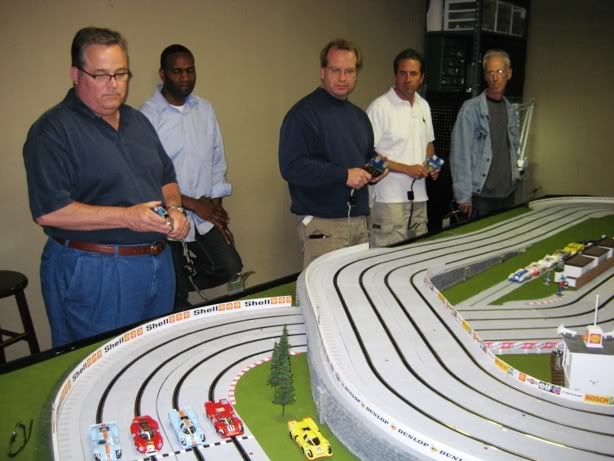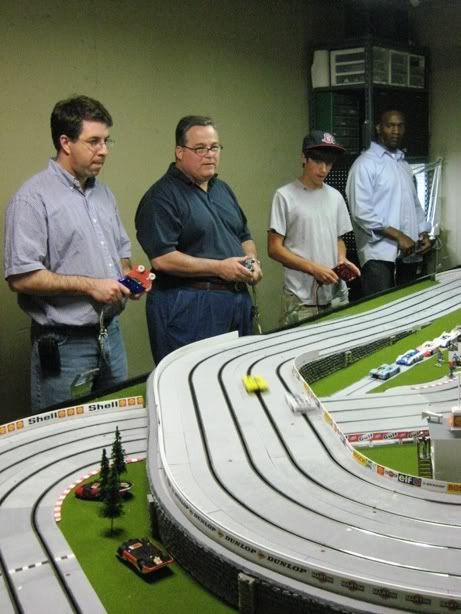 Mark H's Mk IV, Tim's 312PB, Kevin's Chaparral 2E, Mark A's 917.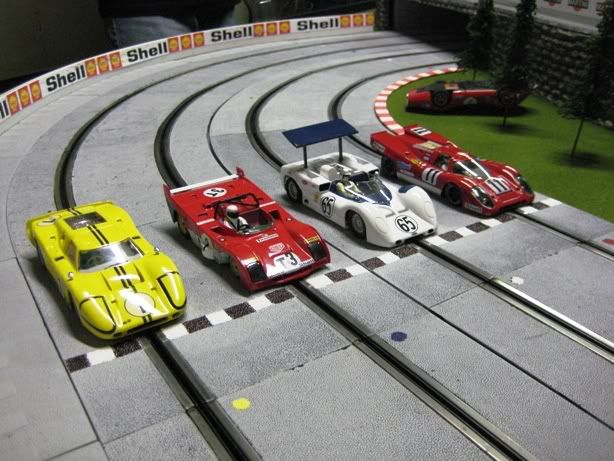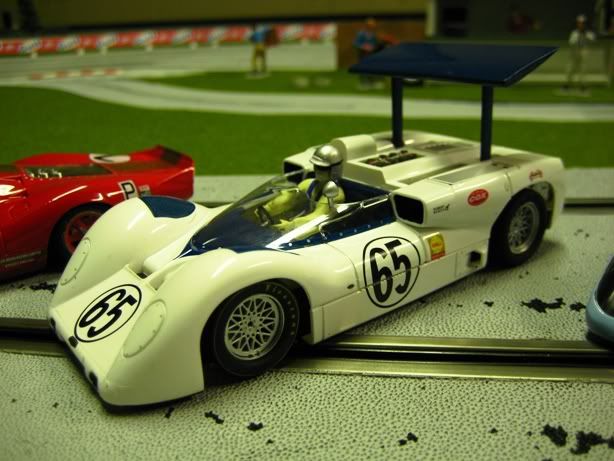 Next Round - Zoom Beedo's Scalextric Classic track.

Der Zoom Platz'