Qualifying - Batch One
Spirit Racer - Porsche - 4.037 - 94 grms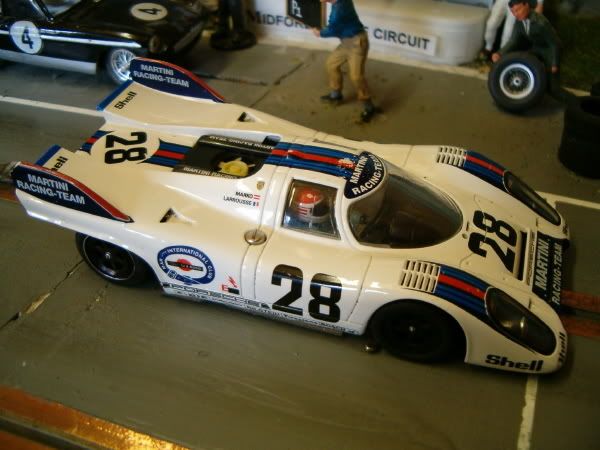 The car has a nice older style TSRF chassis, with the peg guide. It handles very well but if you push it too hard it will spin out and the braids lose contact with track tape. Tyre traction was pretty good, but the main problem was lack of available amps at my track.
Dr.Vanski - Porsche - 3.758 - 102 grms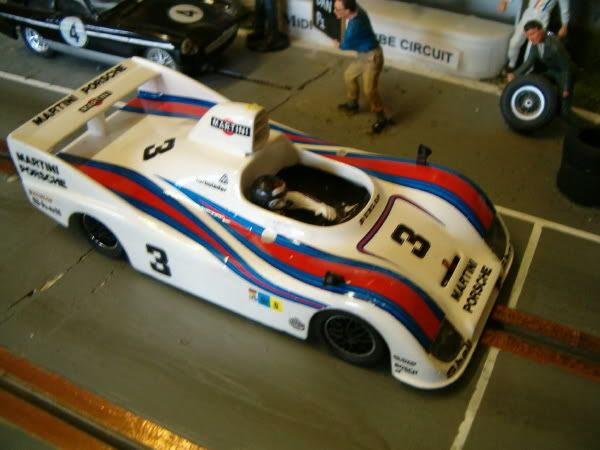 Very smooth and very quick....Excellent grip from the tyres at the start of the session, but became looser towards the end. Very easy to to do consistant fast laps.....Possibly a little light at the front...but what do I know...
Nick 49 - Ferrari - 3.798 - 75grms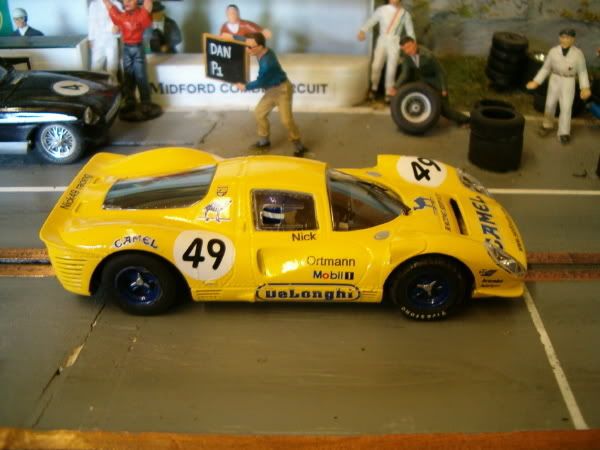 A Brit car....Great repaint from Nick and superb work on the chassis. The car is a great performer and I'll be carrying out the Mods Nick has done on my own P3. This car has almost standard components but it has superb grip on my track, it possibly could have taken FTD but it didn't like the "Esses" section of the track, so I had to slow down to prevent deslotting.
Terry Noe - Porsche - 3.938 - 81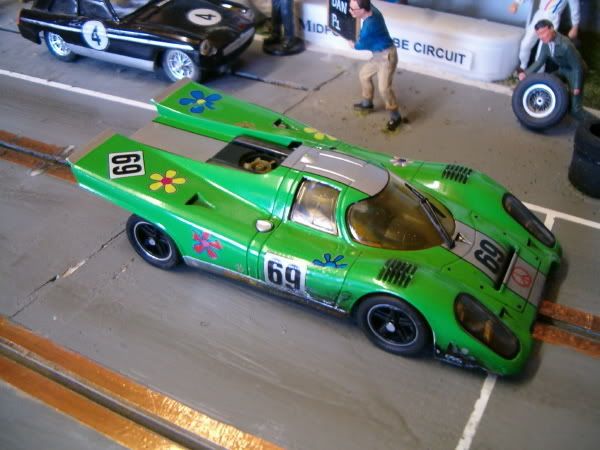 Another very smooth and well put together car from Terry. It's only problem is lack of grip from the tyres. Capable of consistant high speed laps, but if you push it just a little too far you lose the back end.
Regards
Alan