It's no Pinto, but...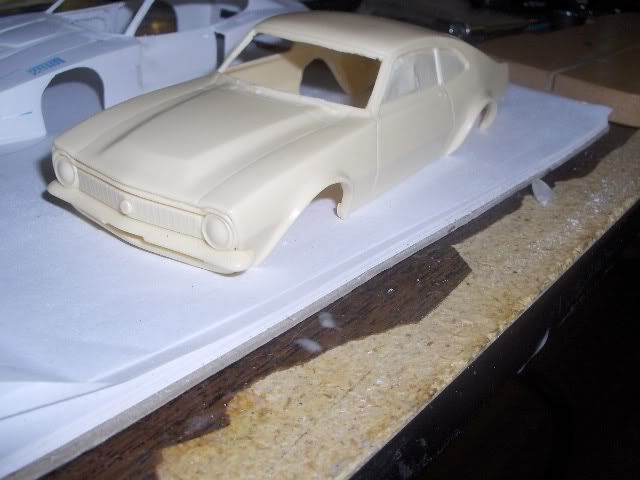 ...it does share the same tail lights with one!
:-)
The Maverick bodyshell is really nice and seems accurate, from that photo at least. Looks to be a 'non-Grabber' model (that one had fake air intake scoops on the hood).
A 1:32 Pinto would *totally* rock...in the original Racer Walsh livery, maybe...
...or in plain ol' street trim, but with a nice fast chassis underneath. Sleeper!