After morning practice/qualifying and a quick lunch the race began.
I want to thank Butch for allowing us the time today to race his track. It is a gem here in the Cincinnati slot car scene. It is one of my favorite tracks to race and the most rewarding for good lap times.
Also great thanks to Pat and Matt for their time today to race all the great cars you all sent in!!!
To make best use of everyones time in getting this race run today on this great track we had 3 min heats in each lane for each car.
The lanes were each run this way for every car rotating through.
1...Green...Pat
2...Orange.Greg (Budslots)
3...Blue.....Matt
4...Yellow..Butch (HermanPFinklemeyer)
Now enjoy some pictures from the race while the number crunchers (me) get the results in order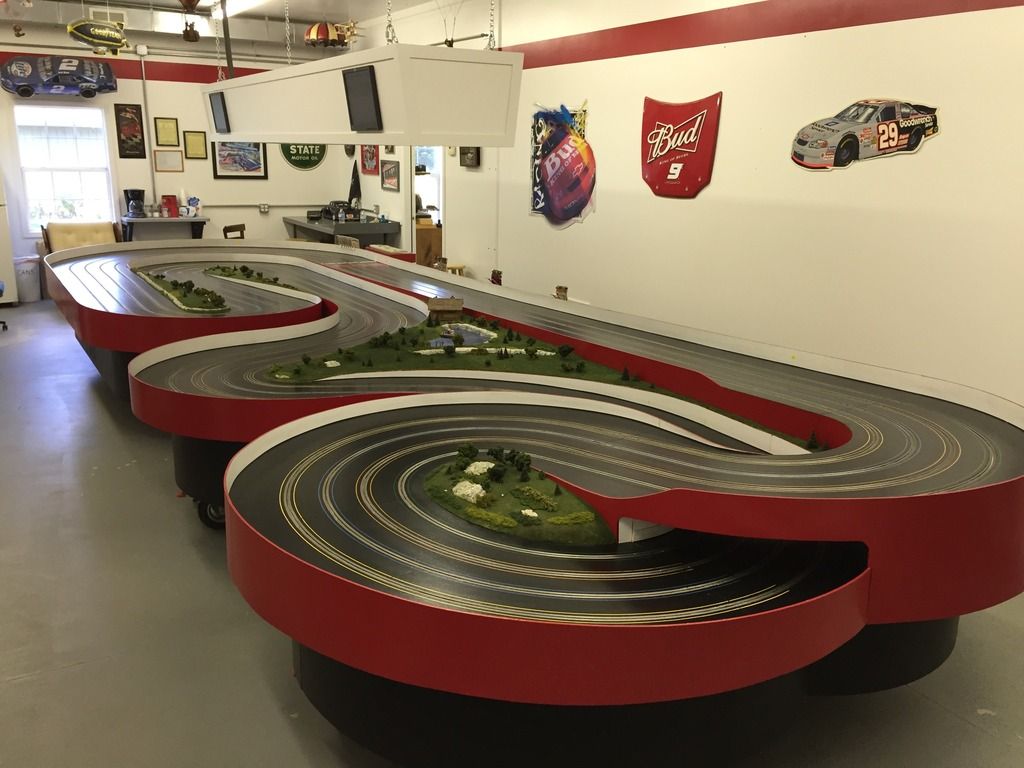 Herman P. Finkelmeyer Memorial Race Park