Welcome back to the 'drome. This is the third proxy hosted here in quick succession and its been busy with weather delays not helping much. I'm Krisp O'kindawacky and we shall give you the results as they come in. Sir Nige is around as well as Benzo and an assortment of others.
Quallifying went well and the track seemed suited to the home town boys, however Chris Walker's cars are still the class of the field. One of our "mechanics" is adjusting Chris' driver in the small bore category for safety reasons.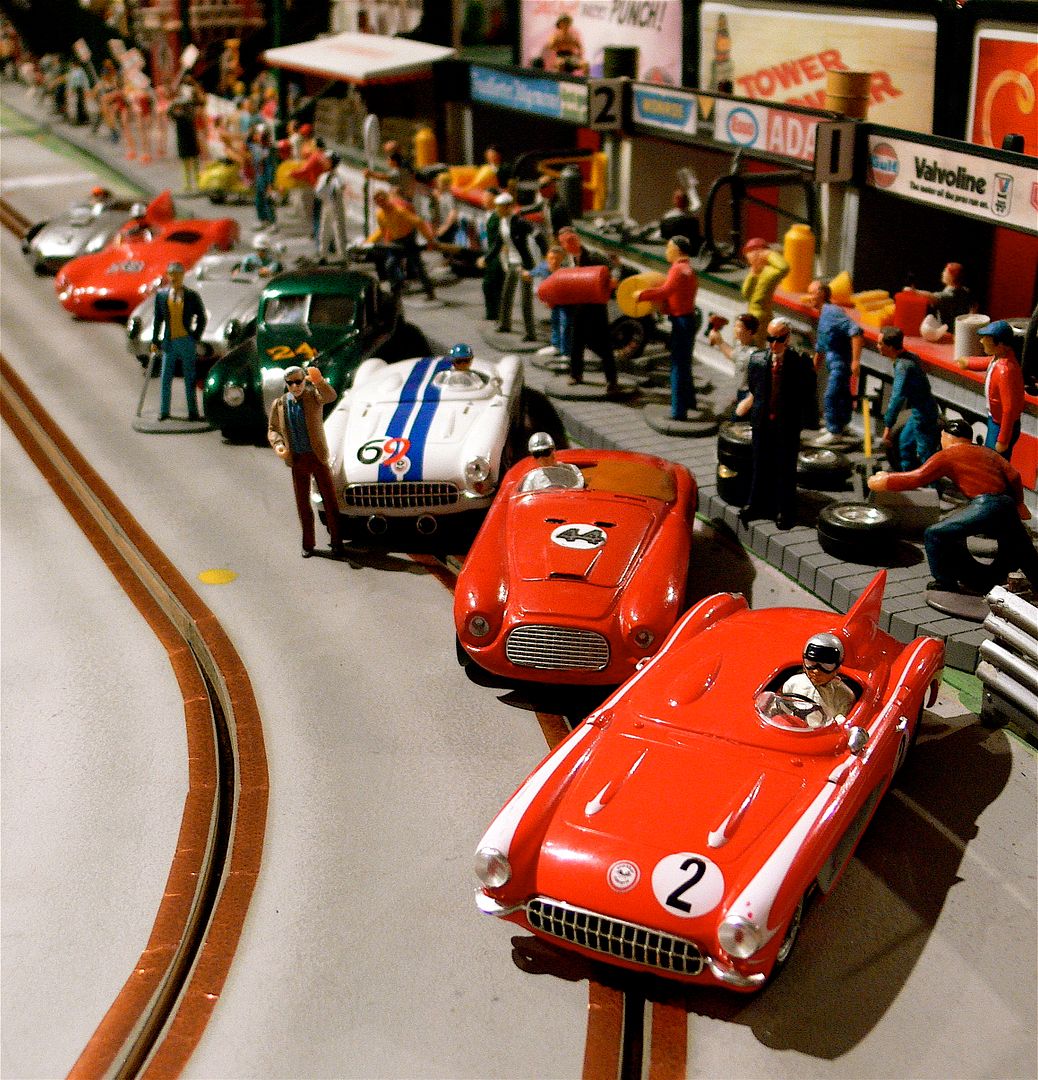 The big bangers line up as follows.
Chris 7.825
Retro 7.959
Ferrari1950 8.012
Greenman 8.206
Audi1 8.321
Mitch 8.476
Brumos 8.781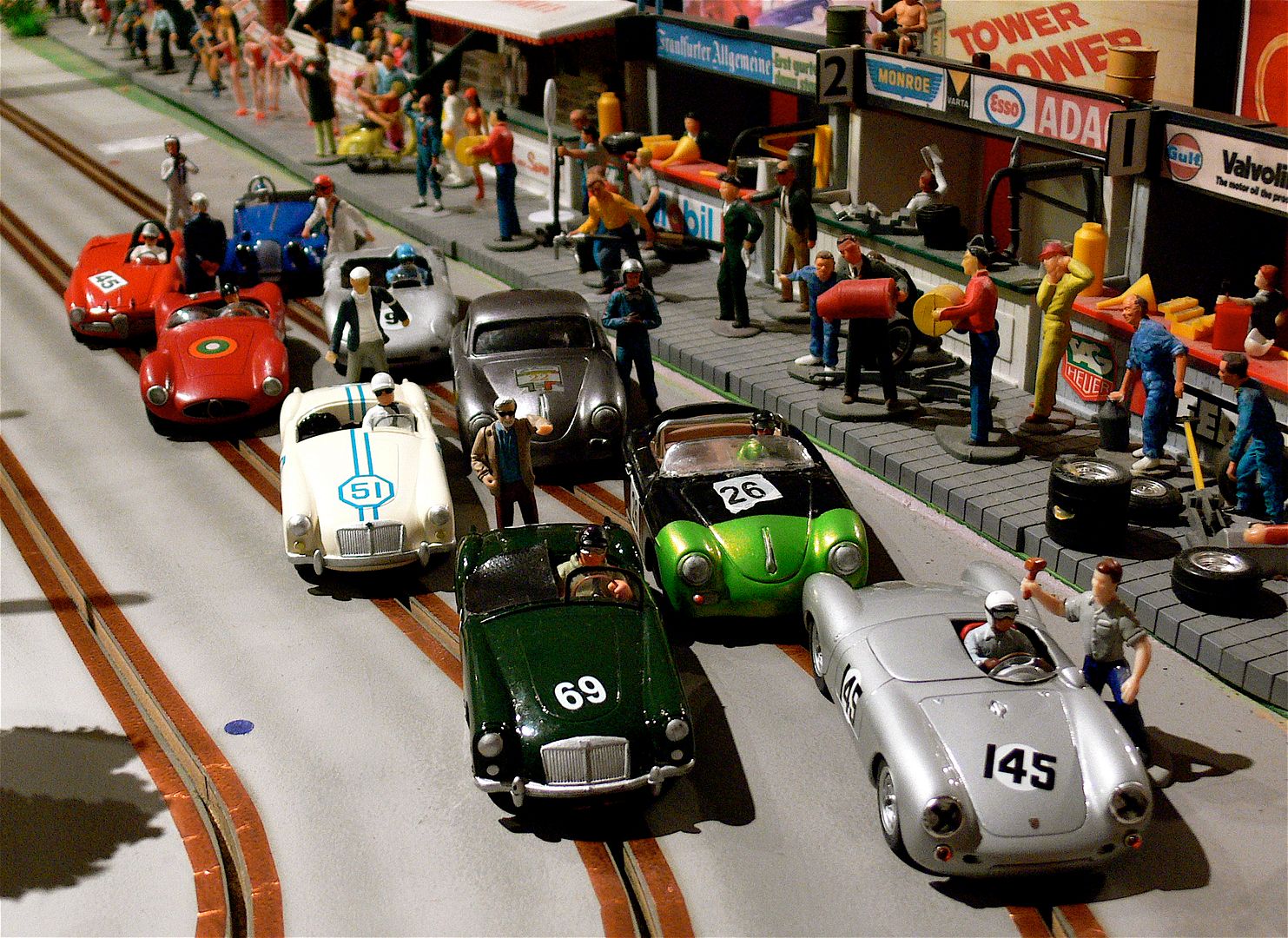 And the small bore bullets lined up as follows.
Chris 8.241(WOW)
Ferrari1950 8.679
Kidvoltage 8.839
Old23 9.133
Reek 9.240
Mrossmassler 9.439
Mitch 9.532
Retro 9.550
Greenman 9.566
Further reports are coming in on the wire…stay tuned….soon…Sir Nige anything to add…hmmmm well yas..bloody good show….Benzo you comments….ehhhh datsa nice…
Good night for now, eh!