Was going to wait until the project was done but I want to see what everyone thinks, comments/advice are always welcome. Should at least have come up with a name for it...
Shortly after stumbling on to this website, I was daydreaming about eventually having my own permanent track. Looking back on my previous posts I see that the dream has changed a lot over the years, mostly to accomodate the space (or lack of) that I had to work with but the ideas never really got off the ground. (literally)
Recently my fiancee gave in and I was finally allowed to completely take over the basement, immediately I knew I wanted to route a track because slots and common sense don't co-exist in my brain, so after many hours of searching Luf's site for inspiration I realized that a mirror image of his portable track (
http://oldslotracer.com/Portable.html
) would not only work in my basement, but I would also be able to move it in and out of the basement. I ordered Luf's video/routing kit and while waiting for that to come in I started asking
A LOT
of questions, mostly to Frank.
Being that routing a track without the necessary skills, or tools, wasn't enough of a challenge I decided that I wanted to use Magnabraid so it would be easier to suck newbies into the hobby.
Now that I've manage to bore everyone to death I'll show the pictures. It has taken me a little over two months to get to this point, because of the usual family stuff and my wedding coming up, progress has been slow but I'm getting there. The plastic track is gone so I don't have a choice but to finish this.
Started making the "tables".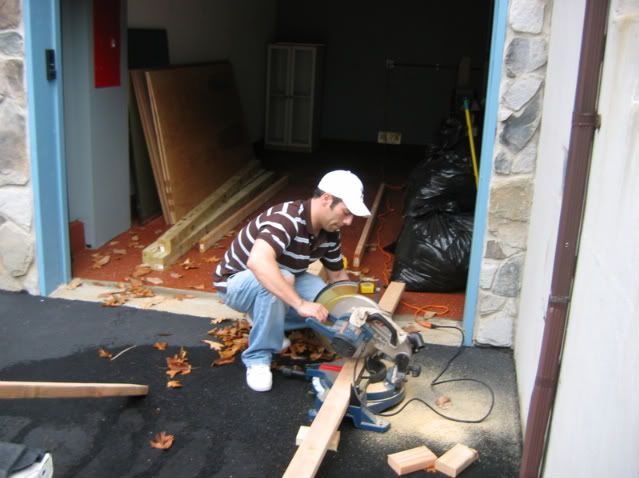 First frame is done: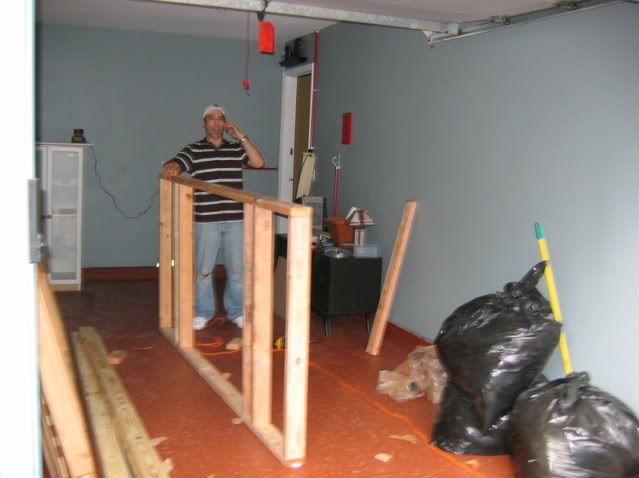 Both are complete and in the basement: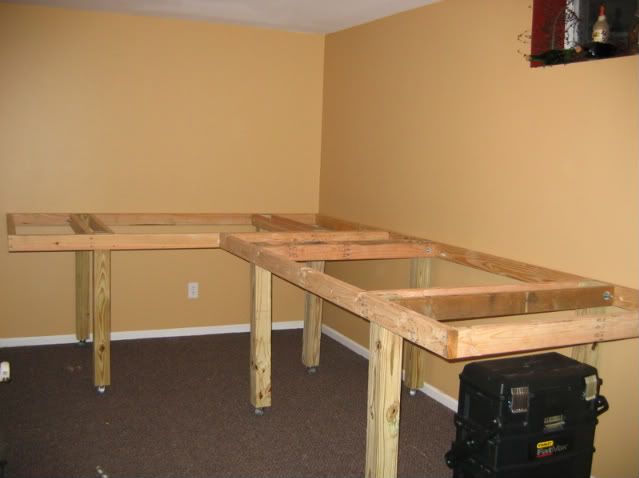 Started drawing out the "road":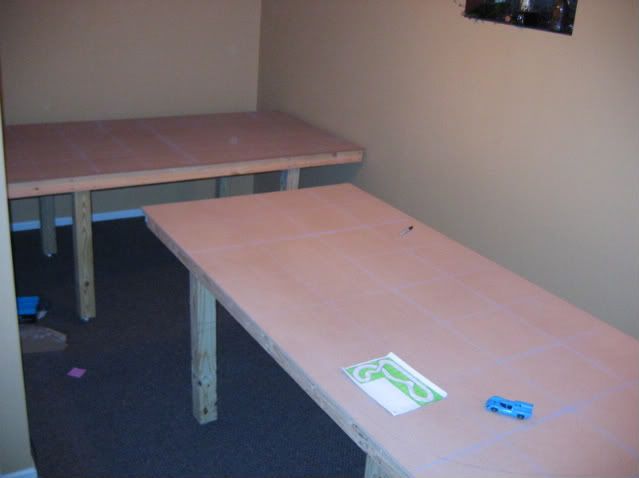 Karl got a kick out of this one. After I drilled the holes I realized that the screws on my router weren't "angled" so the base would sit flush, I wanted to start making a mess instead of running to Home Depot yet again so I glued the whole thing together!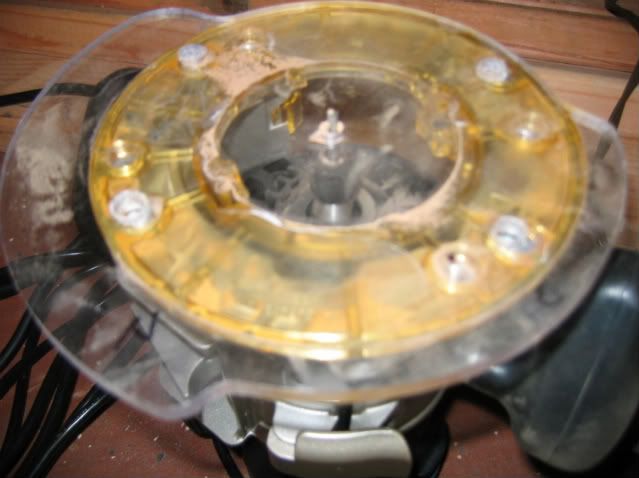 And here's the first section screwed and glued:
And the second:
So that is where I'm at at this point, for all the pics including lots of mistakes click here:
This weekend I hope to finish the routing and then I can clean everything up and move it into the basement for paint and braiding. The basement is right off the garage (open door above) so it's not as big of a job as it sounds. The scenery will be based on an old street course in Portugal called Vila Real (think green Sandeman 917k) which is similar to Targa Florio but not as much open space. You can see some pictures here:
and inspiration pictures I've collected:
It's been a lot of work so far but it is well worth it in my opinion. It's hard to tell from the pictures but all the turns have at least a slight bank, hopefully this will help with driveability. I also used 1/2" MDF because Home Depot doesn't carry 3/8's, it worked out ok but it is
VERY
heavy! It also doesn't like to bend, I almost got decapitated when one of my "braces" let go and the inside of one of the turns has cracked (lots of glue and a clamp took care of that).
A big thanks to Frank, Karl and Glen (among others) for knowledge and encouragement to keep going. I have sent Frank as many as 10 emails in one day and he has answered them all with the same enthusiasm as the first, you're the man!
To anyone who is thinking about routing a track but is not sure they can do it, GO FOR IT! It's not the easiest thing in the world to do but it is not the nightmare I imagined either. Half of these tools I had never even used in my life and with good advice I have managed to make it this far. Oh and the whole thing about MDF and dust, believe it! I was covered in dust, not only on my clothes but under them as well!