I recently discovered that our friend Luf aka Old Slot Racer has moved to Vancouver Island. With him, retirement doesn't seem to mean watching daytime television and putting his feet up.
In fact, and typical of the man, he has magically created a new routed 3-laner in his big basement there, and I sure hope to find myself up that way sometime soon to try it out. Meanwhile, I'll see if I can post a YouTube link on this newest version of SCI, which is himself breaking in the freshly painted track there. I'm sure that if there are any slot car enthusiasts around Campbell River, they'll want to send him a PM or something to see if there's a chance to race there.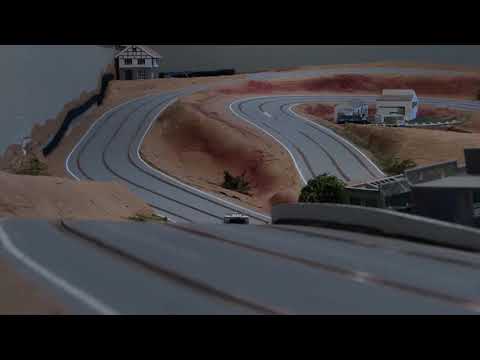 Note: previously, LSIntegra our Tech Admin at the time had created a nifty way of pasting a clear YouTube image/link into an SCI Post, but I'm not able right now to figure out how that's supposed to work so if anybody has been through the process please mention what you did here, to help out all those who want to add Slot Car Videos that have been uploaded into this Forum.