I had posted a thread in the
Routed Track
portion of the forum several weeks ago, and I thought since I'm at the point of building the scenic portion of my track, I'd share some pics with those of you who enjoy creating scenery as much as I do. It's called "Miglio di Molfetta" or
Molfetta Mile
, and is based on the town in Italy my ancestors hail from, which is just north of Bari in south eastern Italy.
And since I won't include any of the track build itself, as that's included in the other thread, I'll begin at the point where I painted my track.
I used 4 coats of magnetic primer and a topcoat of flat latex "concrete gray" paint.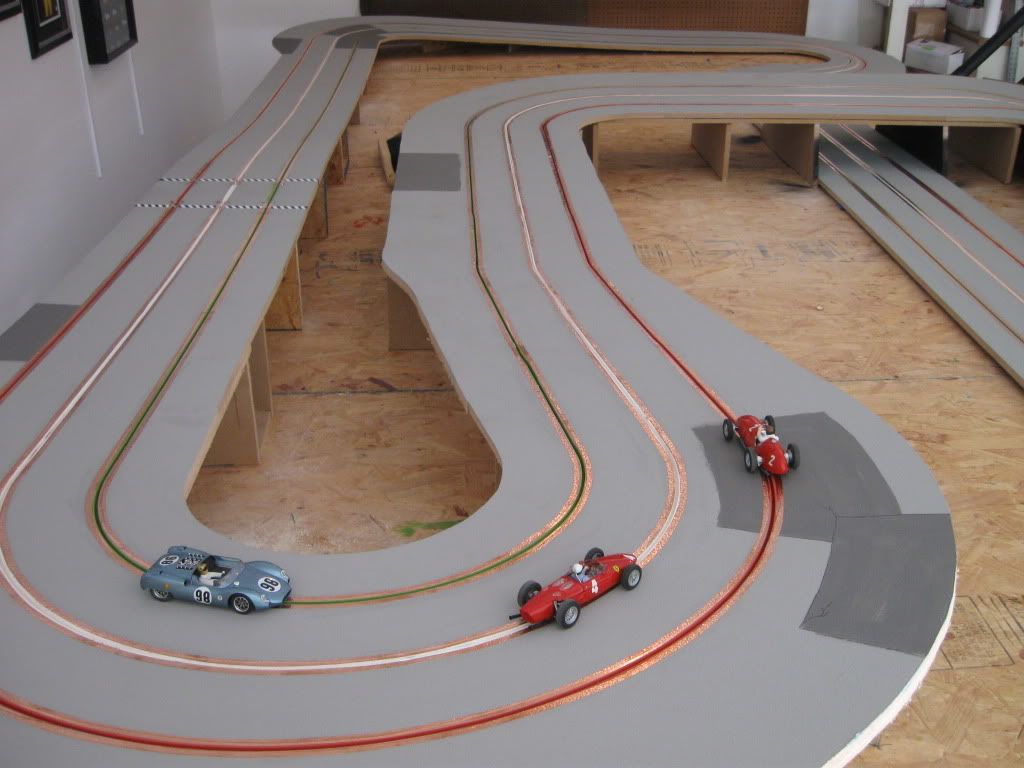 The first section I started on was the cliffs and the area I call the "cut". I began forming the basic lay of the land with common household screening and extruded foam board.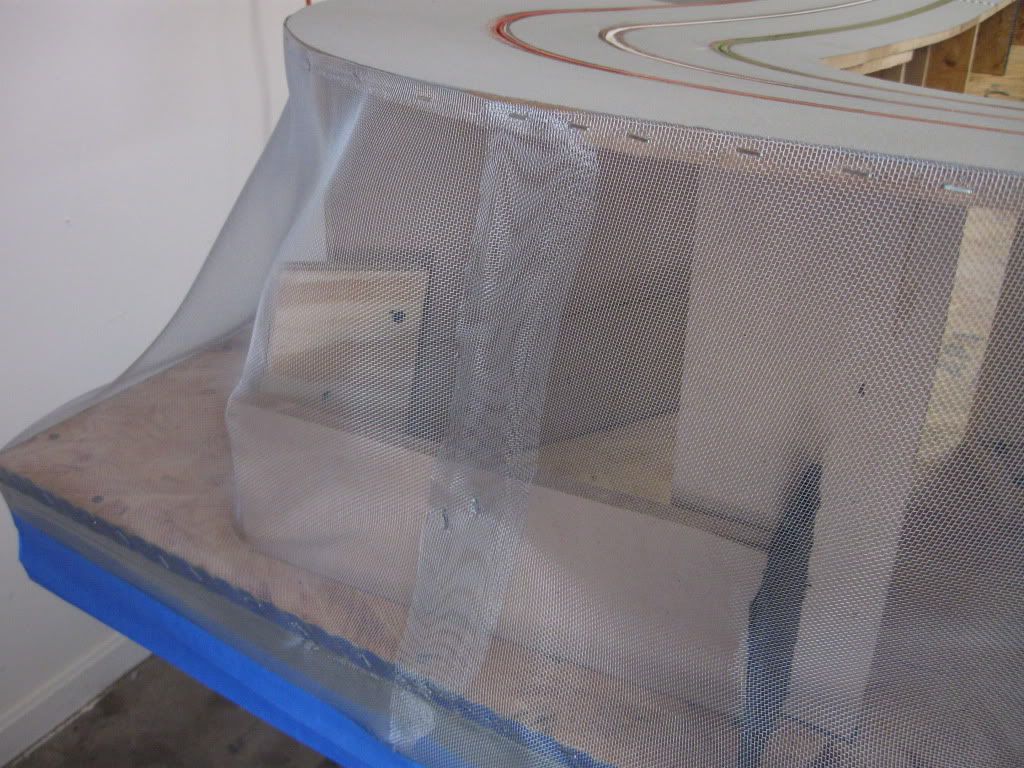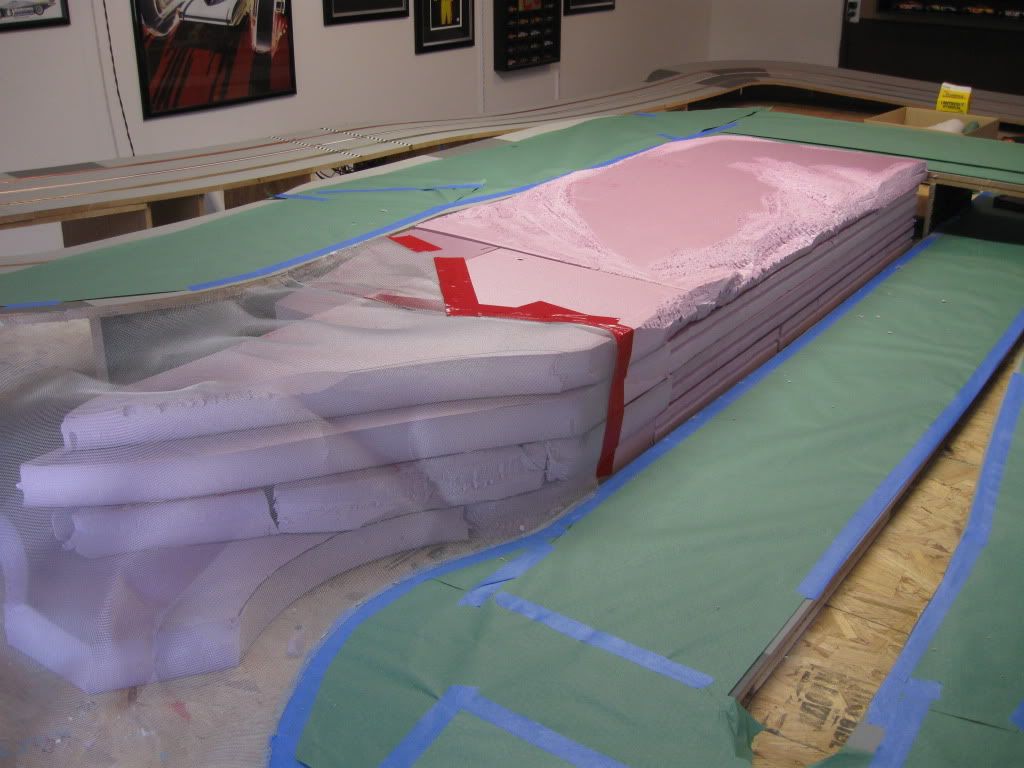 That was followed by first covering the contours of the land with plaster clothe, and then adding pounds and pounds of plaster, and sculptamold. I cast a portion of the outcroppings in latex molds, but my patience soon began to wear thin and the bulk was sculptamold I contoured and shaped by hand.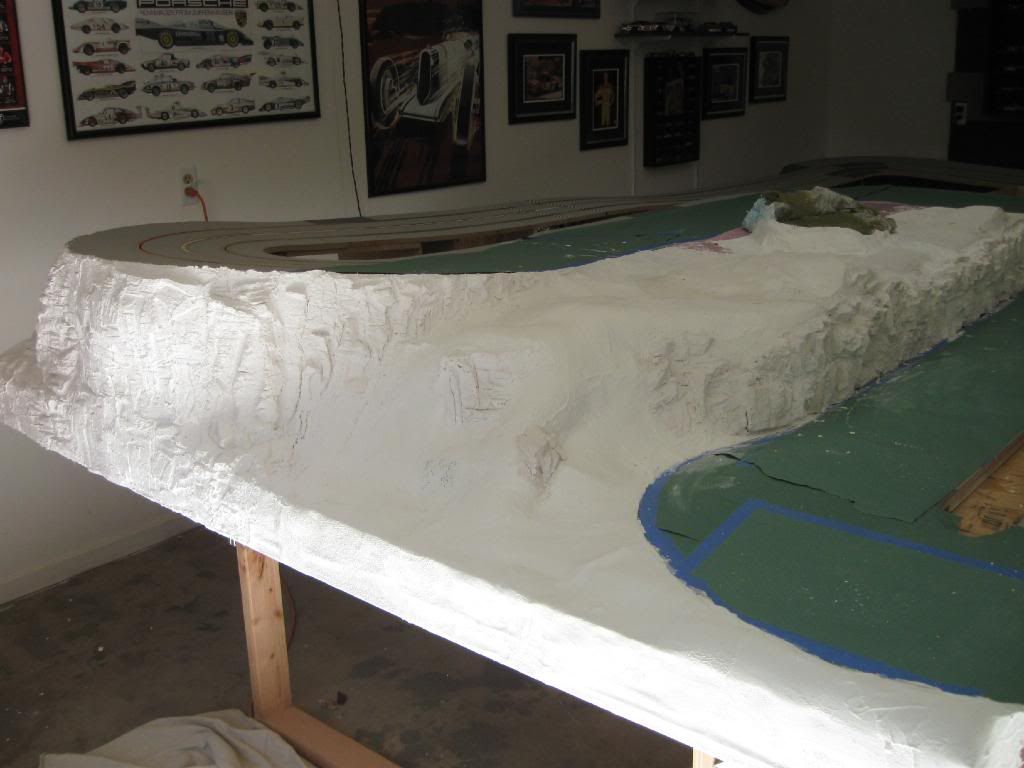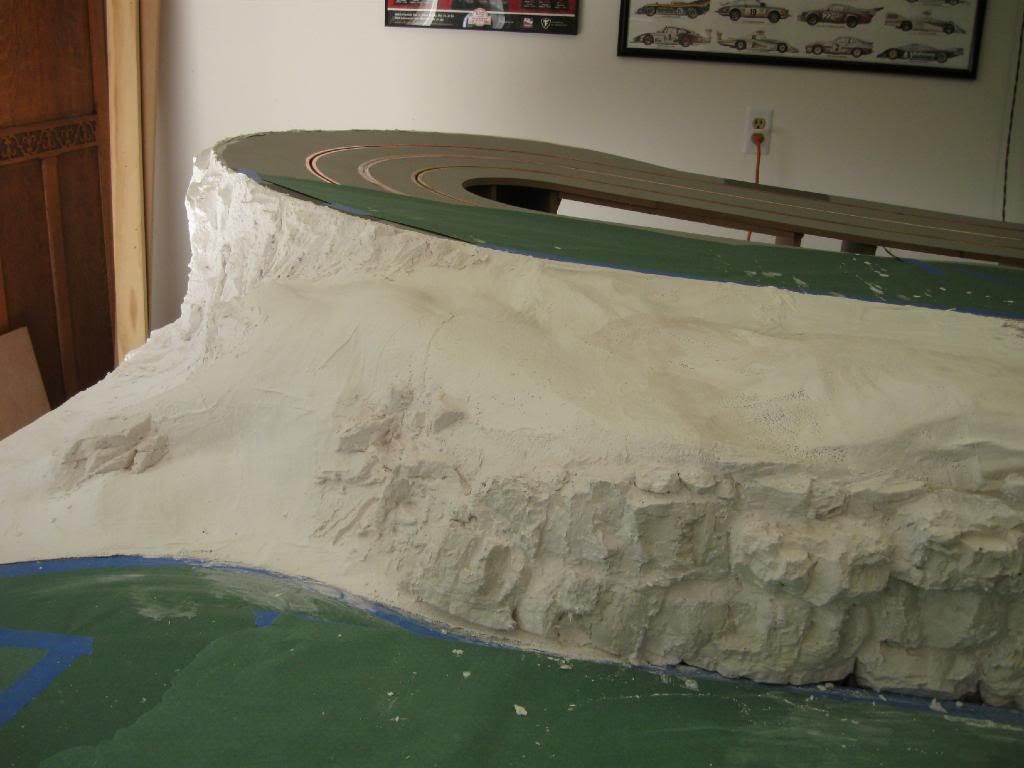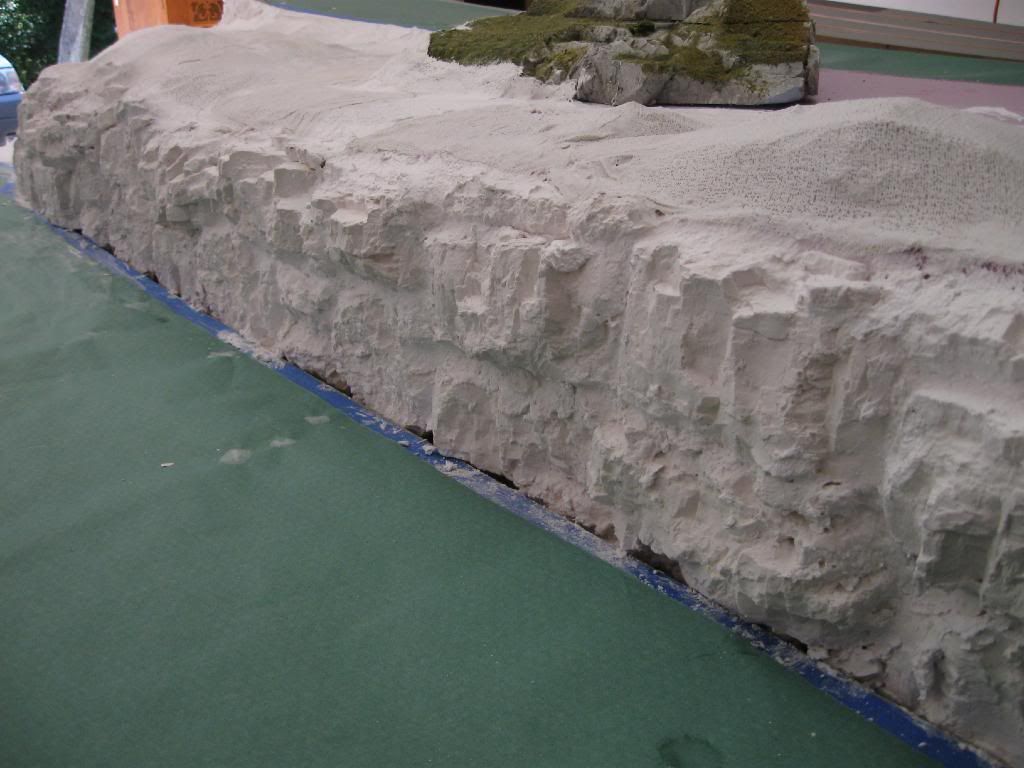 I then sprayed everything flat black.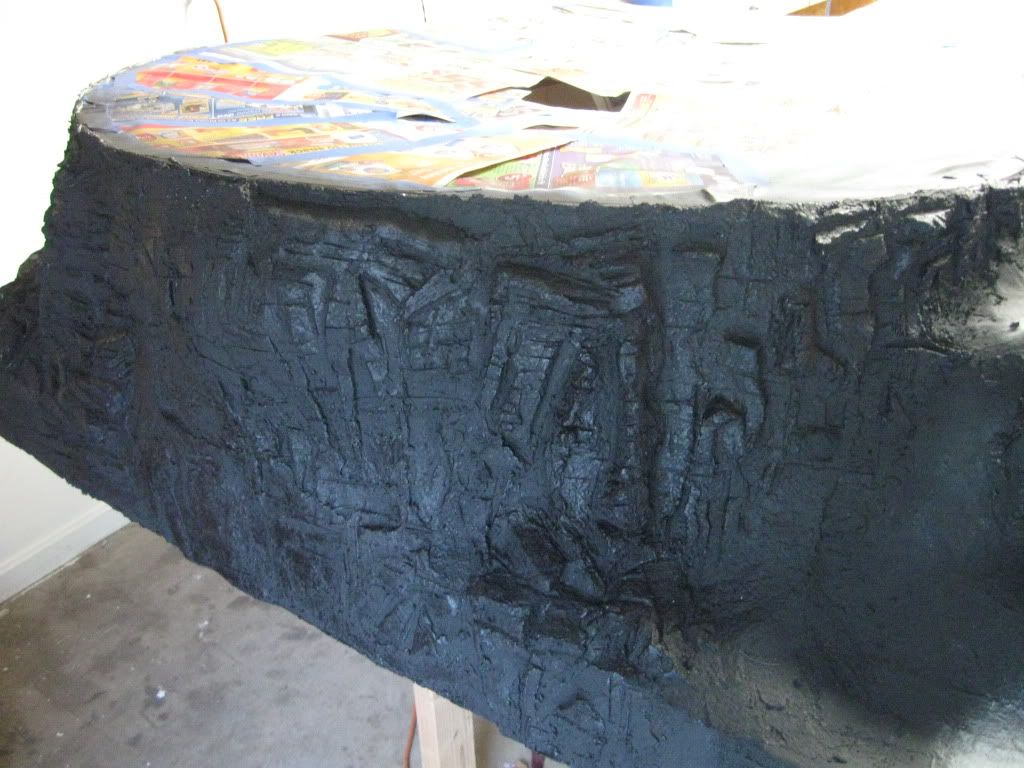 When that was dry, I took out the brushes and earth toned acrylic craft paints, and began painting and dry-brushing. A bit of flock here and there and some shrubs, and things started popping to life.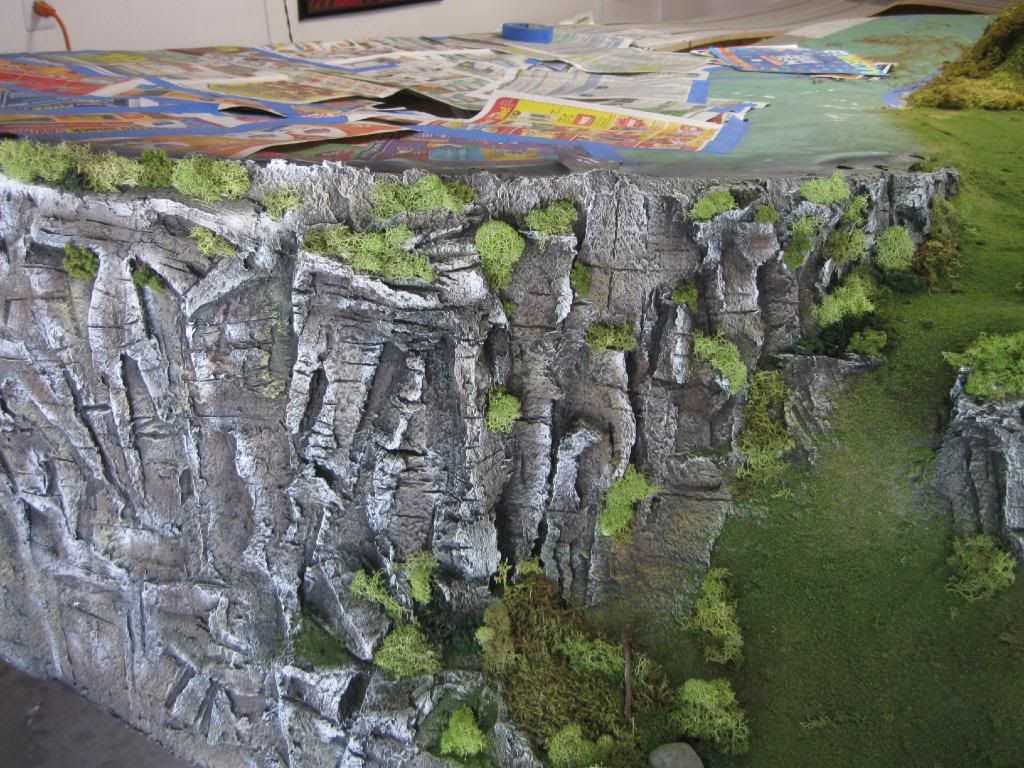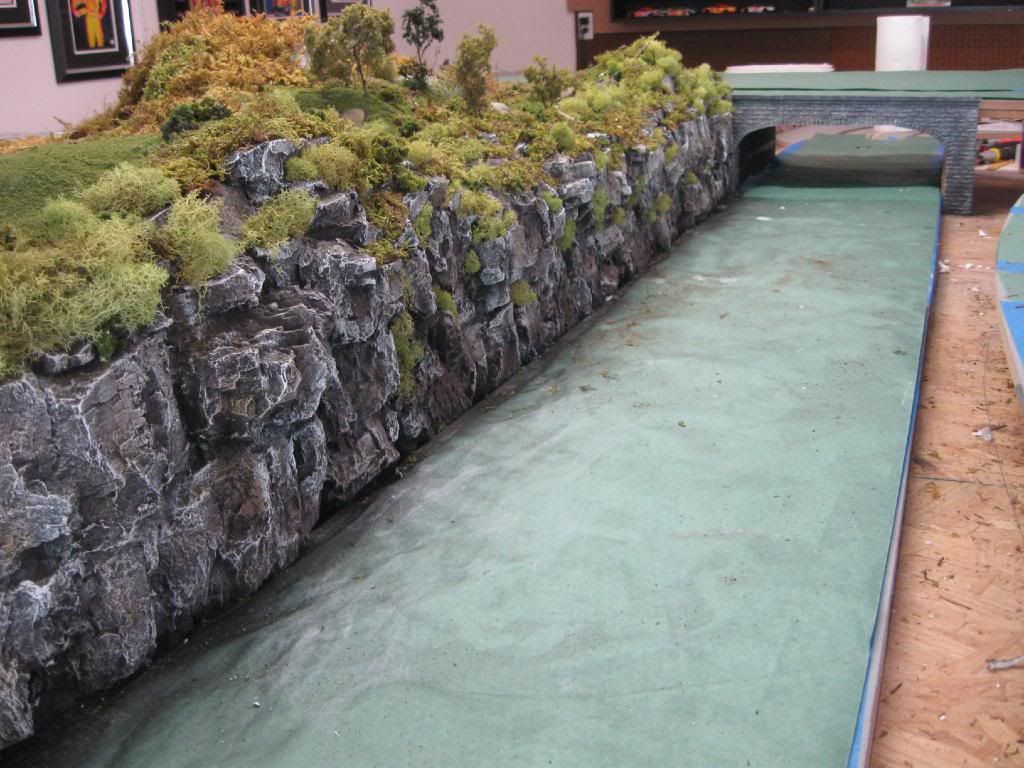 In building the terrain, I employed two methods: one, as described above with plaster & sculptamold and two, by carving the extruded foam directly. I used this method in this section as well. In short;
First, I cut the foamboard to fit into a given area, and stack and glue them with liquid nail to the desired height. When dry, I carve them to simulate rocky outcroppings:
Then a quick coat of flat black spray paint:
Then I drybrush some highlights: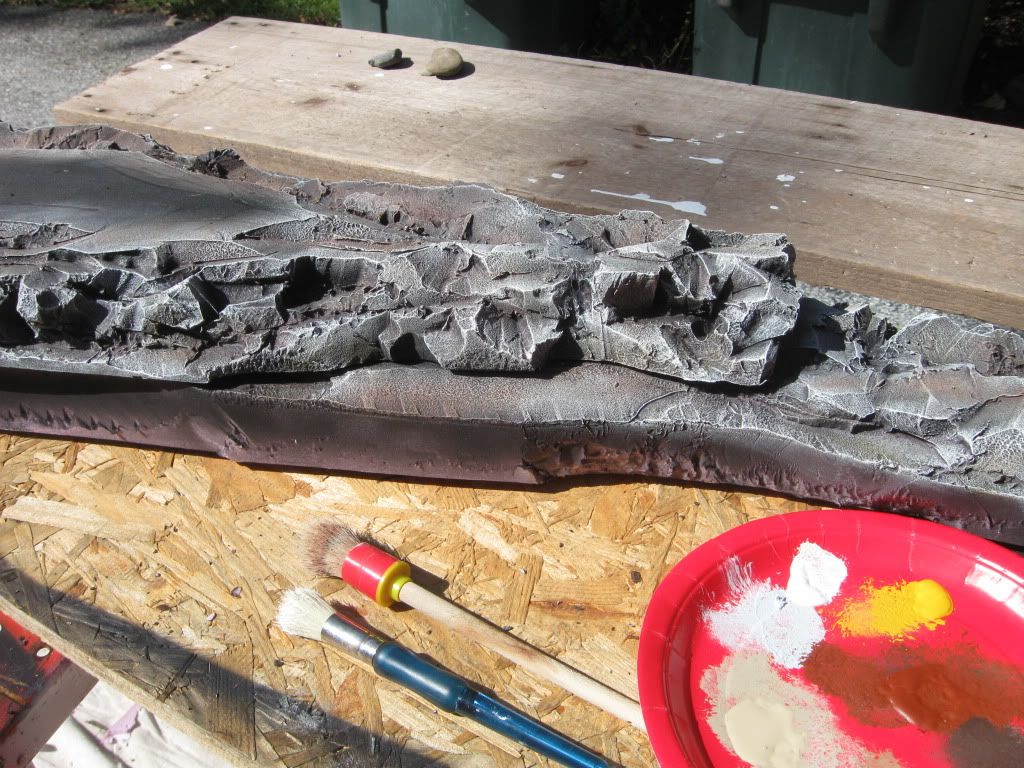 Finally, I add flocking and bushes: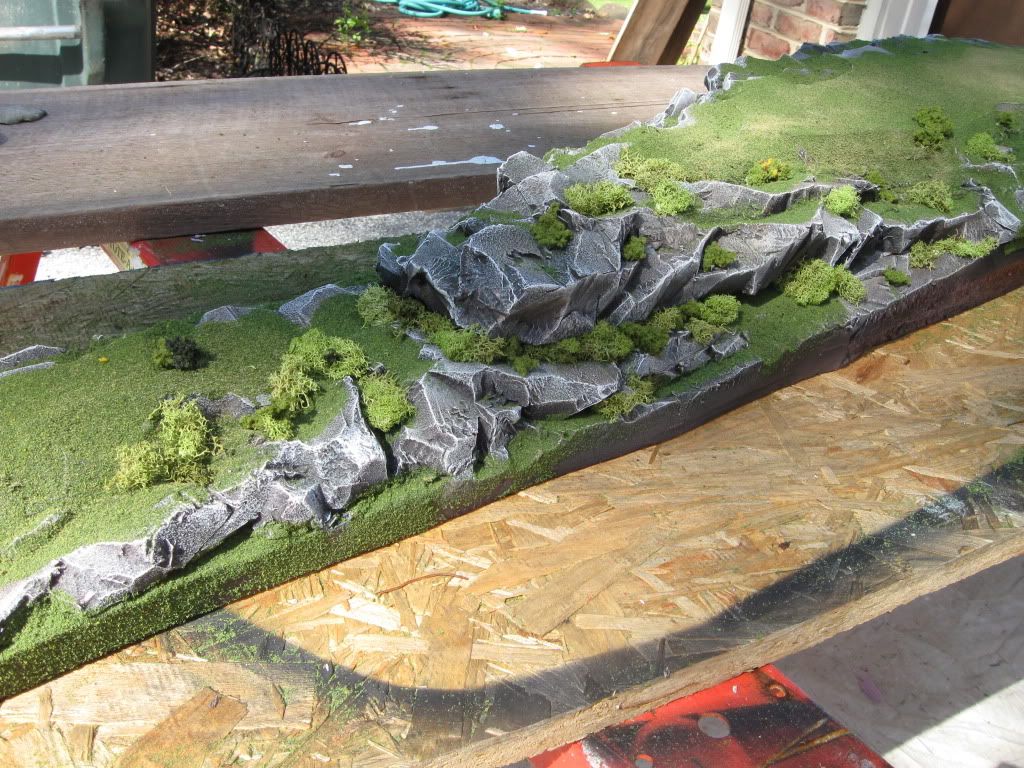 When dry, I simply "pop" them into place and the end result is quick and easy, and blends in perfectly as you can see to the left and right of the plastered section -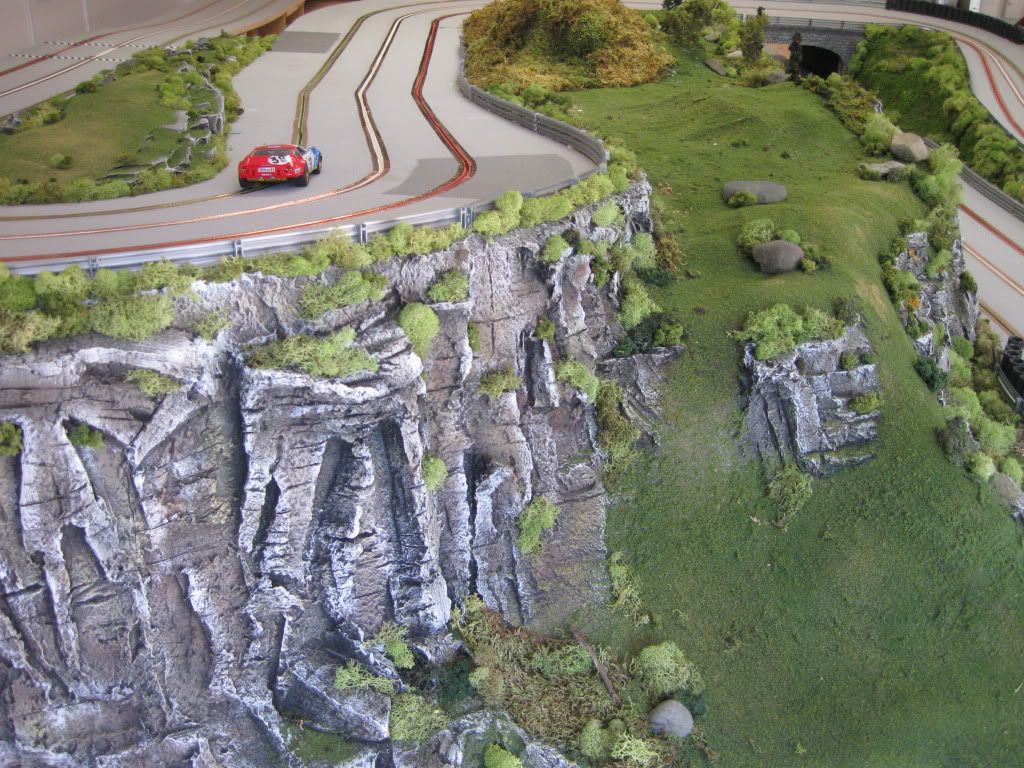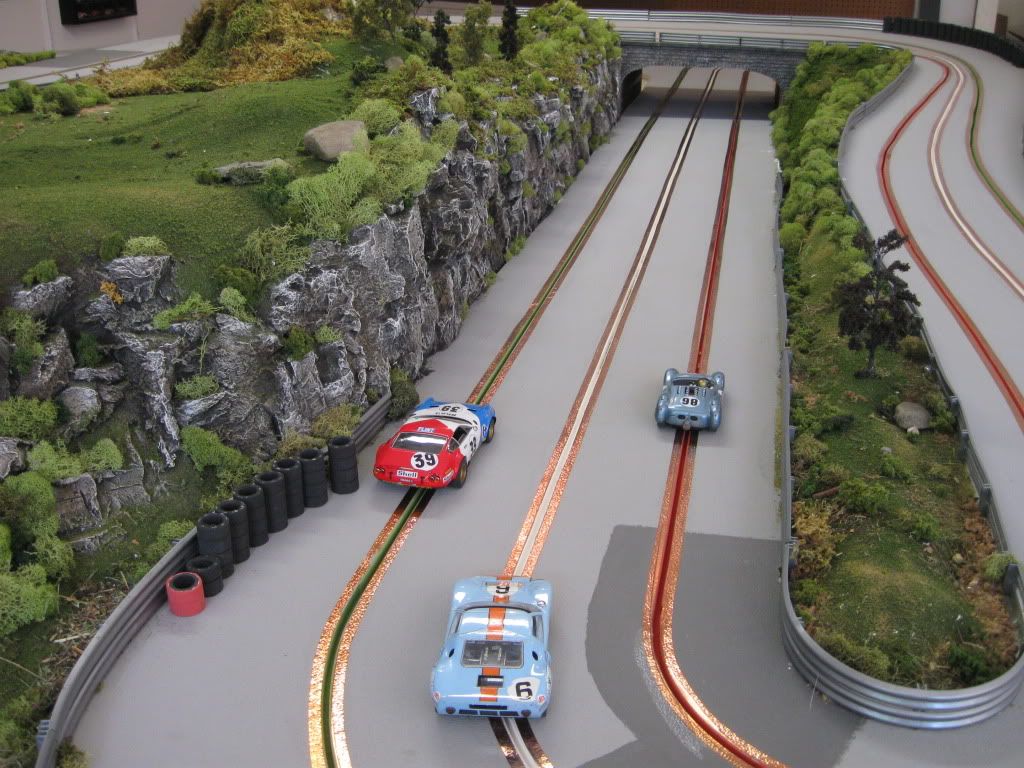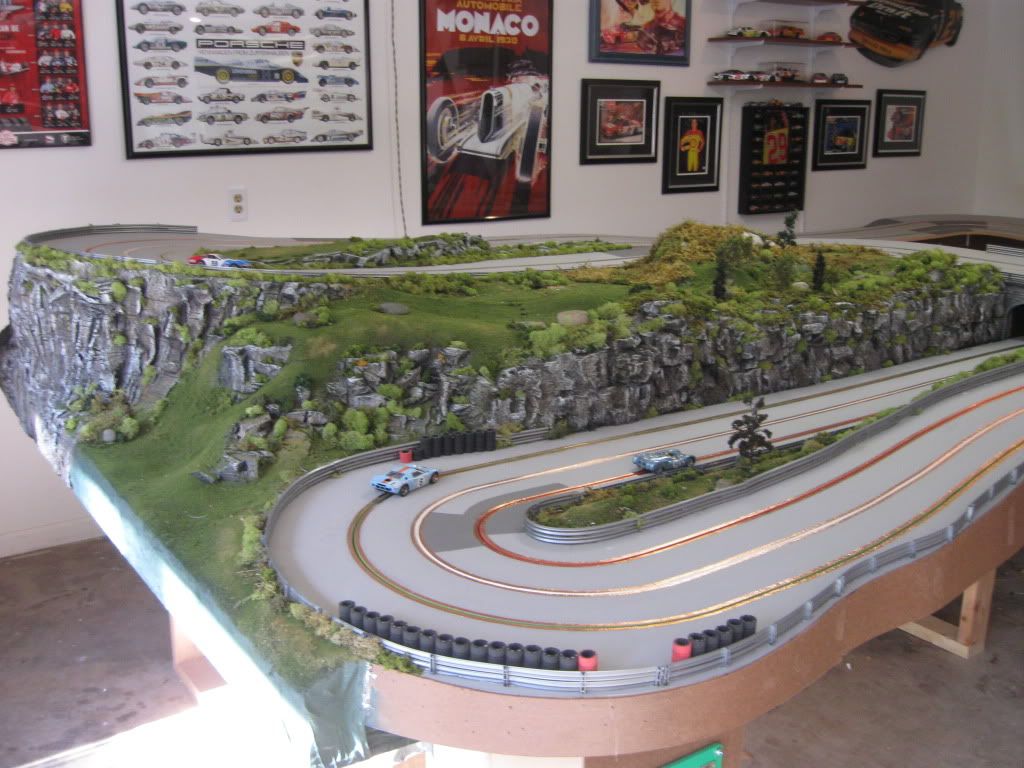 After a few details like guard rails and trees, I moved onto another portion which was to simulate rolling hills and farmland. I followed similar techniques: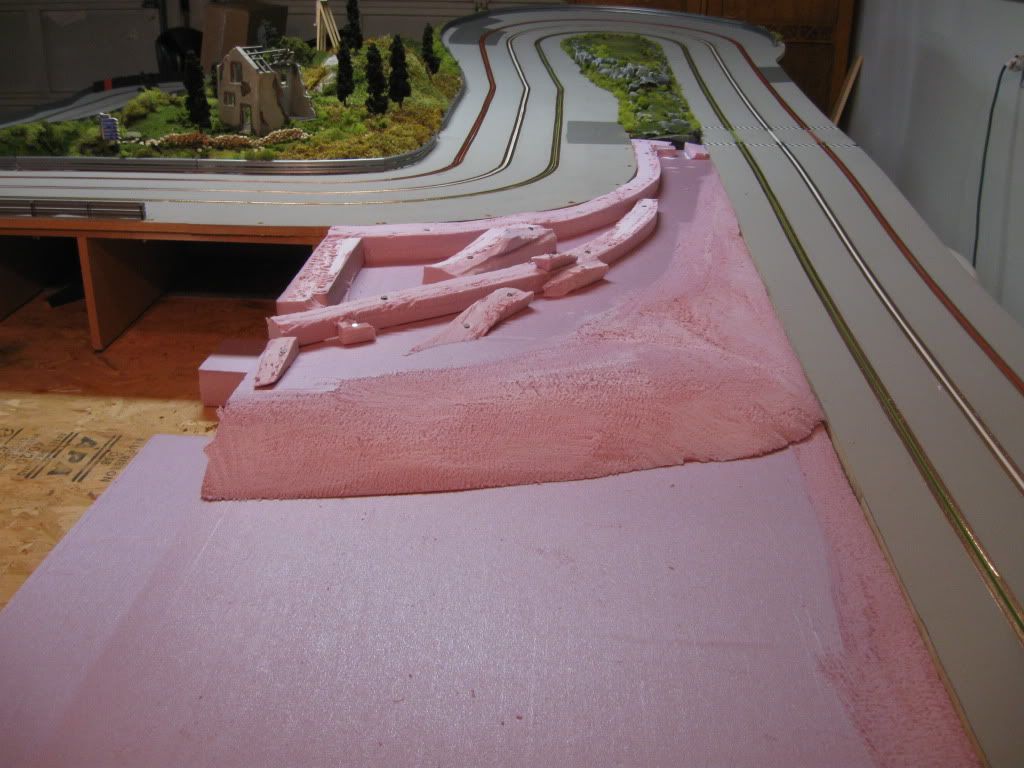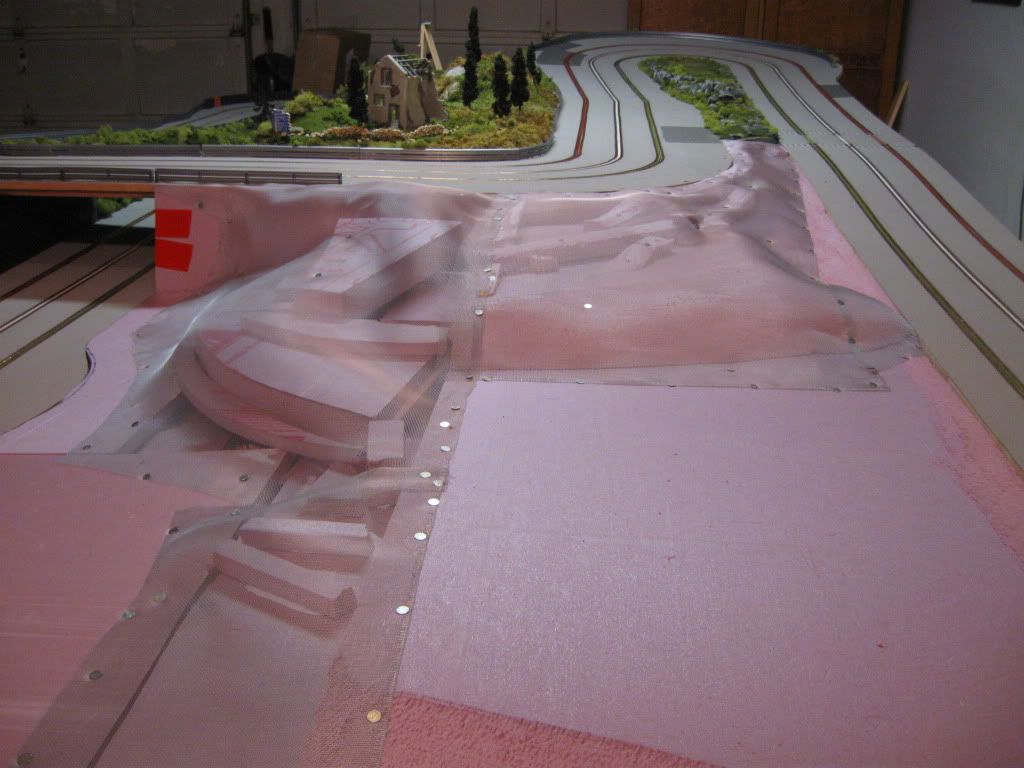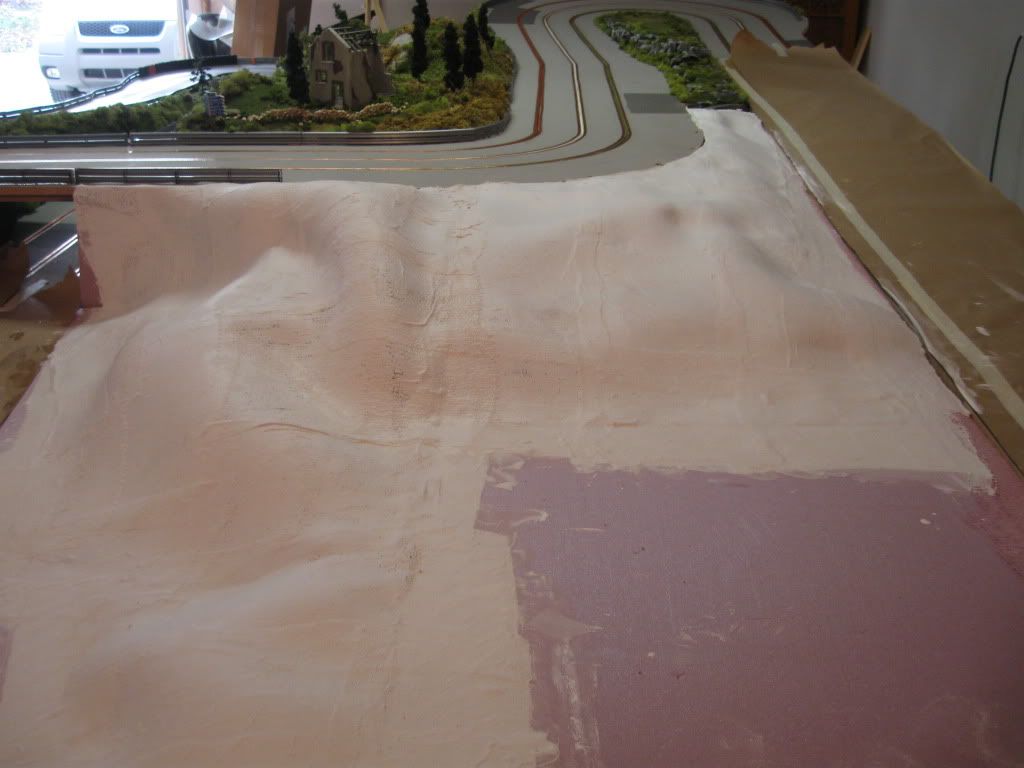 I'm really enjoying this part of the build, and though I've still a ways to go, some interesting and fun details are beginning to emerge -
Road signs for SS16 (State Road #16). I researched the distances and direction to ensure their accuracy -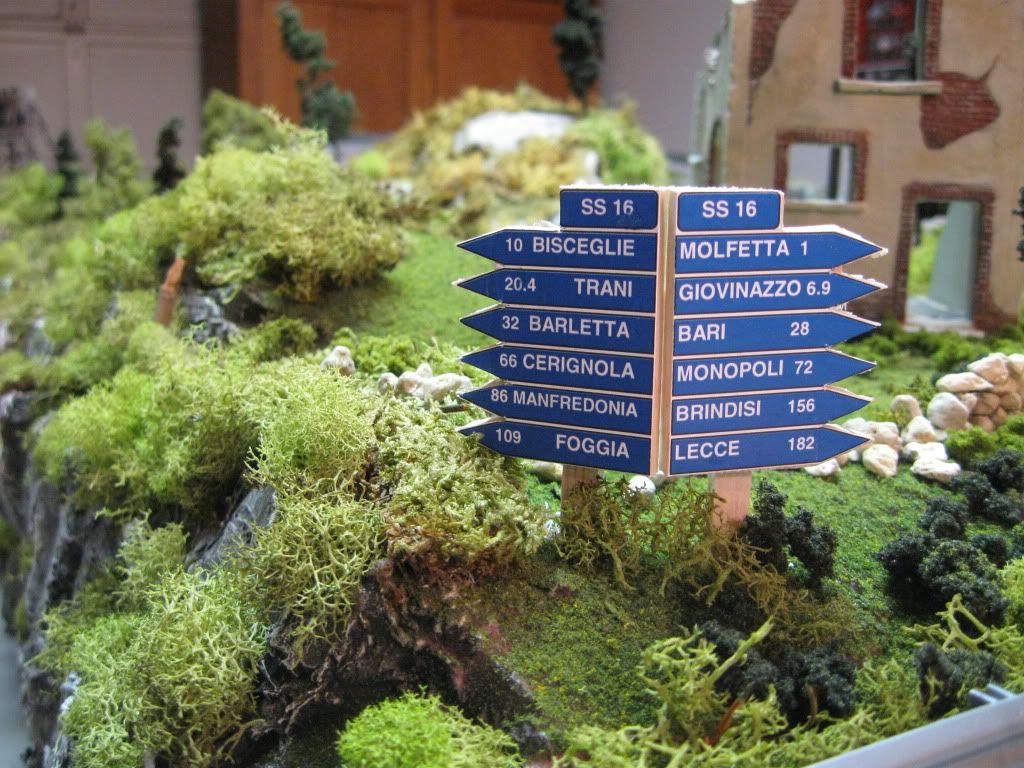 An abandoned farmstead. I really enjoyed building and weathering the floorboards and collapsed roof from scratch -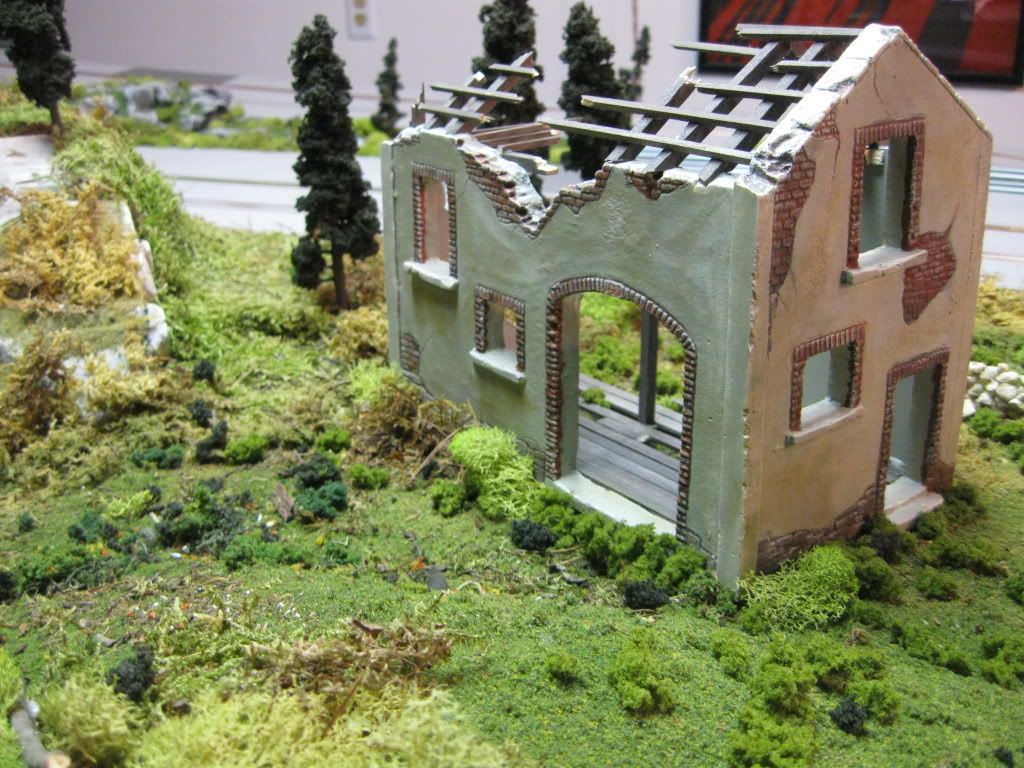 The bridge trestle was built from cutting up (3) 6" Lionel trestles and piecing them together to make one large trestle, which I painted to appear weathered -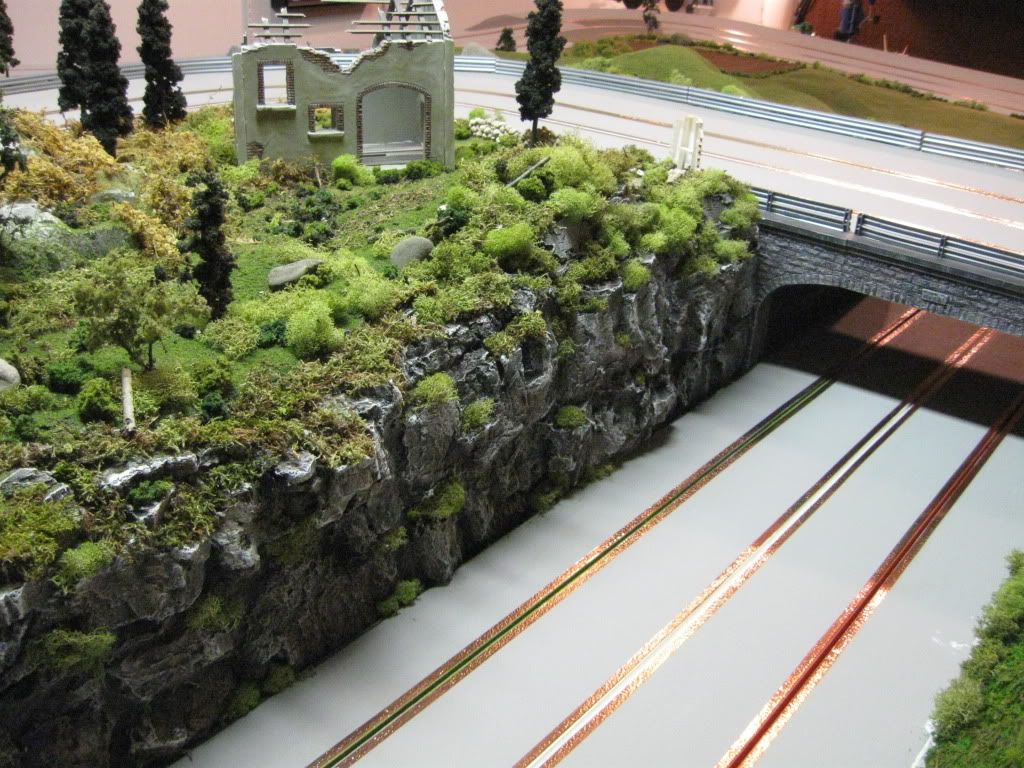 This will eventually be a vineyard. It has a "just watered" look to it, and you can see the Olive Tree grove in the background -
A weathered & aged wooden billboard -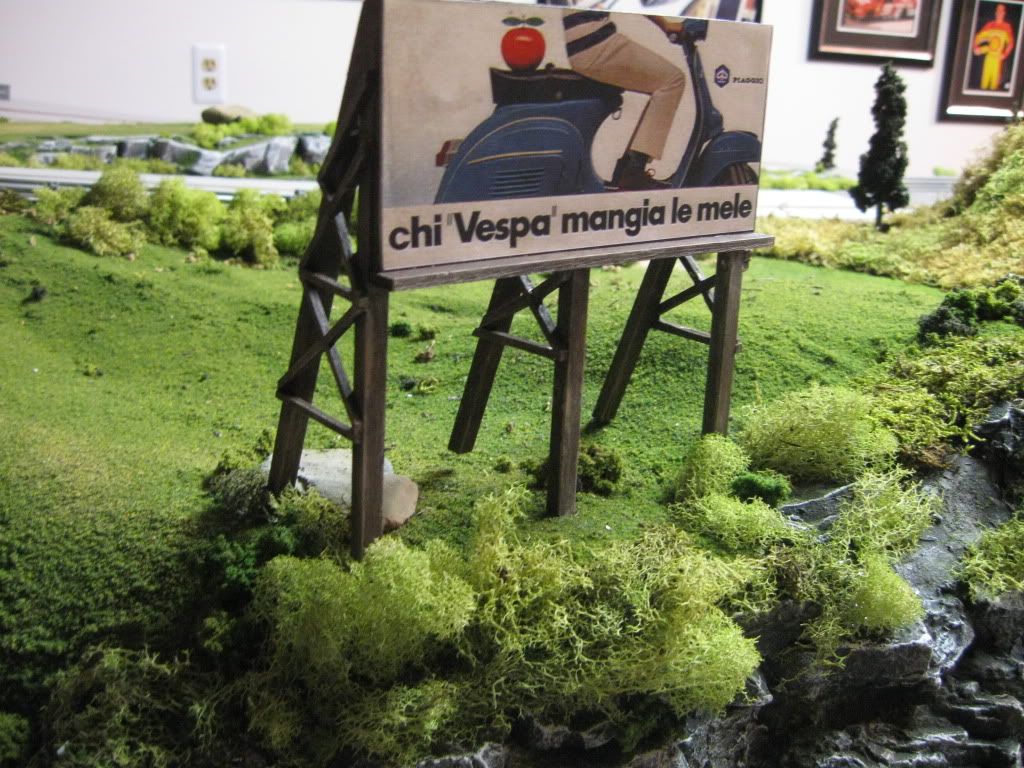 A farm will reside just beyond this chicane -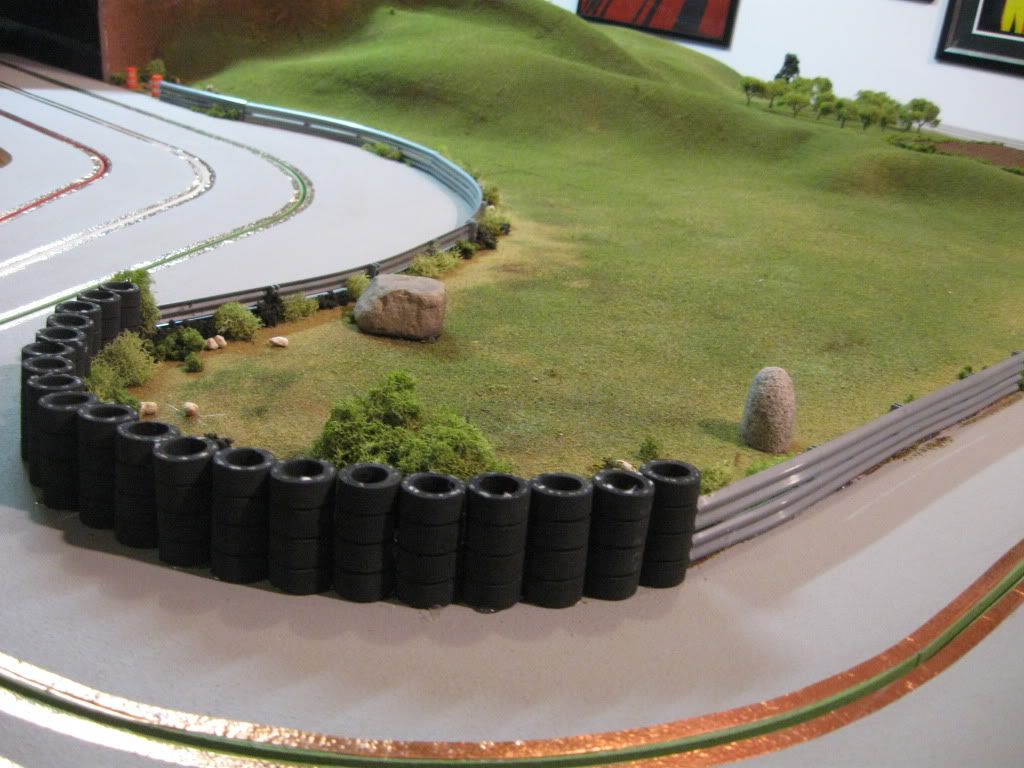 The "Cut" -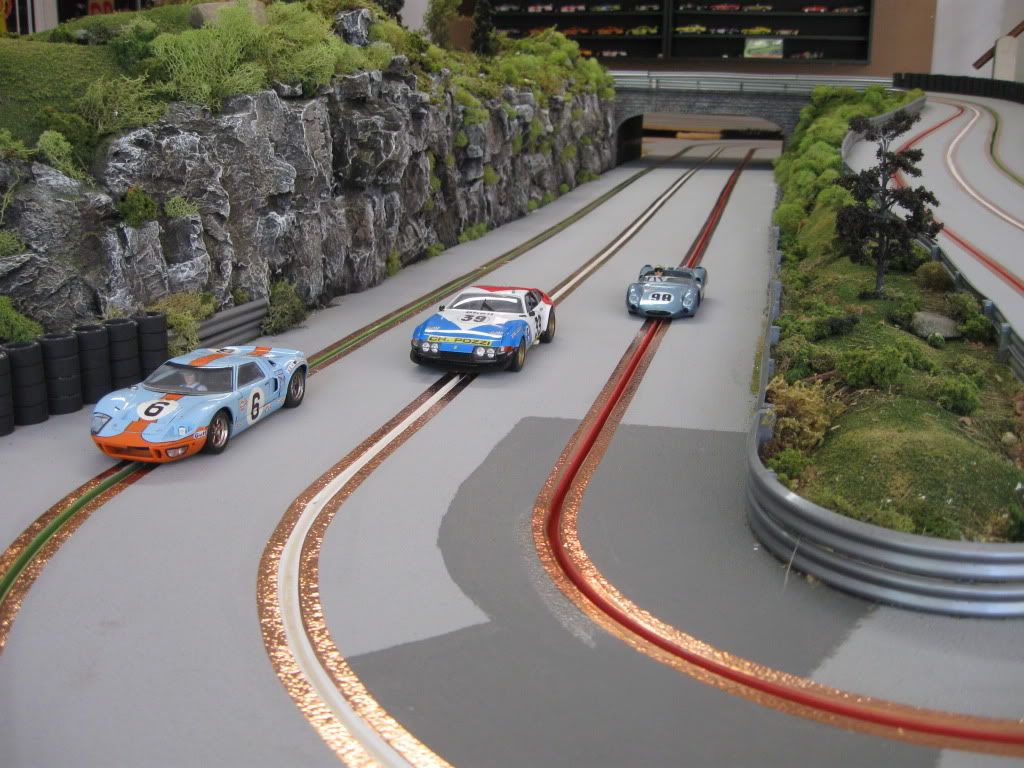 Anyway, although I spend most evenings rubbering the track in, I've still got quite a bit more planned on the scenery front and I intend on finishing over the next couple of weeks. If anyone's interested, I'll continue to post my progress.
Len