Hi All
I am an SSD user and I have plenty of SS track.
However, recently I have started collecting Carrera digital track and eventually I would like to build a layout. My idea is to use the track to run 1/32 and 1/24 with oXigen chips and controllers.
I will install magnets under the track for S/L and for pitlane entry and exit so I do not need Carrera sensors for that. Also I will take power directly from my variable PSU.
The dimensions of my table are roughly 2.3 x 5.5 m but I can stretch the long side to 5.7 m (this is a hard limit as it is wall-to-wall in my garage).
This is my first attempt at designing a Carrera layout and so far I have come up with this: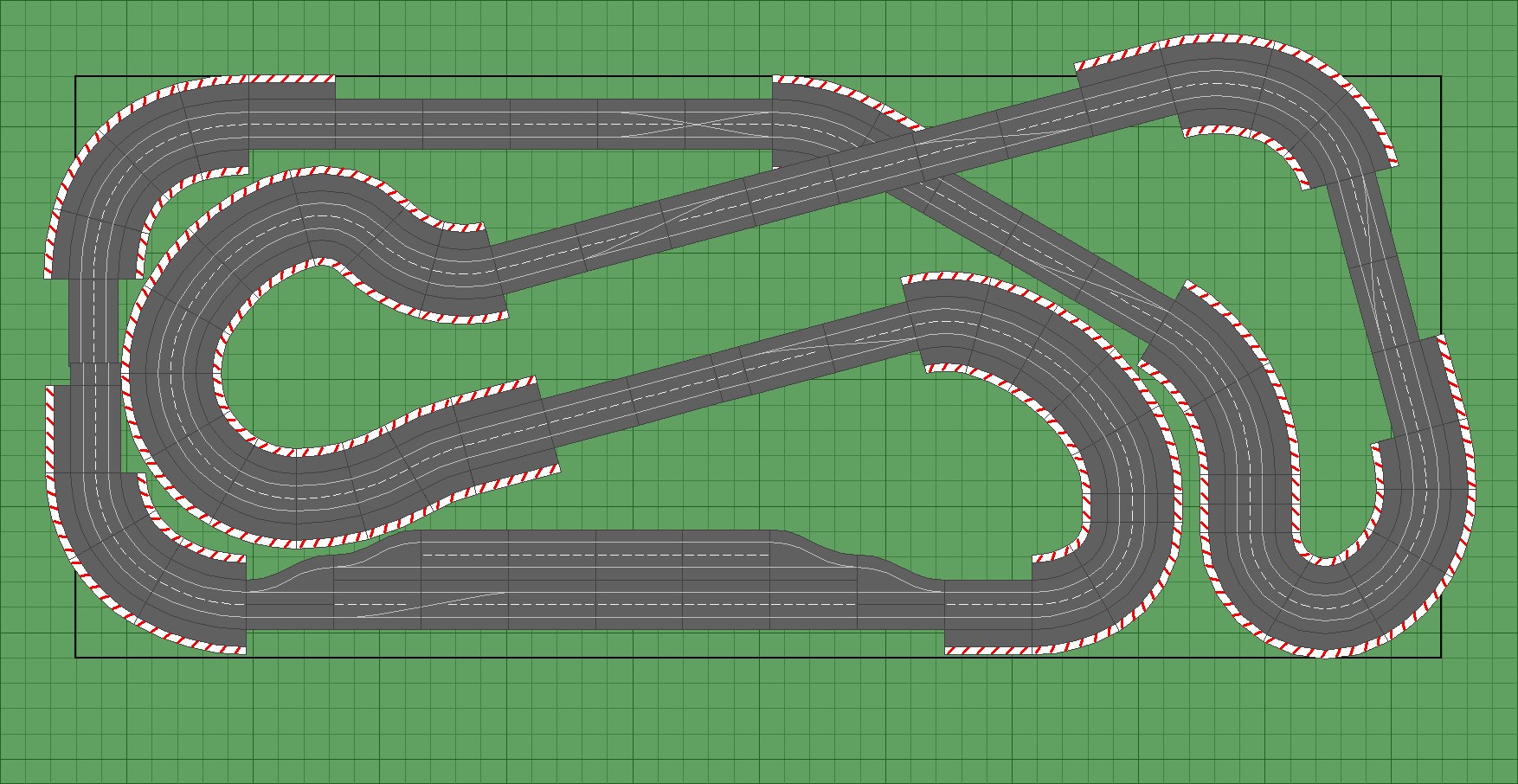 That is just an idea that i got by googling around (I think it might be from a German guy). I would like to have even lanes and a double pitalne to accommodate 5 to 6 1/24 cars.
The pieces that I have got so far are:
Plenty of R1
1 XLC
3 Rh LCs
3 Lh LCs
2 pit access and exit
29 Standard straights
4 third of a straights
12 R2
2 R3
I will eventually order some more R2, R3 and R4.
Thanks,
gio